News and events
Recent highlights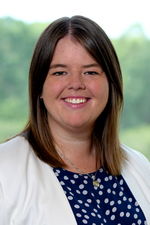 9 Oct
Dr Claire Wright contributed the article 'Painting Qantas chief executive Alan Joyce as a superhero is part of a long Australian tradition' to The Conversation, republished by the ABC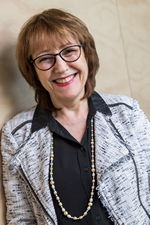 9 Sep
Professor Lucy Taksa was featured in the Australian Financial Review regarding being named one of this year's 100 women of influence.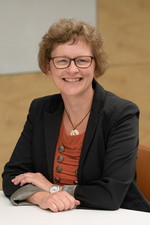 27 Sep
Dr Catherine Bishop, Postdoctoral Fellow in Macquarie Business School's Centre for Workforce Futures will be presenting an introductory talk at the National Trust's Dangerous Discussions in the Dining Room (6:00–10:00 PM). Catherine Bishop is the author of Minding Her Own Business: Colonial Businesswomen in Sydney, and Women Mean Business, which explores the lives of New Zealand's colonial businesswomen. Her postdoctoral fellowship focuses on the history of 20th-century Australian businesswomen.
Upcoming Events and News
CWF Illuminate Public Lectures
CWF Seminar Series
27 Nov 2019
Dr Claire Wright: Really, really ridiculously good-looking: The corporate elite and capitalist imagination in twentieth century Australia
21 Nov 2019
Associate Professor Sarah Kaine: Reviewing research on supply chains in different industries
22 Oct 2019
21 Oct 2019
25 Sep 2019
Past events
CWF Illuminate Public Lectures
2 May 2019
9 Apr 2019
4 Mar 2019
16 Oct 2018
10 Jul 2018
6 Mar 2018
Presentations and External Events
15 May 2019
CWF Seminar presented by Professor Daniel Aldrich (Northeastern University, USA)
The Centre was extremely pleased to co-operate with Associate Member, Josie Gibson (Director, The Catalyst Network) in welcoming Professor Daniel Aldrich (Director of the Security and Resilience Studies program, Professor of Public Policy and Political Science at Northeastern University and Associate of the CWF) whose visit to Australia was sponsored by the RMIT School of Property, Construction and Project Management.
Professor Aldrich presented an outstanding seminar entitled: 'Social capital: Strong ties for tough times', providing in-depth insights into the role of different forms of social capital at times of environmental crisis in the USA and Japan.
11 Apr 2019
SSI Allianz Refugee Scholarships
The Settlement Services International (SSI) Allianz scholarships directly support people from refugee backgrounds in NSW to achieve independence. The scholarships have been created to minimise the financial barriers experienced by refugees as they participate in the NSW education system, and awarded to successful recipients at Allianz Headquarters in Sydney for a number of years. In 2019, the event was held on Thursday, 11 April with a wonderful turn out from the students, many of their teachers and SSI Board Members including Professor Lucy Taksa.
26 Mar 2019
Macquarie Global Alumni Impact Series: 'Striking the balance: Digital and human experience'
Hosted by Professor David Wilkinson — Deputy Vice-Chancellor (Engagement), Macquarie University, the panel, consisting of Dr Tony Golsby-Smith, Founder and Executive Chairman, 2nd Road (Part of Accenture Strategy), Professor Martina Möllering, Executive Dean, Faculty of Arts, Macquarie University and Professor Lucy Taksa, Director, Centre for Workforce Futures, Macquarie University, discussed the social and professional impact of digitisation on human connection, productivity and culture.
See below for photos and video of the event.
Flickr Photos
https://www.flickr.com/photos/108501212@N02/albums/72157704285236592
Video
https://facebook.com/mqalumni/videos/2421163657917060/
25 Mar 2019
CWF at Universidad del Desarrollo (Santiago)
Centre for Workforce Futures Co-Director, Professor Lucy Taksa recently gave an invited presentation at Universidad del Desarrollo (UDD) in Santiago on the Centre's projects and 'Workforce diversity, representation and progression in Australia: issues and gaps, trends and conundrums'.
4 Oct 2018
CEDA leadership in diversity and inclusion series: 'Legacies that inspire equality'
Held at the Shangrila Hotel. CEDA Trustee, Professor Lucy Taksa presented an Introductory Address and chaired the panel discussion with:
Elizabeth Broderick (ex Sex Discrimination Commissioner and now UN Rapporteur);
Kevin McCann AM, a Founding Member of the Male Champions of Change and chair of many Boards;
Professor Mary Foley AM, Managing Director with Telstra Health and President, of YWCA NSW;
Sonja Stewart, Deputy Secretary – Social Policy, in the NSW Department of Premier and Cabinet (DPC).
21 Sep 2018
'Sharpening the vision of the present? Reflections on approaches to history and historical perspective in the study of management and organisations'
Professor Taksa presented at Paris-Dauphine University on the importance of historical perspective in management and organisation studies.
28 Jun 2018
Macquarie Global Alumni Impact Series Canberra: Leadership: Workplaces for the Future
On Thursday 28 June 2018, the Macquarie University Global Alumni Impact Series featured a special event focused on Leadership: Workplaces for the Future.
Held at the National Gallery of Australia in Canberra, this lively event, chaired by David Masters, Corporate Affairs Director, Microsoft and Macquarie alumnus, consisted of presentations from Professor Lucy Taksa, Faculty of Business and Economics; Paul Dennett, Executive Director of Advancement, Macquarie University; and Kylie Watson, Partner, Deloitte Risk Advisory (Data Analytics) and Macquarie alumna.
Presenters focused on issues for Workplaces for the Future.
In The Media
2019
9 Oct 2019
24 Sep 2019
23 Sep 2019
9 Sep 2019
8 Sep 2019
16 Aug 2019
11 Aug 2019
9 Aug 2019
Professor Daryll Hull from the Centre for Workforce Futures was featured in the Daily Telegraph, Geelong Advertiser , Adelaide Now/Advertiser , Gold Coast Bulletin, The Courier Mail , Cairns Post, NT News , Weekly Times Now, Herald Sun, The Mercury , Townsville Bulletin , and The West Australian regarding job seekers lying on their CVs
24 Jul 2019
23 Jul 2019
18 Jul 2019
Emeritus Professor Ray Markey was featured on ABC News Tonight regarding portable long service leave
16 Jul 2019
15 Jul 2019
12 Jul 2019
10 Jul 2019
Emeritus Professor Ray Markey from the Centre for Workforce Futures was interviewed on 2GB Breakfast about alternatives to long service leave in a changing workforce
9 Jul 2019
8 Jul 2019
1 Jul 2019
30 Jun 2019
28 Jun 2019
20 Jun 2019
18 Jun 2019
17 Jun 2019
16 Jun 2019
14 Jun 2019
12 Jun 2019
Professor Lucy Taksa was interviewed on ABC Radio Sydney Drive about growing pressures on workers and job insecurity
7 Jun 2019
18 May 2019
16 May 2019
8 May 2019
3 May 2019
30 Apr 2019
25 Apr 2019
18 Apr 2019
29 Mar 2019
15 Mar 2019
11 Mar 2019
27 Feb 2019
19 Feb 2019
15 Feb 2019
Professor Bridget Griffen-Foley was featured in the New York Times and WA Today regarding the Atlassian founders buying the houses previously owned by the Fairfax family
11 Feb 2019
30 Jan 2019
15 Jan 2019
2018
20 Dec 2018
12 Dec 2018
3 Dec 2018
30 Nov 2018
29 Nov 2018
26 Nov 2018
21 Nov 2018
20 Nov 2018
19 Nov 2018
15 Nov 2018
12 Nov 2018
2 Nov 2018
9 Oct 2018
1 Oct 2018
28 Sep 2018
Professor Fei Guo was interviewed by SBS Mandarin in relation to encouraging international students to study in regional centres
27 Sep 2018
17 Sep 2018
2 Sep 2018
Professor Lucy Taksa, Interview with Ian Newton on shifting from unconscious bias to higher standards of behaviour, Morning Juice Program, RadioAdelaide101.5FM
30 Aug 2018
5 Aug 2018
Associate Professor Louise Thornthwaite was interviewed on Hugh Rimington's Roundtable, ABC Radio National
2017
25 Nov 2017
Lucy Taksa Interview with Sean Nicholls, GREAT STRIKE: Fight to right old 'injustice', Sydney Morning Herald, 25 November, 2017, p. 20
18 Sep 2017
2 Aug 2017