Our people
The Centre for Workforce Futures represents one of the Asia Pacific's leading concentrations of expertise from the disciplines of Accounting, Actuarial Studies, Demography, Economics, Employment Relations, Human Resource Management, International Business, Labour Law, Linguistics, Management, Marketing, Media and Cultural Studies, Medical Informatics, Organisation Studies, Operations Management, Philosophy and Sociology. It also engages with research on age and ageing, gender, health and migration.
The Centre's multi-disciplinary community and its members are in an excellent position to undertake cross-disciplinary problem-focused research and thought leadership that addresses current and future economic and social challenges relating to work, working people, work organisation and employment.
Centre Governance
The Centre is governed by co-Directors, Professors Daryll Hull and Lucy Taksa and Deputy Director Louise Thornthwaite, with input from a Standing Advisory Committee, an International Scholarly Advisory Committee and an external Industry Advisory Committee.
The Centre's staff include a postdoctoral fellow and a half-time administrative assistant.
In addition, the Centre is composed of Core Members from across Macquarie University, Associate Members from other universities in Australia and overseas and from other educational organisations such as TAFE, and PhD student members.
The Centre also has numerous Honorary Professors and Honorary Adjuncts from external organisations.
The Centre is supported by the university's library services, IT support services, HR, Events and Marketing teams.
Directors
Director, Centre for Workforce Futures (CWF)
Areas of Research:
Management and management education
Work organisation, workers and workplace cultures
Migrant employment
Diversity Management
Gender and cultural identity
Representations of women leaders
Labour, management and workplace health and safety history
Areas of Expertise:
Research and research grant assessment
Diversity Management research, policy and strategy assessment
Assessment of discrimination/harassment/professional misconduct claims
Leadership and Management in Higher Education
Organisational Reviews, Quality Audits, Policy Formulation and Strategic Planning in Higher Education and Government
Organisational change
Selection, Recruitment & Promotion in Higher Education, the Public and NFP Sectors
Management and interpretation of cultural and material heritage policy/strategy formulation and implementation
Director, Centre for Workforce Futures (CWF)
Areas of Expertise:
Workplace productivity, workplace leadership
Employee engagement
Collaboration strategies
Industrial relations
Deputy Director
Department of Management, Faculty of Business & Economics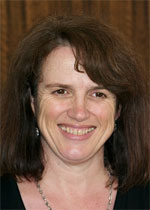 Areas of Expertise:
Human resource management
Industrial relations
Employment law
Discrimination law
Public Sector Management
Labour and industrial law
Diversity and equality policy
Management policy on IR and HRM
The ageing workforce
Social media and work
International Scholarly Advisory Committee
Professor Paul Adler
Harold Quinton Chair in Business Policy, Professor of Management and Organization, of Environmental Studies, and of Sociology, Marshall School of Business, University of Southern California, Los Angeles, USA
Professor Paul Adler began his education in Australia, and then moved to France. While working towards his PhD there, he worked as a research economist for the French government. He arrived in the USA in 1981, and in 1991, he was a visiting scholar at the Brookings Institution, a visiting Assistant Professor at Barnard College, a post-doctoral research fellow at Harvard Business School, and an Assistant Professor at Stanford's School of Engineering. He has published widely in academic journals, edited several books, most recently The Firm as a Collaborative Community: Reconstructing Trust in the Knowledge Economy (2006), The Oxford Handbook of Sociology and Organization Studies: Classical Foundations (2009), The Oxford Handbook of Sociology, Social Theory, and Organization Studies: Contemporary Currents (2014), and co-authored Healing Together: The Labor-Management Partnership at Kaiser Permanente (2009).
A/Professor Andreas Diedrich, PhD
Associate Professor of Management and Organisation Studies and Deputy Head of Department, Gothenburg Research Institute, University of Gothenburg
Andreas Diedrich, PhD, is an Associate Professor of Management and Organization Studies at the Gothenburg Research Institute, School of Business, Economics and Law, University of Gothenburg, Sweden. Andreas is interested in the role of knowledge and technology in constructing similarity and difference as part of organizing, and his work has appeared in Organization Studies, Culture and Organization, European Management Journal, Scandinavian Journal of Management, among others. Over the past decade he has studied the efforts at establishing and maintaining procedures for recognising prior foreign learning among refugees and other immigrants to Sweden and Australia. Since 2016, he is head of a multidisciplinary research program exploring the labour market integration of immigrants to Sweden financed by the Swedish Research Council for Health, Working Life and Welfare (FORTE) and running until 2022.
Professor Nancy DiTomaso
Distinguished Professor of Management and Global Business, Rutgers Business School, Department of Management and Global Business, Rutgers University, New Jersey, USA
Nancy DiTomaso, PhD is Distinguished Professor at the Rutgers School of Business. Her research addresses issues of diversity, culture, and inequality, as well as the management of knowledge-based organizations, and the management of scientists and engineers. She served as chair of the Department of Management and Global Business for twelve years, as Doctoral Director for the Ph.D. in Management Program for two years, and as Vice Dean of Faculty and Research for two and a half years. Her 2013 book, The American Non-dilemma: Racial Inequality without Racism (NY: Russell Sage) won the C. Wright Mills Award from the Society for the Study of Social Problems and the Inequality, Poverty, and Mobility Section Distinguished Book Award from the American Sociological Association (ASA). Professor DiTomaso won the 2016 Sage Award for Scholarly Achievement in Gender and Diversity given by the Academy of Management Division on Gender and Diversity. She has co authored or co edited five other books and has had articles published in such journals as Administrative Science Quarterly, Academy of Management Journal, Annual Review of Sociology, Research in Organizational Behavior, Leadership Quarterly, California Management Review among other journals.She has received grant support from the Russell Sage Foundation, the National Science Foundation, the Sloan Foundation, and the U.S. Department of Labor among others. She is the recipient of the 2016 Sage Award for Scholarly Achievement given by the Gender and Diversity in Organizations Division of the Academy of Management.
She has been elected to several national offices in professional associations, including a position on the American Sociological Association Council, as President of the Society for the Advancement of Socio Economics, and as Chair of the Organizations and Occupations Section and of the Economic Sociology Section of the ASA. She also has a Certificate in Business Administration from The Wharton School of the University of Pennsylvania.
Professor Anthony M Gould
Département des relations industrielles, Université Laval, Ville de Québec, Canada
Professor Anthony M. Gould, PhD is Professor of labour relations at Laval University in Quebec City, Canada. Founded in 1663, Laval is the nation's oldest university (and the second oldest in North America). The institution is an inaugural and continuous member of Canada's U13 research group (leading Canadian research-orientated universities). He has authored articles about management, employment relations and labour market economics that are published in leading scholarly journals. His work has appeared in Relations industrielles, Personnel Review, Work Employment and Society, the Journal of Management History, Just Labour, the International Journal of Distance and Distributed Learning, theAsia Pacific Journal of Human Resources, Competitiveness Review, On the Horizon (invited contribution), Modern Applied Statistical Methods, the Journal of Policy Regulation and Strategy for Telecommunications and Media, and the Economic and Labour Relations Review. In addition, he has authored articles appearing in professional journals as well as book chapters. In 2018, he was the section editor of Palgrave-MacMillan`s Management in an Age of Crisis; a title in its widely disseminated Handbook of Management History series. In September 2018, he took-over as editor-in-chief of Relations industrielles, the oldest industrial relations journal in the world ("A" on the Australian Business Deans' Council journal ranking list).
Professor Gould has held senior executive roles in large government agencies. In 2006 he was the principal research officer at ACAS (Arbitration, Conciliation and Advisory Service), the United Kingdom's flagship employment relations agency. Earlier in his career he was a senior executive in the Australian public sector. Professor Gould has professional interests in labour market deregulation; globalization; the role of the employment relationship in commercial performance and corporate development; corporate strategy in the digital age; and, statistics and quantitative analysis.
Professor Sanford Jacoby
Distinguished Professor, Management, Public Affairs, and History, UCLA Anderson School of Management, Department of History and its Department of Public Policy and member of the Terasaki Center for Japanese Studies
Sanford M. Jacoby is the Howard Noble Distinguished Professor at UCLA Anderson School of Management. He holds professorial appointments in UCLA's Department of History and its Department of Public Policy. His research uses comparative, historical, and statistical methods to analyse employers, labour market institutions, and the political economy of corporate governance.
Jacoby's first book was Employing Bureaucracy: Managers, Unions, and the Transformation of Work in the Twentieth Century (1985, 2004), which won the George Terry Book Award from the Academy of Management. In 1997, he published Modern Manors: Welfare Capitalism Since the New Deal, which received the Philip Taft Labor History Award. His most recent book is The Embedded Corporation: Corporate Governance and Employment Relations in Japan and the United States (2005) He edited two collections: Masters to Managers: Historical and Comparative Perspectives on Employers (1991) and The Workers of Nations: Industrial Relations in a Global Economy (1995).
His research also has appeared in leading journals in several fields, including economics, history, industrial relations, and law. He is co-editor of Comparative Labor Law & Policy Journal and serves on the editorial boards of scholarly journals in the United States and abroad. In recent years, Jacoby has been a visiting professor at Doshisha University, the London School of Economics and Political Science, the University of Manchester, the University of Tokyo, and Waseda University. Jacoby's Guggenheim project studies the reaction of labour movements to financialisation in several industrialized nations focusing on pension fund activism, regulatory efforts, and corporate governance.
Professor Alain Klarsfeld
Chair of HRM, Toulouse Business School, Toulouse, France
Professor Alain Klarsfeld, PhD specialises in human resources management, comparative management of human resources and diversity with specialisms in gender and diversity, comparative diversity management, managing religion at the workplace, men in gender and diversity research and management of competencies. A publisher of numerous books and journal articles with high quality publishers and journals respectively, Professor Klarsfeld was awarded the best international symposium at Anaheim's annual Academy of Management conference. He was the Head of CSR and HR Department and Coordinator of HRM Specialised Master at Toulouse Business School.His articles have appeared in Relations industrielles — Industrial relations; European Journal of Industrial Relations; International Journal of Human Resource Management. His edited books include the International Handbook on Diversity Management at Work: Country Perspectives on Diversity and Equal Treatment (2 editions), the Research Handbook of International and Comparative Perspectives on Diversity Management both published by Edward Elgar and Religious Diversity in the Workplace published by Cambridge University Press.
Professor Snejina Michailova
Department of Management and International Business, The University of Auckland Business School, New Zealand
Snejina Michailova, Professor of International Business at The University of Auckland Business School, earned her PhD degree in Organization Studies from Copenhagen Business School, Denmark, in 1997. Snejina's main research areas are International Business, Management, and Knowledge Management and her academic work has appeared in the prime journals of all three disciplines. Her three main current research projects are on Modern slavery, Host country nationals, and Talent management.
Snejina is Co-Editor-in-Chief of Critical Perspectives on International Business, an academic journal that publishes non-mainstream international business research. She is a member of the Editorial Review Board of several journals, including Journal of Management Studies and Global Strategy Journal. She served as Editor Europe for Journal of World Business from 2001 to 2007. She is a member of the Council of Cross-Cultural Competence and Management, a European research organisation headquartered in Vienna. Since January 2018, Snejina is Associate Dean (Research) at The University of Auckland Business School.
Professor Mustafa Özbilgin
Chair in Organisational Behaviour, Brunel Business School, Brunel University, London, UK
Mustafa F. Özbilgin, PhD is Professor of Organisational Behaviour at Brunel Business School, London. He also holds two international positions: Co-Chaire Management et Diversité at Université Paris Dauphine and Visiting Professor of Management at Koç University in Istanbul. His research focuses on equality, diversity and inclusion at work from comparative and relational perspectives. He has conducted field studies in the UK and internationally and his work is empirically grounded. His research is supported by international as well as national grants. His research has a focus on changing policy and practice in equality and diversity at work. He is an engaged scholar, driven by values of workplace democracy, equality for all, and humanisation of work.
A/Professor Erica Salvaj
Associate Professor of Strategy & Management, Academic Director of Executive Education, School of Business and Economics, Universidad del Desarrollo, Santiago, Chile
Associate Professor Erica Salvaj, PhD is an Associate Professor of General Management and Strategy at Universidad del Desarrollo (UDD), Chile and Visiting Professor at Universidad Torcuato Di Tella, Argentina. Currently, she is a VP and a board member of the Iberoamerican Academy of Management at the School of Business and Economics — UDD, Professor Salvaj is a board member and academic director of Executive Education.
In 2017, she was the Alfred Chandler fellow at Harvard Business School. Her primary fields of research are strategy, leadership, organizational change, social networks, business history and corporate governance, with a special interest in Latin America. Her publications have appeared in leading journals including Global Strategy Journal, Harvard Business Review, Harvard Deusto Business Review, Business History, Enterprise and Society, Business History Review, Corporate Governance: an International Review, Academy of Management Proceedings and IESE Insights among others. She has also received fellowships and research grants from Universidad Carlos III de Madrid, IESE Business School-Universidad de Navarra, Harvard Business School, Comisión Nacional de Investigación Científica y Tecnológica de Chile (CONICYT) and Agencia de Promoción Científica y Tecnológica de Argentina (CONICET).
Professor Sabina Siebert
Professor of Management, Adam Smith School of Business, Glasgow University, Scotland
Professor Sabina Siebert, PhD is Professor of Management at the Adam Smith Business School. Her research interests include organizational trust and distrust, organizations and professions, and management in the creative industries. She employs a range of qualitative methodologies including discourse analysis, narrative analysis and organizational ethnography. Recently she has researched an ancient profession – Scottish advocates (a paper based on this study was published in the Academy of Management Journal). Currently as an Academic Fellow of the UK Parliament she is studying the institutional consequences of the proposed move of Parliament to a temporary location. In collaboration with Barbara Czarniawska, she is also researching the careers of secret service agents drawing on spies' biographies.
She has published in the Academy of Management Journal, Organization Studies and Sociology, Work Employment and Society, Human Resource Management Journal and International Journal of Human Resource Management. She has received grants from the British Medical Association; the Scottish Medical Education Research Consortium; the Association for Medical Education in Europe and the British funding body ESRC.
Professor Jawad Syed
Dean and Professor of Organisational Behaviour, Suleman Dawood School of Business, Lahore University of Management Sciences, Lahore, Pakistan
Professor Jawad Syed, PhDis Professor of Organisational Behaviour and Leadership at the Suleman Dawood School of Business (SDSB), Lahore University of Management Sciences (LUMS). His main research interests include international human resource management, diversity management, organisational knowledge, leadership, and business ethics. Professor Syed has edited and authored seven books and written more than 75 journal articles and book chapters, including his articles in Human Relations, British Journal of Management, Business Ethics Quarterly, Human Resource Management Journal, Management Learning, and Gender, Work & Organization. His books include: Human Resource Management: A Global and Critical Perspective (Palgrave Macmillan), The Palgrave Handbook of Knowledge Management (Palgrave Macmillan), Managing Diversity and Inclusion: An International Perspective (Sage), Employee Motivation in Saudi Arabia: An Investigation into the Higher Education Sector (Palgrave Macmillan), Religious Diversity in the Workplace (Cambridge), Managing Gender Diversity in Asia: A Research Companion (Edward Elgar), and Managing Cultural Diversity in Asia: A Research Companion (Edward Elgar).
Professor Syed obtained his PhD in Business from Macquarie University and completed a Postgraduate Certificate in Higher Education at the University of Kent. He is a Programme Co-Chair of European Academy of Management's (EURAM) Gender, Race, and Diversity in Organisations (GRDO) Special Interest Group, Director of the Global Centre for Equality and Human Rights (GCEHR) and coordinator of the South Asian Academy of Management (SAAM).
Professor Abel Valenzuela Jr.
Director Institute for Research on Labor and Employment, UCLA, Los Angeles, USA
Abel Valenzuela, PhD. is Professor of Chicano Studies and Urban Planning, and Director of UCLA's Institute for Research on Labor and Employment. Additionally, Dr. Valenzuela serves as the Special Advisor to the Chancellor on Immigration Policy and chairs the UCLA Advisory Council on Immigration Policy. He has authored numerous research articles, books, and reports on immigrant settlement, work, and urban poverty. His research on day labor and immigrant labor markets has helped frame national public and policy narratives on immigrant and low-wage workers. He has published numerous articles and technical reports on low-wage workers, including co-editing (with Lawrence Bobo, Melvin Oliver, and Jim Johnson) Prismatic Metropolis: Inequality in Los Angeles published by the Russell Sage Foundation in 2000, Immigration and Crime: Race, Ethnicity, and Violence (with Ramiro Martinez Jr.). He has also published in American Behavioral Scientist, Journal of Ethnic and Migration Studies, Annual Review of Sociology, New England Journal of Public Policy, Working USA: A Journal of Labor and Society, International Journal of Comparative Sociology, and Regional Studies.
Professor Juwei Zhang
Deputy Director General, Institute of Population and Labor Economics, Chinese Academy of Social Sciences, China
Professor Juwei Zhang, PhD is the Director of the Institute of Population and Labour Economics, the Chinese Academy of Social Sciences (CASS). He is an eminent scholar with international standing in the areas oflabour economics, labour migration, ageing and social security in China and has publishedwidely in these areas in English and in Chinese. He is one of the leading authorities sourced by the China Speaker Bureau to comment on China's labour market and economic growth and social issues and the Institute of Population and LaborEconomics (IPLE), is one of the most important research institutions in labour and population economics in China, as evidenced by its publications in leading journals such as The American Economic Review Journal of Comparative Economics, Journal of Development Economics, Journal of Development Studies, and Human Relations.
Professor Zhang was visiting scholar to Centre for Development Studies in India, University of Michigan and Centre for International Economic Policy, Nogoya University of Japan. He has advised the Chinese government including the State Council, the National Commission on Population and Family planning, the Ministry of Labour and Social Security, the National Development and Reform Commission (NDRC) for policy making on economic development and employment, training, labour migration, aging and social security in China. In 2004, he received many academic honours and awards, including the Highest Economic Prize in China, the Eleventh Sun Yefang Economic Prize.
External Industry Advisory Committee
Lou Bacchiella
CEO, Metro Assist Limited
Lou has been involved with Metro Assist since 2007 and has been CEO since 2014. He has over 28 years' experience in the area of multicultural affairs including policy development, program delivery, consulting and management. As CEO of Metro Assist, he has developed the organisation's employment support services to assist newly-arrived migrants and refugees into jobs and career pathways, and assisting them with the recognition of skills and qualifications. Lou holds a Bachelor of Social Science degree and is a member of the Australian Institute of Company Directors.
He is currently Vice President of Co.As.It. (Italian Social Assistance) and has previously served on the Board of Settlement Services International.
Lou is a passionate advocate in recognising the inherent skills, experience and strengths of migrants and refugees and the contribution they make to Australia's economy and development. Lou has a Degree in Social Sciences from the University of NSW.
Craig Carmody
CEO, Port of Newcastle
Craig became the new CEO of Port of Newcastle on 1 August 2018, after being Director for Svitzer Australia for nearly 3 years and Head of Strategy and Corporate Affairs for four and a half years. Previously he was Director for the Riverwijs Group and for Poate Consultancy Pty Ltd., where he provided analysis and strategic advice in the fields of infrastructure, transport and logistics.
Craig was the Director of Policy in the Office of the Prime Minister of Australia, Deputy Chief of Staff in the Office of the Minister for Infrastructure and Transport, Senior Policy Advisor for Employment and Workplace Relations on the Office of the Deputy Prime Minister of Australia, and Director, Strategic Policy and Implementation, Building Industry Branch in the Department of Employment and Workplace Relations. Between 1995 and 2005, he was a Lieutenant Colonel in the Australian Army.
Craig has a Masters in Industrial Relations and Employment Relations from Monash University, a Masters in Management Studies (Business Management) from UNSW and an Executive Masters in Public Administration from the Australian and New Zealand School of Government, at the Australian National University (ANU).
Peter Creeden
Managing Director — Finance & Operation, Hamburg Süd
Peter Creeden joined Hamburg Süd USA (then known as Columbus Line USA) in 1997 as an equipment control coordinator for New York and Boston. After working for Hamburg Süd in Hamburg, Germany and Miami, USA, Peter was appointed the Regional Logistics Manager for Hamburg Süd Australia in 2004. As Regional Logistics Manager for Hamburg Süd Australia, Peter was responsible for all Hamburg Süd logistics activities in Australia, New Zealand and the South Pacific. In 2011, Peter became the Managing Director Finance & Operations for Australia New Zealand.
Prior to joining Hamburg Süd, Peter graduated from Texas A&M University at Galveston (Texas Maritime Academy) with a Bachelor's of Science in Maritime Administration.
Simon Earle
CEO, Maritime Employees Training Limited (METL)
Simon joined METL as Operations Manager in August 2010 and was appointed CEO in June 2012. Prior to this, Simon held senior management roles in large corporate organisations in the insurance, finance and recruitment industries. His substantial skills in human resources, training, and project management have been integral to the development and success of METL.
Simon's professional qualifications include a Bachelor of Education, a Certificate IV in Workplace Training and Assessment, Certificate II in Maritime Operations and an AMSA Certificate of Safety Training.
Lyn Goodear, GAICD FAHRI
CEO, Australian HR Institute
Lyn Goodear is the Chief Executive Officer of the Australian HR Institute. She was appointed to the role in December 2012. From Sept 2012 to Nov 2017, Lyn held the role of Secretary General and Treasurer of the Asia Pacific Federation of Human Resources. In 2017 Lyn was appointed as a non-executive director of the Council of Small Business Australia (COSBOA).
Lyn was formerly National Manager, Professional Development at AHRI, a position she held from 2005 to 2012. Previously Lyn held leadership and management roles within the education sector at Southwest Institute of TAFE and Deakin Australia, in addition to holding accounting roles within the mining and engineering industries located in the United States and Australia. She has also managed her own consulting small business.
Lyn has a Bachelor of Business and a Master of Education (Leadership and Management). She is an alumnus of the Mt Eliza Business School Leadership Program and the Advanced Human Resources Executive Program of the Ross Business School, Michigan, USA.
Yasmin King
CEO, SkillsIQ
Yasmin is CEO of SkillsIQ, a Skills Service Organisation which develops national vocational standards on behalf of 18 'people-facing' Industry Reference Committees which represent the skills needs of around 50% of the Australian workforce. She has undertaken international consulting work for the governments of Peru, Vietnam and Thailand, and APEC Human Resources Committee.
An experienced negotiator and mediator, she is adjunct to the Australian Graduate School of Management, lecturing in Negotiation and Conflict Resolution. Previous roles include inaugural NSW Small Business Commissioner and Associate Commissioner for the Australian Competition and Consumer Commission with responsibility for small business and Non-Executive Director of Le Cordon Bleu Australia.
Yasmin is currently on the Boards of Micro-X an innovative publicly listed medical device company, Self Employed Australia and a member of Global MBA Advisory Council for Macquarie University.
Yasmin holds a Masters of Business Administration and an Honours degree in Economics. She is a Fellow of the Australian Institute of Company Directors and Fellow Certified Practicing Accountant.
Meagan Lawson
CEO, Council on the Ageing (COTA) NSW
Meagan Lawson joined COTA NSW as CEO in August 2017. For two years prior to her appointment at COTA NSW, Meagan worked at the NSW Department of Family and Community Services where she managed the NSW Ageing Team. In that time, she led the development of the refreshed NSW Ageing Strategy, and began its implementation; she also commissioned the Art of Ageing — a photographic exhibition aiming to challenge perceptions of ageing.
She has worked across all levels of government, including time as a councillor on Hawkesbury City Council, and as an advisor to a Federal Minister. Outside of government, Meagan has spent extensive time in the NGO sector, including as the Manager of Policy and Advocacy at the Cancer Council NSW.
Meagan has wide-ranging experience in public policy, communications, advocacy and campaigns. She is an enthusiastic advocate for social justice, and has worked across a range of issues, including public health, medicine, mental health, ageing and forestry.
At COTA NSW, Meagan is focussed on further strengthening COTA NSW's voice in order to advance the rights, interests and futures of older people in NSW, and to ensure that ageing is a time of possibility, opportunity and influence for all older people.
Bob Nanva
National Secretary, Rail, Tram & Bus Union (RTBU)
Bob Nanva was elected National Secretary of the RTBU in February 2011. He was elected as a Vice President of the Australian Council of Trade Unions in 2017. Previously, Bob worked as an RTBU National Organiser and was an Advisor to the NSW Minister for Roads, the Hon. Michael Daley MLA. He was also an advisor to the Parliamentary Secretary for Trade, the Hon. John Murphy MP and he served as a Local Councillor at Burwood Council.
Bob is a Board member of Australian Industry Standards Ltd (AIS), established in early 2016 as an independent, government-funded Skills Service Organisation. It is a major component of the Australian Government's reform of vocational education and training across Australian industry sectors.
His academic qualifications include a Bachelor of Business Administration (Honours) and Bachelor of Laws (Honours) from Macquarie University.
Dr Angelique Parr
Principal Demographer, NSW Department of Planning
Angelique has been Principal Demographer with the NSW Department of Planning since August 2000.
She has spent her career working as a demographer in the public sectors in both Australia and New Zealand. She has been involved in the development and applied analysis of demographic information, most recently overseeing the development of official population projections for the NSW government. Understanding population dynamics is critical to all spheres of human activity, and is an important skill that business graduates are likely to use throughout their working lives. She was previously on the External Advisory Board of the Department of Marketing and Management in the Faculty of Business and Economics at Macquarie University and has employed numerous demography graduates from Macquarie University.
In 2018, Angelique was awarded her PhD in population geography from the University of Queensland.
Linda Scott, GAICD, JP
Deputy Lord Mayor, City of Sydney; President, Local Government NSW
Linda is a City of Sydney Councillor, first elected in 2012 and re-elected in 2016. She is also the elected President of Local Government NSW, the peak organisation that represents the interests of NSW general and special purpose councils. She is currently a Board member of the NSW Environmental Trust, the NSW Public Service Medal Committee and the Australian Local Government Association. She is also an alternate delegate to the Central Sydney Planning Committee.
Linda is a strong advocate for local government and works to ensure councils across NSW are given the tools and support to invest in the areas that matter to their communities. Linda has successfully advocated for significantly increased public funding for libraries, more local government control in planning decisions and a Parliamentary Inquiry into local government electoral funding. She has also successfully fought for City action to create more affordable housing, increased early education and care centres and new skating facilities, the use of historical and indigenous names for City parks and landmarks and the introduction of planning controls to allow high quality street art in Sydney's streets.
Linda is also the Deputy Chair of Labor's Sustainable Communities Committee and a committed advocate for the public good.
She graduated with first class honours in Psychology from The University of New South Wales and is a graduate of the Australian Institute of Company Directors.
Vicki Telfer
Deputy Secretary (People Strategy Group), NSW Treasury
Vicki Telfer is Deputy Secretary People Strategy Group in the NSW Treasury. She has been leading the Industrial Relations (IR) Group since October 2010 as its Executive Director.
Prior to her current role Vicki was at WorkCover for over 10 years, with the last six in the role of General Manager Strategy and Policy oversighting several reform projects. In her current role, Vicki leads NSW public sector industrial relations and has a key role in significant national industrial relations matters and NSW long service leave schemes. A key part of the work of NSW IR is providing information, advice and assistance to small- and medium-sized employers on their IR obligations. In her Executive Director role, Vicki also chairs the two NSW portable long service leave scheme industry committees.
She was previously on the External Advisory Board of the Department of Marketing and Management in the Faculty of Business and Economics at Macquarie University and has been a member of the Centre for Workforce Futures Advisory Committee for many years.
Vicki has a Master of Public Affairs and Master of Administrative Law and Policy, both from the University of Sydney. She also holds a Bachelor of Science and a Graduate Diploma of Education from the University of New England.
Core Members A–K
Core Members L–Z
Honorary Professors
Marcus Bowles
Director and Chair, The Institute for Working Futures pty. ltd
Areas of Expertise:
Technology change and innovation
Capability-based management development, training and assessment
Technology and organisational design
Public sector management and innovation policy systems
Ian Hampson
Areas of Expertise:
Politics
Industrial relations
Training policy
Skills recognition
Remuneration and performance management
Elizabeth More
National Academic Director, Australian Institute of Management
Areas of Expertise:
Business and managerial psychology
Neuroscience and decision making
Psychopathology at work
Work Stress
WHS&R policy and governance
Honorary Fellow Adjuncts
Craig Carmody
Peter Creeden
Dr Frances Flanagan
Areas of Expertise:
Service work
Women and work
Care work
The gig economy and impact of technology on work
Precarious, insecure and informal work
Dr Glen Powell
Areas of Expertise:
Organisational leadership capacity
Building human, cultural, and social capital
Diversity, identity, and inclusion
Dr David Rosenbaum FCPA GAICD
Areas of Expertise:
Relationship between gender and change management amongst non-profit leaders and managers
Leadership and ethical behaviour and the impact on organisational performance
The application of Action Learning in support of leadership and management development
The Hon. Graham West
The Hon. Lance Wright
Honorary Visiting Professors
Ron Kerr
Albert Mills
Jean Helms Mills
Sarah Robinson
Sabina Siebert
PhD Student Members
Mohammed Almutairi
PhD topic:
Wasta: a Multi-Level Analysis
Supervisors:
Associate Professor Nikki Balnave
Professor Lucy Taksa
Elise Goiseau
PhD topic:
Expatriate adjustment: A sensemaking perspective
Supervisors:
Professor Lucy Taksa (Macquarie University)
Professor Jean-François Chanlat (Paris-Dauphine University, France)
Sandra Hartl
PhD topic:
The influence of cross cultural communication among business professionals in conflict situations
Supervisors:
Dr Meena Chavan
Professor Lucy Taksa
Theaanna Kiaos
PhD Candidate (& Managing Director Diversity First Pty Ltd)
PhD topic:
What influences the integration of culture inclusiveness
Supervisors:
Primary: Paul Nesbit
Secondary: Richard Badham
Crichton Smith
PhD topic:
Inequality across and within Australian Schools: The Demography of Location
Supervisors:
Professor Nick Parr
Dr Salut Muhidin
Associate Members at Other Universities
Santina Bertone
Management, Marketing & Tourism, Central Queensland University (Melbourne)
Santina is Professor of Management and Head of Management, Marketing & Tourism department at Central Queensland University (Melbourne). She has held various leadership roles such as Associate Dean (Research) at Victoria University and Swinburne University of Technology. More recently she was Chair of the Department of Leadership and Management at Swinburne for three years. Santina has won and managed 54 research grants totalling $1.76 million, including ARCs, and published on immigrant women, industrial restructuring, immigrants and trade unions and managing diversity (121 publications). She has also supervised nine masters and doctoral students to completion and is currently supervising eight other higher degree research students.
She was a longstanding executive member of the Ethnic Communities Council of Victoria, and has had other community and government board roles. Santina was awarded the Centenary of Federation Medal in 2008, and participated in the Australia 2020 Summit. She was recently given an ANZAM best reviewer award (2017 — diversity, indigeneity and inclusion). Her current research focuses on skilled immigrants and career progress, expatriate spouse adjustment, diversity management models and changes in higher degree research policy.
Nathalie Bitbol-Saba
Paris School of Business, France
Nathalie Bitbol-Saba is an Associate Professor at Paris School of Business, France. She holds a PhD in Management Sciences from Paris-Descartes University. She spent 20 years as a Financial Controller and a Chief Financial Executive in a large electronics group and also worked in the public media sector. She currently teaches Corporate Finance and Organisational Management.
Her current research focuses on: working women in professionals service firms; female leaders and entrepreneurs; corporate boards'diversity.
Bradley Bowden
Griffith Business School, Griffith University
Bradley Bowden is a management historian and the immediate Past Chair of the Management History Division of the (American) Academy of Management. On two occasions (2009 and 2011), he has received the Management History Division's John F. Mee Award, the Division's highest award, for Outstanding Contribution to Management History. He is also currently Editor-in-Chief of the Journal of Management History,a journal with an A ranking on the current Australian Council of Business Deans List. Employed as Professor of Employment Relations at Griffith University, his most recent book is Work, Wealth and Postmodernism: The Intellectual Conflict at the Heart of Business Endeavour (New York: Palgrave Macmillan). He is also currently the lead Editor in the Palgrave Macmillan Handbook on Management History, a series of books that will trace the evolution of management since Pre-Hellenic times.
Julienne Brabet
Université Paris Est Créteil, France
Julienne Brabet is Professor Emeritus of Management at Université Paris Est Créteil. She is a member of the scholarly association RIODD's (International Network of Research on Organisations and Sustainable Development) board and scientific committee, and Vice-President of the SFM (Société Française de Management). She is recognised as an Honorary Fellow of EURAM (European Academy of Management) where she co-founded the Business for Society Strategic Interest Group. Her researches are focused on the links between technological changes, globalisation, governance, strategic and organisational logics and the modes of workers' management. Her former publications have been instrumental in structuring the French management research debate on paradigms, in particular in the field of HRM (Repenser la GRH, 1993, Paris, Economica). In her latest research, she analyses the role of digitalisation in transforming work and the academic world.
Dr Chantel Carr
School of Geography and Sustainable Communities, University of Wollongong
Chantel Carr is a lecturer in the School of Geography and Sustainable Communities at the University of Wollongong. Her research seeks to understand how working lives are being impacted by environmental change. Current projects focus on industrial work, skilled trades, repair and maintenance, and household labour. Chantel holds postgraduate degrees in architecture and planning, and worked professionally for 20 years prior to gaining a PhD in human geography. Her ethnographic research is driven by an interest in what skills might be needed, adapted or resurrected on order to meet the emergent challenges of limited resources and more volatile environmental conditions.
Zhiming Cheng
Social Policy Research Centre/Centre for Social Research in Health, UNSW Sydney
Zhiming Cheng is an Associate Professor of Economics and Scientia Fellow in the Social Policy Research Centre/Centre for Social Research in Health at the University of New South Wales (UNSW), Sydney, Australia. He has published widely in labour economics, industrial relations and happiness with a focus on disadvantaged populations in China and Australia.
Prior to joining UNSW, he worked in the Centre for the Health Economy and Department of Management at Macquarie University and School of Economics at the University of Wollongong. He held the Jacob Wertheim Fellowship for the Betterment of Industrial Relationships at Harvard University and Research Fellowship at the Bank of Finland.
Chris Gibson
Professor of Human Geography, University of Wollongong
Chris Gibson FASSA is Professor of Human Geography and Executive Director of the Global Challenges Program at the University of Wollongong, Australia. His research addresses questions of regional economic and cultural change, material inheritances, and grassroots capacities to cope with uncertain futures. Chris has published over 100 academic papers and 10 books on diverse topics — from the social and economic contributions of festivals to regional communities, to the history and geography of work in music, surfboard-making and guitar manufacturing industries. From 2010–2013, Chris was an inaugural ARC Future Fellow, and in 2013 was the lead international expert contributor to the UN Creative Economy Report. He is currently Editor-in-Chief of the academic journal, Australian Geographer.
Ron Kerr
Senior Lecturer, University of Edinburgh Business School
Ron Kerr is a Senior Lecturer at the University of Edinburgh Business School. He holds a PhD in Critical Discourse Analysis from Lancaster University. From 1994 until 2003, he worked in the field of international development as an education project manager in China, Ukraine and Russia, and before that as a teacher developer in Sudan, Zimbabwe, Egypt and Tunisia.
His current research focuses on: organisations, architecture and space; wine as a field of cultural production; and women as political leaders.
Lihua Liu
Associate Professor of Preventive Medicine, Keck School of Medicine, University of Southern California
Lihua Liu, PhD is Associate Professor of Preventive Medicine at Keck School of Medicine, University of Southern California (USC), and of Spatial Sciences with the Spatial Sciences Institute at the USC Dornsife College of Letters, Arts and Sciences. She serves as Director of Data Utilization at the Los Angeles Cancer Surveillance Program, and is the founder and co-director of the USC Immigrant Health Initiative.
Trained in Demography and Medical Sociology, Dr. Liu has been conducting research that integrates the sociodemographic factors into the legally mandated cancer surveillance data to describe and reveal the disparities in cancer risk patterns and trends among the racially/ethnically and socioeconomically diverse populations in the United States. She also participates and coordinates various projects organised by the International Agency for Research on Cancer (IARC) and the International Association of Cancer Registries (IACR). Being an immigrant herself, Dr. Liu has paid special attention to the changing disease risks among immigrant Americans and the implications of lifestyle changes on the health of immigrants. Her growing interest in immigrant health will focus on understanding the spatial distribution and cultural influences of immigrant communities on health outcomes.
She publishes in high-impact peer-reviewed journals, such as Journal of the National Cancer Institute, International Journal of Cancer, and Journal of Immigrant and Minority Health.
Eddy Ng
Professor of Organizational Behaviour, F.C. Manning Chair in Economics and Business, Dalhousie University
Eddy Ng is a Professor of Organizational Behaviour and the F.C. Manning Chair in Economics and Business at Dalhousie University. His research focuses on managing diversity for organizational competitiveness, the changing nature of work and organizations, and managing across generations. His work has been funded by the Social Sciences and Humanities Research Council of Canada. He is actively involved in executive education, and he frequently comments on popular media outlets in Canada and the U.S. He is also the Editor-in-Chief of Equality, Diversity and Inclusion and an Associate Editor for Personnel Review. Prior to the academic, he spent 7 years with the TD Bank Financial Group. In his spare time, he volunteers on the boards of Mensa Canada and a non-profit arts organization.
Sarah Robinson
Human Resource Management and Organisational Behaviour, University of Glasgow
Sarah Robinson is Reader in Human Resource Management and Organisational Behaviour at the University of Glasgow. Her research interests relate to learning in its many forms, both personal and organisational and applications of Pierre Bourdieu's work to organisation studies. Projects include: the learning, socialisation and resistance of early career professionals during times of radical change (ECRs in Business Schools); workplace identity and concepts of place (everyday experiences of Brexit in Organisations); communities of practice within a new field (English wine industry); the genesis of women as political leaders in Scotland and their representation; and the development and organisation and political space.
She has published in a broad range of journals including Human Relations, Organization Studies, British Journal of Management and International Small Business Journal. Sarah is currently Co-Editor of the European Management Journal and Associate Editor of Management Learning.
Glenda Strachan
Emeritus Professor, Griffith University
Glenda Strachan's research focuses on women and work, especially gender equity within organisations. Her research is both contemporary and historical. Contemporary research focuses on equal opportunity /managing diversity programs within organisations. She has taught courses in industrial relations and human resource management at under-graduate and post-graduate levels and successfully supervised honours, masters and PhD theses. At both Griffith University and the University of Newcastle she has occupied senior management positions within the business schools.
Betina Szkudlarek
International Business, School of Business, Sydney University
Betina Szkudlarek is an Associate Professor in Management at The University of Sydney Business School. Betina's core research interests lie at the intersection of global mobility, cross-cultural management, international HRM, and management of diversity. Her work has been published in top-tier international journals such as Organization Studies, Human Resource Management and Journal of Business Ethics. She currently holds a competitive Social Science and Humanities Research Council of Canada Grant for a research project titled 'Integrating refugees in the workforce - the role of host country social support'.
Betina is a regular contributor to public debate on topical issues linked to global mobility, management of diversity and cross-cultural management. Her opinion pieces have been featured by the Wall Street Journal, Sydney Morning Herald, and the Australian among others.
Massimiliano Tani
School of Business, UNSW Canberra
Massimiliano Tani is Professor of Finance at the School of Business, UNSW Canberra. He carries out applied research with an economic angle and business/policy implications, mostly related to how knowledge forms and what actions enhance it, as well as more traditional analyses about the labour market including employment choices facing migrants, rural-urban migration in China, the labour market for graduates, employment and subjective well-being, and depression pointers among students in medicine and law. He teaches macroeconomics as well as finance at both undergraduate and graduate level in face-to-face and distance mode. He holds a PhD in Economics from the Australian National University (Canberra, Australia), a MSc Econ from the LSE and Laurea from Bocconi University (Milan, Italy). Before moving to Australia in 1999, he worked in investment banking in the UK.
Joana Vassilopoulou
Brunel Business School, Brunel University London; Rotterdam School of Management, Erasmus University
Dr Vassilopoulou is a Senior Lecturer in HRM at Brunel Business School, Brunel University London, UK and at the Erasmus Centre for Women and Organisations, Rotterdam School of Management, Erasmus University, Netherlands. Her research focuses on race and gender equality at work, highly skilled migrants, migration, diversity management and talent management, from a critical and international comparative perspective. Joana has an established academic and professional record in the field of diversity and inclusion and is also collaborating with the European Network against Racism (ENAR), Brussels/Belgium. She is an Editor of the Xenophobia Monitor at the European Management Review (EMR) and has published in edited collections and journals such as the European Journal of Industrial Relations, International Business Review and the International Journal of Human Resource Management. She was a recipient of a visiting scholarship at Sydney University's business school (2017) and winner of the Transnational Best Paper Award at the American Academy of Management conference (2012). She has a PhD in Management from Norwich Business School, University of East Anglia and her Sociology diploma from the University Duisburg-Essen, Germany.
President, Global Labor Organization (GLO); Co-Director, POP, UNU-MERIT; Maastricht University
Prof. Dr. Klaus F. Zimmermann is President of the Global Labor Organization (GLO); Co-Director of POP at UNU-MERIT; Full Professor of Economics at Bonn University (em.); Honorary Professor, Maastricht University, Free University of Berlin and Renmin University of China, Beijing; Member, German Academy of Sciences Leopoldina, Regional Science Academy, and Academia Europaea, the European Academy of Sciences, and Chair of its Section for Economics, Business and Management Sciences. Research Fellow of the Centre for Economic Policy Research (CEPR) and Fellow of the European Economic Association (EEA). Editor-in-Chief of the Journal of Population Economics. Editorial Board of International Journal of Manpower, Research in Labor Economics and Comparative Economic Studies, among others.
Zimmermann has published 53 books, 168 papers in refereed research journals, 152 chapters in collected volumes, 11 contributions to handbooks and encyclopaedias, 113 contributions to policy journals and reports and 517 media pieces. He is committed to the diffusion of research to policy and society, writes regularly in leading international media and advises governments, the European Commission and the World Bank on labor market and migration issues.
Associate Members at External Organisations
Jane Anderson
Multicultural Engagement, Customer & Stakeholder Relations, TAFE NSW
Jane has over fifteen years' experience working in adult education and training specialising in the multicultural and international fields, and is currently responsible for multicultural engagement in TAFE NSW Sydney Region. She is passionate about the role training plays in enhancing individuals', families' and communities' social and economic well-being.
Prior to working in adult learning, Jane worked as an interpreter/translator and speaks French, as well as some Spanish and basic beginner Bahasa Indonesian. She has worked in diverse organisations including manufacturing, gas, retail and international human resources as well as the diplomatic service in San Francisco and the European Union in Brussels. Jane has lived in Algeria, Australia, Belgium, Canada, France, UK and USA; in 2016, she took a sabbatical working as a volunteer in Papua New Guinea, Sri Lanka and Indonesia. Her key interest is intercultural communication and she has provided briefings for inbound and outbound expatriates, wrote the inaugural cross-cultural communication learning program for the Olympic and Paralympic Games, and has provided training services for a total of four Games' workforces. In 2018, she co-designed an online professional development program Cultural Diversity & Inclusion for 17,500 TAFE NSW staff.
Jane is completing a Masters International Relations (UNSW) in 2018 and holds a Bachelor (Honours) and Master of Education, Adult Education (UTS).
National Tertiary Education Union Department of Management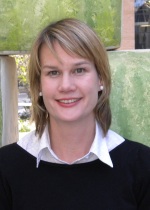 Areas of Expertise:
Decline in traditional misbehaviour like strikes, more individual responses like taking time off etc.
How employees are affected by office space. Open plan, visual surveillance
Developing trends around future of work — what work will look like in the future
Joseph Ferrer
Manager — Business Development — Settlement Services International
Joseph has worked in the not-for-profit and Government sectors for over 30 years. He has extensive experience in working with migrants and refugees, in particular, children and youth at risk. In his current role he has been instrumental in establishing a broad range of specialist employment programs, and ensuring mainstream programs are adapted to better meet the needs of migrant and refugees. He has held senior management roles in specialist and generalist NGOs, including the Liverpool Migrant Resource Centre and Fairfield Community Resource Centre. In the NSW public service, he has held senior positions including Director Partnerships and Planning with the Department of Family and Community Services. He is a former member of the NSW Council for Social Services, the Westmead Hospital Ethnic Consumer Council and NSW Ministerial Roundtable on Workforce Diversity. He is the former chair of the Migrant Employment Taskforce. He has postgraduate qualifications in conflict resolution and sociology, and is an accredited mediator.
Robyn Fortescue
Assistant State Secretary, AMWU NSW
Ms Robyn Fortescue is Assistant State Secretary, the Australian Manufacturing Workers Union (AMWU) or more fully, the Automotive, Food, Metals, Engineering, Printing and Kindred Industries Union.
Robyn started in the union movement as an organiser at Public Service Association in 1987; in 1990, she became an organiser with the Association of Drafting, Supervisory, and Technical Employees. Following the amalgamation of that union with the Amalgamated Metalworkers Union, Robyn became the NSW Secretary of the NSW Technical, Supervisory and Administration division of the union. In 2015, Robyn was elected as Assistant NSW Secretary of the Manufacturing Division of the AMWU. Robyn sits on the Executive of Unions NSW. She is a member of the Building and Construction Industry Long Service Payments Committee and of the Union Pride Executive.
Robyn is involved in a number of community organisations, including as Chair of the B Miles Foundation which provides support for homeless women with mental illness. She was the Secretary of the Burma Campaign Australia for 2007–2014. She is a Justice of the Peace in NSW.
Lee Kelly
State Director, NSW & ACT — Committee for Economic Development of Australia (CEDA)
Lee Kelly is the head of CEDA's NSW and ACT operations and is responsible for: CEDA's program development and execution; policy and issue analysis; for business strength and growth; and for ensuring members receive the full benefit of CEDA's work.
Lee has over 15 years' experience in the private and not-for-profit sectors within Australia and internationally. She has held senior roles in Europe, Japan, Taiwan and Vietnam for organisations such as Deloitte, Ogilvy & Mather, Freshfields Bruckhaus Deringer and the Institute of Chartered Accountants.
Lee has a BA Communication from the University of Canberra, and is a Graduate of the Australian Institute of Company Directors. Lee was a member of the Australian Advisory Committee for the Global Summit of Women 2018 held in Sydney.
Robert L. Lattimer
Managing Partner, The Lattimer Group, Inc. (TLG)
Robert L. Lattimer is the Managing Partner of The Lattimer Group, Inc. (TLG), a strategy advisory firm. Robert's areas of expertise include:
Conducting applied diversity research
Addressing workforce diversity issues and diversity within the global society
Public policy formation.
Previously Robert was working at the direction of the Vice President of the United States, the Deputy President of the Republic of South Africa, and the leadership of Towers Perrin. Robert was assigned to lead the transformation and reconstruction of the South African public service, a period covering 1996–1998. Robert continued to work with the President of the Republic of South Africa and Executive Chairman, Maxwell Tamsanqua Maisela from 1998–2005. Robert conceived and directed diversity applied research that affirmed diversity in higher education as US nation's law, by 5 of the 9 justices of the Court.
In 2008, Robert was appointed a Senior Lecturer at the Edward J. Bloustein School of Planning and Public Policy, Rutgers, The State University of New Jersey, where he taught master level public policy courses. At the John J. Heldrich Center for Workforce Development, currently, he is the Non-Resident Scholar for Diversity Studies; previously, he served as the Senior Fellow for Diversity Studies. Robert is the published author of several articles and book chapters; he also developed and conducted the annual symposia, The State of Workforce Diversity at Rutgers University from 2008–2017. In March 2014, Robert was made an Honorary Visiting Professor at Macquarie University with the Centre for Workforce Futures.
David Owens
David Owens is the Managing Director and a founder of the HR Partners brand, subsequently acquired by Randstad. David is based in Sydney and draws upon 25 years of recruitment industry experience across Australia and the UK. He is actively involved in recruitment activities and plays a substantial role in supporting senior search assignments.
David was on Macquarie University Faculty of Business at Department of Marketing and Management External Advisory Board, 2012–2014. David is an integral member of the Randstad Leadership Team, playing a key role in leading and shaping the business. He manages the visibility of HR Partners in the Professional Services sector, where HR Partners has a major focus.
Esta Paschalidis-Chilas
Esta Paschalidis-Chilas is a Social Worker with nearly 30 years experience in not for profits and government with a focus on social services delivery and management. She has a keen passion for social justice, equity and innovative responses that advance the life outcomes of all people. Her particular areas of interest include: social policy analysis, public affairs, government relations, sound governance and executive level leadership. She is an Executive Coach, a former Councillor on Canterbury City Council and the former CEO of Metro assist — leading not for profit in Sydney. She is a founding member of Settlement Services International (SSI) and currently holds the position of Government and Member Relations with SSI. Esta comes to the Centre with a focus in advancing its interests across sectors and with long established relationships in the settlement and multicultural sectors and across government.
Honorary Visiting PhD Students
Centre Staff
Postdoctoral Fellow
Catherine Bishop is a 2019 ARC DECRA Fellow at the Centre for Workforce Futures at Macquarie University. She received her PhD from the Australian National University in 2012, and is the author of Minding Her Own Business: Colonial Businesswomen in Sydney (NewSouth, 2015), which won the 2016 Ashurst Business Literature Prize. She has worked in several universities, most recently as a Kathleen Fitzpatrick Junior Research Fellow with the University of Sydney's ARC Laureate Research Program in International History, and has published widely on the history of gender and business. She received a New Zealand History Trust Award in 2016 to research her second monograph Women Mean Business: Enterprise in Colonial New Zealand, to bepublished in 2019 by Otago University Press.
Her postdoctoral research project investigates the history of women running small businesses in Australia since 1880. She is also co-editing a collection about nineteenth century global female entrepreneurship (Palgrave Macmillan, 2020) and will be a Visiting Fellow at Northumbria University in the UK in 2019. Her other research interests include the biography of an Australian female missionary, for which she was the 2016 State Library of New South Wales Religious History Fellow, and the history of two Cold War World Youth Forums in the USA and the UK.
Lynne Cousins
Research Grant Project Manager
Lynne has been servicing research centres at Macquarie University for more than 6 years and is experienced in optimising outcomes for all stakeholders. She has a BSc (Hons, UNSW) and an MBA (UTS) along with 10 years' industry experience, as well as experience in Research Services at the University.
Postdoctoral Fellow
Dr Nour Nicole Dados was awarded her PhD from the University of Technology Sydney (2011). She has worked as a researcher at the University of Sydney, the University of Technology Sydney and in the union sector. Her work examines the institutional and social contexts in which neoliberalism produces experiences of precarity. She is currently working on a project about the impact of labour insecurity on knowledge production and knowledge workers in insecure employment. Her research crosses critical social science and social history and makes use of archival, textual and empirical methods to study the embodied and structural dimensions of precarity in institutions and society.
Jason Antony
Project Officer
Jason Antony has worked with the Industrial Relations Research Centre at UNSW since 2005, where he assists with editing the Centre's Journal, The Economic and Labour Relations Review and also works as an administrator. He joined the Centre for Workforce Futures in mid-2017, and helps manage the Centre's website as well as its day-to-day activities.
International Visitors
2011
Professor Mustafa F. Özbilgin, Brunel Business School, Brunel University, UK
Professor Paul Willman, Department of Management, London School of Economics, UK
2012
Dr Peter Bryant, IE Business School, Madrid, Spain
Professor John Budd, Carlson School of Management, University of Minnesota, USA
Professor Carla Lipsig-Mumme, Work and Labour Studies, York University, Canada
Prof Michael Marchington, Manchester Business School, University of Manchester, UK
Professor Graeme Martin, Graduate School of Natural Resources Law Policy and Management, University of Dundee, Scotland
Professor Paul Willman, Department of Management, London School of Economics, UK
2013
Professor William Brown, Cambridge University, UK
Professor Herman Lynne Knudsen, Aalborg University, Denmark
2014
Dr. Joost Bücker, Radboud University, Nijmegen, the Netherlands
Professor Chris Brewster, Henley Business School, University of Reading, UK, Ray Markey Director CWF
Professor Jean-Francois Chanlat, Paris-Dauphine University, Sponsor Lucy Taksa, Diversity Chamopin CWF
Professor Alexander Colvin, ILR School, Cornell University, USA
Professor Edmund Heery, Employee Relations, Cardiff University, Wales
Robert Lattimer, Senior Fellow, Diversity Studies, John J. Heldrich Center for Workforce Development Rutgers, The State University of New Jersey
Professor Graeme Martin, Graduate School of Natural Resources Law Policy and Management, University of Dundee, Scotland
2015
Prof. Peter Ackers, Loughborough University, UK
Prof Barbara Czarniawska, University of Gothenburg
2016
Prof. Dorothy Cobble, School of Management and Labor Relations Rutgers University, State University of New Jersey
Prof Chris Warhurst, Director, Institute for Employment Research, University of Warwick, UK
2017
Professor Julienne Brabet, University of Paris-Est Créteil (joint sponsorship with IGAP)
Professor Alain Klarsfeld, Toulouse Business School, Toulouse France
Professor Klaus Zimmerman, Maastricht University, Germany (joint with Economics Department)
2018
Professor Albert Mills, Saint Mary's University, Canada
Professor Jean Helms Mills, Saint Mary's University
Dr Sarah Robinson (Associate Professor), Adam Smith School of Business, Glasgow University, Scotland
Dr Ron Kerr, (Associate Professor), University of Edinburgh Business School Scotland
Professor Sabina Siebert, Adam Smith School of Business, Glasgow University, Scotland
2019
Dr Matloob Piracha, (Associate Professor) University of Kent, UK