What's on at Macquarie
Discover the upcoming events happening at Macquarie University.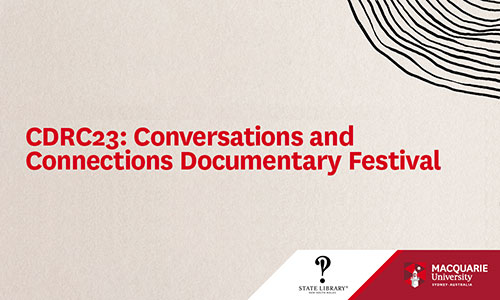 What's popular
CDRC23: Documentary Conversations & Connections Festival
28 November - 1 December
10am - 8.30pm
Be inspired when Macquarie University's Creative Documentary Research Centre (CDRC) brings together doco-makers and industry professionals, academics and the public to explore the power of today's creative documentary forms.
Learn more
Find more events
Faculty events
Note: Not all events are displayed on this page. Some of our offices and departments list their own additional events on their own web pages.
Contact us
Macquarie University Events and Domestic Protocol
E: events@mq.edu.au
T: (02) 9850 1883