Management and Governance
Centre Management Team
The Centre is managed by co-Directors Professor Daryll Hull and Professor Lucy Taksa, and Deputy Directors Professor Jean-Philippe Deranty and Professor Louise Thornthwaite, with input from a Standing Executive Committee. For details on the Management Team members, please refer to our Core Members or hyperlinks to Macquarie Profiles below.
Directors
Deputy Directors
The Centre's staff includes two postdoctoral fellows, a project grants officer and an administrative assistant.
Standing Executive Committee Members
Centre Governance
The Centre's management team is supported by an International Scholarly Advisory Committee and an Industry Advisory Committee.
International Scholarly Advisory Committee
Professor Paul Adler
Harold Quinton Chair in Business Policy, Professor of Management and Organization, of Environmental Studies, and of Sociology, Marshall School of Business, University of Southern California, Los Angeles, USA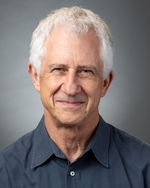 Professor Paul Adler began his education in Australia, and then moved to France. While working towards his PhD there, he worked as a research economist for the French government. He arrived in the USA in 1981, and in 1991, he was a visiting scholar at the Brookings Institution, a visiting Assistant Professor at Barnard College, a post-doctoral research fellow at Harvard Business School, and an Assistant Professor at Stanford's School of Engineering. He has published widely in academic journals, edited several books, most recently The Firm as a Collaborative Community: Reconstructing Trust in the Knowledge Economy (2006), The Oxford Handbook of Sociology and Organization Studies: Classical Foundations (2009), The Oxford Handbook of Sociology, Social Theory, and Organization Studies: Contemporary Currents (2014), and co-authored Healing Together: The Labor-Management Partnership at Kaiser Permanente (2009).
A/Professor Andreas Diedrich, PhD
Associate Professor of Management and Organisation Studies and Deputy Head of Department, Gothenburg Research Institute, University of Gothenburg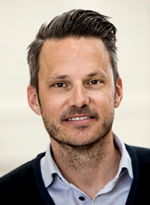 Andreas Diedrich, PhD, is an Associate Professor of Management and Organization Studies at the Gothenburg Research Institute, School of Business, Economics and Law, University of Gothenburg, Sweden. Andreas is interested in the role of knowledge and technology in constructing similarity and difference as part of organizing, and his work has appeared in Organization Studies, Culture and Organization, European Management Journal, Scandinavian Journal of Management, among others. Over the past decade he has studied the efforts at establishing and maintaining procedures for recognising prior foreign learning among refugees and other immigrants to Sweden and Australia. Since 2016, he is head of a multidisciplinary research program exploring the labour market integration of immigrants to Sweden financed by the Swedish Research Council for Health, Working Life and Welfare (FORTE) and running until 2022.
Professor Nancy DiTomaso
Distinguished Professor of Management and Global Business, Rutgers Business School, Department of Management and Global Business, Rutgers University, New Jersey, USA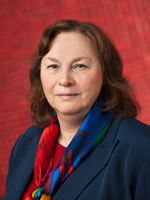 Nancy DiTomaso, PhD is Distinguished Professor at the Rutgers School of Business. Her research addresses issues of diversity, culture, and inequality, as well as the management of knowledge-based organizations, and the management of scientists and engineers. She served as chair of the Department of Management and Global Business for twelve years, as Doctoral Director for the Ph.D. in Management Program for two years, and as Vice Dean of Faculty and Research for two and a half years. Her 2013 book, The American Non-dilemma: Racial Inequality without Racism (NY: Russell Sage) won the C. Wright Mills Award from the Society for the Study of Social Problems and the Inequality, Poverty, and Mobility Section Distinguished Book Award from the American Sociological Association (ASA). Professor DiTomaso won the 2016 Sage Award for Scholarly Achievement in Gender and Diversity given by the Academy of Management Division on Gender and Diversity. She has co authored or co edited five other books and has had articles published in such journals as Administrative Science Quarterly, Academy of Management Journal, Annual Review of Sociology, Research in Organizational Behavior, Leadership Quarterly, California Management Review among other journals.She has received grant support from the Russell Sage Foundation, the National Science Foundation, the Sloan Foundation, and the U.S. Department of Labor among others. She is the recipient of the 2016 Sage Award for Scholarly Achievement given by the Gender and Diversity in Organizations Division of the Academy of Management.
She has been elected to several national offices in professional associations, including a position on the American Sociological Association Council, as President of the Society for the Advancement of Socio Economics, and as Chair of the Organizations and Occupations Section and of the Economic Sociology Section of the ASA. She also has a Certificate in Business Administration from The Wharton School of the University of Pennsylvania.
Professor Anthony M Gould
Département des relations industrielles, Université Laval, Ville de Québec, Canada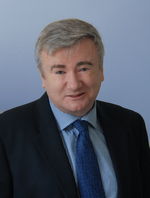 Professor Anthony M. Gould, PhD is Professor of labour relations at Laval University in Quebec City, Canada. Founded in 1663, Laval is the nation's oldest university (and the second oldest in North America). The institution is an inaugural and continuous member of Canada's U13 research group (leading Canadian research-orientated universities). He has authored articles about management, employment relations and labour market economics that are published in leading scholarly journals. His work has appeared in Relations industrielles, Personnel Review, Work Employment and Society, the Journal of Management History, Just Labour, the International Journal of Distance and Distributed Learning, theAsia Pacific Journal of Human Resources, Competitiveness Review, On the Horizon (invited contribution), Modern Applied Statistical Methods, the Journal of Policy Regulation and Strategy for Telecommunications and Media, and the Economic and Labour Relations Review. In addition, he has authored articles appearing in professional journals as well as book chapters. In 2018, he was the section editor of Palgrave-MacMillan`s Management in an Age of Crisis; a title in its widely disseminated Handbook of Management History series. In September 2018, he took-over as editor-in-chief of Relations industrielles, the oldest industrial relations journal in the world ("A" on the Australian Business Deans' Council journal ranking list).
Professor Gould has held senior executive roles in large government agencies. In 2006 he was the principal research officer at ACAS (Arbitration, Conciliation and Advisory Service), the United Kingdom's flagship employment relations agency. Earlier in his career he was a senior executive in the Australian public sector. Professor Gould has professional interests in labour market deregulation; globalization; the role of the employment relationship in commercial performance and corporate development; corporate strategy in the digital age; and, statistics and quantitative analysis.
Professor Sanford Jacoby
Distinguished Professor, Management, Public Affairs, and History, UCLA Anderson School of Management, Department of History and its Department of Public Policy and member of the Terasaki Center for Japanese Studies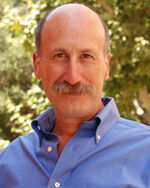 Sanford M. Jacoby is the Howard Noble Distinguished Professor at UCLA Anderson School of Management. He holds professorial appointments in UCLA's Department of History and its Department of Public Policy. His research uses comparative, historical, and statistical methods to analyse employers, labour market institutions, and the political economy of corporate governance.
Jacoby's first book was Employing Bureaucracy: Managers, Unions, and the Transformation of Work in the Twentieth Century (1985, 2004), which won the George Terry Book Award from the Academy of Management. In 1997, he published Modern Manors: Welfare Capitalism Since the New Deal, which received the Philip Taft Labor History Award. His most recent book is The Embedded Corporation: Corporate Governance and Employment Relations in Japan and the United States (2005) He edited two collections: Masters to Managers: Historical and Comparative Perspectives on Employers (1991) and The Workers of Nations: Industrial Relations in a Global Economy (1995).
His research also has appeared in leading journals in several fields, including economics, history, industrial relations, and law. He is co-editor of Comparative Labor Law & Policy Journal and serves on the editorial boards of scholarly journals in the United States and abroad. In recent years, Jacoby has been a visiting professor at Doshisha University, the London School of Economics and Political Science, the University of Manchester, the University of Tokyo, and Waseda University. Jacoby's Guggenheim project studies the reaction of labour movements to financialisation in several industrialized nations focusing on pension fund activism, regulatory efforts, and corporate governance.
Professor Alain Klarsfeld
Chair of HRM, Toulouse Business School, Toulouse, France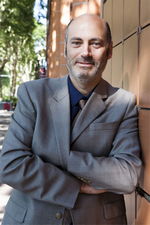 Professor Alain Klarsfeld, PhD specialises in human resources management, comparative management of human resources and diversity with specialisms in gender and diversity, comparative diversity management, managing religion at the workplace, men in gender and diversity research and management of competencies. A publisher of numerous books and journal articles with high quality publishers and journals respectively, Professor Klarsfeld was awarded the best international symposium at Anaheim's annual Academy of Management conference. He was the Head of CSR and HR Department and Coordinator of HRM Specialised Master at Toulouse Business School.His articles have appeared in Relations industrielles — Industrial relations; European Journal of Industrial Relations; International Journal of Human Resource Management. His edited books include the International Handbook on Diversity Management at Work: Country Perspectives on Diversity and Equal Treatment (2 editions), the Research Handbook of International and Comparative Perspectives on Diversity Management both published by Edward Elgar and Religious Diversity in the Workplace published by Cambridge University Press.
Professor Snejina Michailova
Department of Management and International Business, The University of Auckland Business School, New Zealand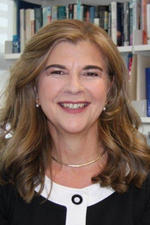 Snejina Michailova, Professor of International Business at The University of Auckland Business School, earned her PhD degree in Organization Studies from Copenhagen Business School, Denmark, in 1997. Snejina's main research areas are International Business, Management, and Knowledge Management and her academic work has appeared in the prime journals of all three disciplines. Her three main current research projects are on Modern slavery, Host country nationals, and Talent management.
Snejina is Co-Editor-in-Chief of Critical Perspectives on International Business, an academic journal that publishes non-mainstream international business research. She is a member of the Editorial Review Board of several journals, including Journal of Management Studies and Global Strategy Journal. She served as Editor Europe for Journal of World Business from 2001 to 2007. She is a member of the Council of Cross-Cultural Competence and Management, a European research organisation headquartered in Vienna. Since January 2018, Snejina is Associate Dean (Research) at The University of Auckland Business School.
Professor Mustafa Özbilgin
Chair in Organisational Behaviour, Brunel Business School, Brunel University, London, UK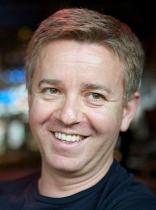 Mustafa F. Özbilgin, PhD is Professor of Organisational Behaviour at Brunel Business School, London. He also holds two international positions: Co-Chaire Management et Diversité at Université Paris Dauphine and Visiting Professor of Management at Koç University in Istanbul. His research focuses on equality, diversity and inclusion at work from comparative and relational perspectives. He has conducted field studies in the UK and internationally and his work is empirically grounded. His research is supported by international as well as national grants. His research has a focus on changing policy and practice in equality and diversity at work. He is an engaged scholar, driven by values of workplace democracy, equality for all, and humanisation of work.
Professor Erica Salvaj
Professor of Strategy & Management, Academic Director of Executive Education, School of Business and Economics, Universidad del Desarrollo, Santiago, Chile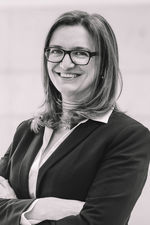 Erica Salvaj, PhD is Professor of General Management and Strategy at Universidad del Desarrollo (UDD), Chile and Visiting Professor at Universidad Torcuato Di Tella, Argentina. Currently, she is a VP and a board member of the Iberoamerican Academy of Management at the School of Business and Economics — UDD, Professor Salvaj is a board member and academic director of Executive Education.
In 2017, she was the Alfred Chandler fellow at Harvard Business School. Her primary fields of research are strategy, leadership, organizational change, social networks, business history and corporate governance, with a special interest in Latin America. Her publications have appeared in leading journals including Global Strategy Journal, Harvard Business Review, Harvard Deusto Business Review, Business History, Enterprise and Society, Business History Review, Corporate Governance: an International Review, Academy of Management Proceedings and IESE Insights among others. She has also received fellowships and research grants from Universidad Carlos III de Madrid, IESE Business School-Universidad de Navarra, Harvard Business School, Comisión Nacional de Investigación Científica y Tecnológica de Chile (CONICYT) and Agencia de Promoción Científica y Tecnológica de Argentina (CONICET).
Professor Sabina Siebert
Professor of Management, Adam Smith School of Business, Glasgow University, Scotland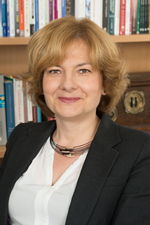 Professor Sabina Siebert, PhD is Professor of Management at the Adam Smith Business School. Her research interests include organizational trust and distrust, organizations and professions, and management in the creative industries. She employs a range of qualitative methodologies including discourse analysis, narrative analysis and organizational ethnography. Recently she has researched an ancient profession – Scottish advocates (a paper based on this study was published in the Academy of Management Journal). Currently as an Academic Fellow of the UK Parliament she is studying the institutional consequences of the proposed move of Parliament to a temporary location. In collaboration with Barbara Czarniawska, she is also researching the careers of secret service agents drawing on spies' biographies.
She has published in the Academy of Management Journal, Organization Studies and Sociology, Work Employment and Society, Human Resource Management Journal and International Journal of Human Resource Management. She has received grants from the British Medical Association; the Scottish Medical Education Research Consortium; the Association for Medical Education in Europe and the British funding body ESRC.
Professor Jawad Syed
Dean and Professor of Organisational Behaviour, Suleman Dawood School of Business, Lahore University of Management Sciences, Lahore, Pakistan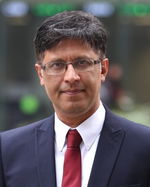 Professor Jawad Syed, PhDis Professor of Organisational Behaviour and Leadership at the Suleman Dawood School of Business (SDSB), Lahore University of Management Sciences (LUMS). His main research interests include international human resource management, diversity management, organisational knowledge, leadership, and business ethics. Professor Syed has edited and authored seven books and written more than 75 journal articles and book chapters, including his articles in Human Relations, British Journal of Management, Business Ethics Quarterly, Human Resource Management Journal, Management Learning, and Gender, Work & Organization. His books include: Human Resource Management: A Global and Critical Perspective (Palgrave Macmillan), The Palgrave Handbook of Knowledge Management (Palgrave Macmillan), Managing Diversity and Inclusion: An International Perspective (Sage), Employee Motivation in Saudi Arabia: An Investigation into the Higher Education Sector (Palgrave Macmillan), Religious Diversity in the Workplace (Cambridge), Managing Gender Diversity in Asia: A Research Companion (Edward Elgar), and Managing Cultural Diversity in Asia: A Research Companion (Edward Elgar).
Professor Syed obtained his PhD in Business from Macquarie University and completed a Postgraduate Certificate in Higher Education at the University of Kent. He is a Programme Co-Chair of European Academy of Management's (EURAM) Gender, Race, and Diversity in Organisations (GRDO) Special Interest Group, Director of the Global Centre for Equality and Human Rights (GCEHR) and coordinator of the South Asian Academy of Management (SAAM).
Professor Abel Valenzuela Jr.
Director Institute for Research on Labor and Employment, UCLA, Los Angeles, USA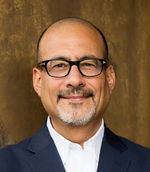 Abel Valenzuela, PhD. is Professor of Chicano Studies and Urban Planning, and Director of UCLA's Institute for Research on Labor and Employment. Additionally, Dr. Valenzuela serves as the Special Advisor to the Chancellor on Immigration Policy and chairs the UCLA Advisory Council on Immigration Policy. He has authored numerous research articles, books, and reports on immigrant settlement, work, and urban poverty. His research on day labor and immigrant labor markets has helped frame national public and policy narratives on immigrant and low-wage workers. He has published numerous articles and technical reports on low-wage workers, including co-editing (with Lawrence Bobo, Melvin Oliver, and Jim Johnson) Prismatic Metropolis: Inequality in Los Angeles published by the Russell Sage Foundation in 2000, Immigration and Crime: Race, Ethnicity, and Violence (with Ramiro Martinez Jr.). He has also published in American Behavioral Scientist, Journal of Ethnic and Migration Studies, Annual Review of Sociology, New England Journal of Public Policy, Working USA: A Journal of Labor and Society, International Journal of Comparative Sociology, and Regional Studies.
Professor Juwei Zhang
Deputy Director General, Institute of Population and Labor Economics, Chinese Academy of Social Sciences, China
Professor Juwei Zhang, PhD is the Director of the Institute of Population and Labour Economics, the Chinese Academy of Social Sciences (CASS). He is an eminent scholar with international standing in the areas oflabour economics, labour migration, ageing and social security in China and has publishedwidely in these areas in English and in Chinese. He is one of the leading authorities sourced by the China Speaker Bureau to comment on China's labour market and economic growth and social issues and the Institute of Population and LaborEconomics (IPLE), is one of the most important research institutions in labour and population economics in China, as evidenced by its publications in leading journals such as The American Economic Review Journal of Comparative Economics, Journal of Development Economics, Journal of Development Studies, and Human Relations.
Professor Zhang was visiting scholar to Centre for Development Studies in India, University of Michigan and Centre for International Economic Policy, Nogoya University of Japan. He has advised the Chinese government including the State Council, the National Commission on Population and Family planning, the Ministry of Labour and Social Security, the National Development and Reform Commission (NDRC) for policy making on economic development and employment, training, labour migration, aging and social security in China. In 2004, he received many academic honours and awards, including the Highest Economic Prize in China, the Eleventh Sun Yefang Economic Prize.
Industry Advisory Committee
Lou Bacchiella
CEO, Metro Assist Limited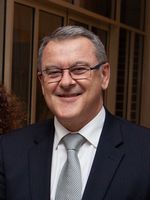 Lou has been involved with Metro Assist since 2007 and has been CEO since 2014. He has over 28 years' experience in the area of multicultural affairs including policy development, program delivery, consulting and management. As CEO of Metro Assist, he has developed the organisation's employment support services to assist newly-arrived migrants and refugees into jobs and career pathways, and assisting them with the recognition of skills and qualifications. Lou holds a Bachelor of Social Science degree and is a member of the Australian Institute of Company Directors.
He is currently Vice President of Co.As.It. (Italian Social Assistance) and has previously served on the Board of Settlement Services International.
Lou is a passionate advocate in recognising the inherent skills, experience and strengths of migrants and refugees and the contribution they make to Australia's economy and development. Lou has a Degree in Social Sciences from the University of NSW.
Craig Carmody
CEO, Port of Newcastle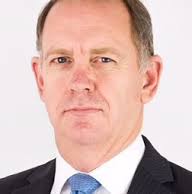 Craig became the new CEO of Port of Newcastle on 1 August 2018, after being Director for Svitzer Australia for nearly 3 years and Head of Strategy and Corporate Affairs for four and a half years. Previously he was Director for the Riverwijs Group and for Poate Consultancy Pty Ltd., where he provided analysis and strategic advice in the fields of infrastructure, transport and logistics.
Craig was the Director of Policy in the Office of the Prime Minister of Australia, Deputy Chief of Staff in the Office of the Minister for Infrastructure and Transport, Senior Policy Advisor for Employment and Workplace Relations on the Office of the Deputy Prime Minister of Australia, and Director, Strategic Policy and Implementation, Building Industry Branch in the Department of Employment and Workplace Relations. Between 1995 and 2005, he was a Lieutenant Colonel in the Australian Army.
Craig has a Masters in Industrial Relations and Employment Relations from Monash University, a Masters in Management Studies (Business Management) from UNSW and an Executive Masters in Public Administration from the Australian and New Zealand School of Government, at the Australian National University (ANU).
Peter Creeden
Principal, MPC International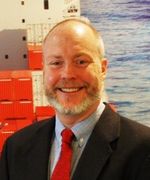 Peter Creeden is a well-respected international supply chain executive with over 25 years of global industry experience. Peter's experience includes 22 years with Hamburg Süd in a variety of international roles leading to senior management. Previously, he was Managing Director — Finance & Operations for Australian and New Zealand/Pacific, Hamburg Süd.
Peter Creeden has been an active supporter of supply chain improvement initiatives. As part of his support for Shipping Australia, he was a member of the Policy Council and the chairman of the Container Technical Steering Group and the NSW State Committees. Peter was also a founding member of the Future Logistics Living Lab. The Living Lab was an industry innovation space that fostered collaborative solutions for the logistics industry. Peter is also an Adjunct Fellow at Macquarie University in the Centre of Work Force Futures.
In 2019, Peter established MPC International Pty Ltd. MPC International is a management advisory company that focuses on IT, transport/supply chain, procurement and general management.
Simon Earle
Former CEO, Maritime Employees Training Limited (METL)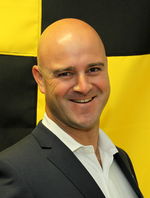 Simon joined METL as Operations Manager in August 2010 and was appointed CEO in June 2012. Prior to this, Simon held senior management roles in large corporate organisations in the insurance, finance and recruitment industries. His substantial skills in human resources, training, and project management have been integral to the development and success of METL.
Simon's professional qualifications include a Bachelor of Education, a Certificate IV in Workplace Training and Assessment, Certificate II in Maritime Operations and an AMSA Certificate of Safety Training.
Lee Kelly
State Director, NSW & ACT — Committee for Economic Development of Australia (CEDA)
Lee Kelly is the head of CEDA's NSW and ACT operations and is responsible for: CEDA's program development and execution; policy and issue analysis; for business strength and growth; and for ensuring members receive the full benefit of CEDA's work.
Lee has over 15 years' experience in the private and not-for-profit sectors within Australia and internationally. She has held senior roles in Europe, Japan, Taiwan and Vietnam for organisations such as Deloitte, Ogilvy & Mather, Freshfields Bruckhaus Deringer and the Institute of Chartered Accountants.
Lee has a BA Communication from the University of Canberra, and is a Graduate of the Australian Institute of Company Directors. Lee was a member of the Australian Advisory Committee for the Global Summit of Women 2018 held in Sydney.
Yasmin King
CEO, SkillsIQ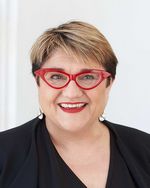 Yasmin is CEO of SkillsIQ, a Skills Service Organisation which develops national vocational standards on behalf of 18 'people-facing' Industry Reference Committees which represent the skills needs of around 50% of the Australian workforce. She has undertaken international consulting work for the governments of Peru, Vietnam and Thailand, and APEC Human Resources Committee.
An experienced negotiator and mediator, she is adjunct to the Australian Graduate School of Management, lecturing in Negotiation and Conflict Resolution. Previous roles include inaugural NSW Small Business Commissioner and Associate Commissioner for the Australian Competition and Consumer Commission with responsibility for small business and Non-Executive Director of Le Cordon Bleu Australia.
Yasmin is currently on the Boards of Micro-X an innovative publicly listed medical device company, Self Employed Australia and a member of Global MBA Advisory Council for Macquarie University.
Yasmin holds a Masters of Business Administration and an Honours degree in Economics. She is a Fellow of the Australian Institute of Company Directors and Fellow Certified Practicing Accountant.
Meagan Lawson
CEO, Council on the Ageing (COTA) NSW

Meagan Lawson joined COTA NSW as CEO in August 2017. For two years prior to her appointment at COTA NSW, Meagan worked at the NSW Department of Family and Community Services where she managed the NSW Ageing Team. In that time, she led the development of the refreshed NSW Ageing Strategy, and began its implementation; she also commissioned the Art of Ageing — a photographic exhibition aiming to challenge perceptions of ageing.
She has worked across all levels of government, including time as a councillor on Hawkesbury City Council, and as an advisor to a Federal Minister. Outside of government, Meagan has spent extensive time in the NGO sector, including as the Manager of Policy and Advocacy at the Cancer Council NSW.
Meagan has wide-ranging experience in public policy, communications, advocacy and campaigns. She is an enthusiastic advocate for social justice, and has worked across a range of issues, including public health, medicine, mental health, ageing and forestry.
At COTA NSW, Meagan is focussed on further strengthening COTA NSW's voice in order to advance the rights, interests and futures of older people in NSW, and to ensure that ageing is a time of possibility, opportunity and influence for all older people.
Dr Angelique Parr
Principal Demographer, NSW Department of Planning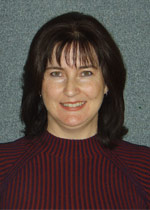 Angelique has been Principal Demographer with the NSW Department of Planning since August 2000.
She has spent her career working as a demographer in the public sectors in both Australia and New Zealand. She has been involved in the development and applied analysis of demographic information, most recently overseeing the development of official population projections for the NSW government. Understanding population dynamics is critical to all spheres of human activity, and is an important skill that business graduates are likely to use throughout their working lives. She was previously on the External Advisory Board of the Department of Marketing and Management in the Faculty of Business and Economics (now Macquarie Business School) at Macquarie University, and has employed numerous demography graduates from Macquarie University.
In 2018, Angelique was awarded her PhD in population geography from the University of Queensland.
Linda Scott, GAICD, JP
President, Local Government NSW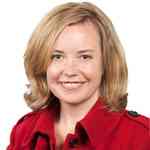 Linda is a City of Sydney Councillor, first elected in 2012 and re-elected in 2016. She is also the elected President of Local Government NSW, the peak organisation that represents the interests of NSW general and special purpose councils. She is currently a Board member of the NSW Environmental Trust, the NSW Public Service Medal Committee and the Australian Local Government Association. She is also an alternate delegate to the Central Sydney Planning Committee.
Linda is a strong advocate for local government and works to ensure councils across NSW are given the tools and support to invest in the areas that matter to their communities. Linda has successfully advocated for significantly increased public funding for libraries, more local government control in planning decisions and a Parliamentary Inquiry into local government electoral funding. She has also successfully fought for City action to create more affordable housing, increased early education and care centres and new skating facilities, the use of historical and indigenous names for City parks and landmarks and the introduction of planning controls to allow high quality street art in Sydney's streets.
Linda is also the Deputy Chair of Labor's Sustainable Communities Committee and a committed advocate for the public good.
She graduated with first class honours in Psychology from The University of New South Wales and is a graduate of the Australian Institute of Company Directors.
Vicki Telfer
NT Commissioner for Public Employment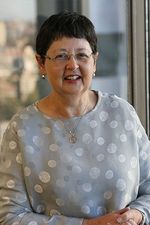 Vicki Telfer has recently taken up the role as Northern Territory Commissioner for Public Employment. Previously she was Deputy Secretary People Strategy Group in the NSW Treasury. Between 2010 and 2019, she led the Industrial Relations (IR) Group as its Executive Director. During the preceding ten years she was at WorkCover, with the last six in the role of General Manager Strategy and Policy over seeing several reform projects.
Vicki has a Master of Public Affairs and Master of Administrative Law and Policy, both from the University of Sydney. She also holds a Bachelor of Science and a Graduate Diploma of Education from the University of New England.