Honorary Members
Honorary Professors
Dr Marcus Bowles
Director and Chair, The Institute for Working Futures Pty. Ltd.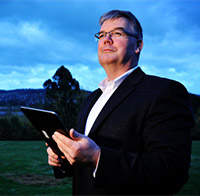 Areas of Expertise:
Technology change and innovation
Capability-based management development, training and assessment
Technology and organisational design
Public sector management and innovation policy systems
Dr Ian Hampson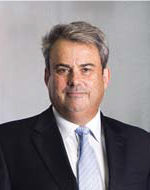 Areas of Expertise:
Politics
Industrial relations
Training policy
Skills recognition
Remuneration and performance management
Professor Elizabeth More AM
National Academic Director, Australian Institute of Management
Professor Elizabeth More is Dean Australian Institute of Management (AIM) School of Business. Her academic qualifications include a BA (Hons) (UNSW), GradDipMgt (Central Queensland), MComLaw (Deakin), and a PhD (UNSW).
Professor More is a past president of the Australian and New Zealand Academy of Management, and of the Australian Communication Association. She also has extensive experience in consulting to both private and public sector organisations, has worked in executive education, and has been called upon for expert media comment on issues related to management practice and education.
Before becoming a university academic, she worked as a classical ballet dancer in theatre, television and the advertising industry. She won the the former Scully-Borovansky scholarship to the Royal Ballet and in England was winner of the Silver Medal in the Genee Ballet competitions.

Her academic career spans the key roles of Deputy Vice-Chancellor at Macquarie and Canberra universities; Director of the Macquarie University Graduate School of Management (MGSM), and Managing Director of MGSM Pty Ltd; Chair of Academic Senate at Macquarie University; Foundation Executive Dean of the Faculty of Business at the Australian Catholic University (ACU); Professor of Management and MBA and Research Director at the MGSM; and Academic Director of Macquarie University's City Campus.
Professor More's impressive academic achievements were acknowledged in the Queen's Birthday 2005 Honours List, when she received the award of Member of the Order of Australia (AM) for service to education, particularly in the fields of communication, management and organisational change. She is currently the Chair of Flourish Australia (previously Richmond PRA), NSW Councillor of the Australian Institute of Company Directors, Chair of Ausdance NSW and a board member of Shaun Parker & Co Dance Company.
Dr John Toohey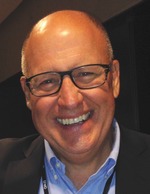 Areas of Expertise:
Business and managerial psychology
Neuroscience and decision making
Psychopathology at work
Work Stress
WHS&R policy and governance
Honorary Adjunct Fellows
Craig Carmody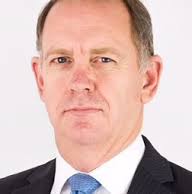 Craig became the new CEO of Port of Newcastle on 1 August 2018, after being Director for Svitzer Australia for nearly 3 years and Head of Strategy and Corporate Affairs for four and a half years. Previously he was Director for the Riverwijs Group and for Poate Consultancy Pty Ltd., where he provided analysis and strategic advice in the fields of infrastructure, transport and logistics.
Craig was the Director of Policy in the Office of the Prime Minister of Australia, Deputy Chief of Staff in the Office of the Minister for Infrastructure and Transport, Senior Policy Advisor for Employment and Workplace Relations on the Office of the Deputy Prime Minister of Australia, and Director, Strategic Policy and Implementation, Building Industry Branch in the Department of Employment and Workplace Relations. Between 1995 and 2005, he was a Lieutenant Colonel in the Australian Army.
Craig has a Masters in Industrial Relations and Employment Relations from Monash University, a Masters in Management Studies (Business Management) from UNSW and an Executive Masters in Public Administration from the Australian and New Zealand School of Government, at the Australian National University (ANU).
Peter Creeden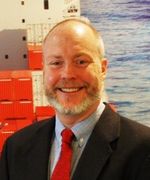 Peter Creeden is a well-respected international supply chain executive with over 25 years of global industry experience. Peter's experience includes 22 years with Hamburg Süd in a variety of international roles leading to senior management. His most recent role for Hamburg Süd was Managing Director — Finance & Operations for Australian and New Zealand/Pacific.
Peter Creeden has been an active supporter of supply chain improvement initiatives. As part of his support for Shipping Australia, he was a member of the Policy Council and the chairman of the Container Technical Steering Group and the NSW State Committees. Peter was also a founding member of the Future Logistics Living Lab. The Living Lab was an industry innovation space that fostered collaborative solutions for the logistics industry. Peter is also an Adjunct Fellow at Macquarie University in the Centre of Work Force Futures.
In 2019, Peter established MPC International Pty Ltd. MPC International is a management advisory company that focuses on IT, transport/supply chain, procurement and general management.
Dr Frances Flanagan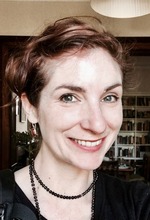 Areas of Expertise:
Service work
Women and work
Care work
The gig economy and impact of technology on work
Precarious, insecure and informal work
Dr Glen Powell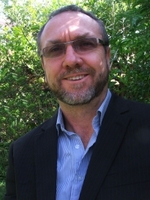 Areas of Expertise:
Organisational leadership capacity
Building human, cultural, and social capital
Diversity, identity, and inclusion
Dr David Rosenbaum FCPA GAICD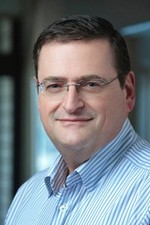 Areas of Expertise:
Relationship between gender and change management amongst non-profit leaders and managers
Leadership and ethical behaviour and the impact on organisational performance
The application of Action Learning in support of leadership and management development
The Hon. Graham West