Associate Members at External Organisations
Lucy Alderton
Workplace Programs Coordinator, TAFE NSW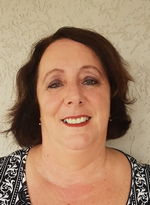 Lucy Alderton is the Workplace Programs Coordinator with the Adult Migrant English Program (AMEP) at TAFE NSW. She has been working for TAFE NSW for over 30 years as a teacher of Business Administration and Information Technology. For the last 7 years Lucy has been working with the AMEP in the role of Business Coordinator. Since 2017 she has been implementing a program called the Settlement Language Pathways to Employment and Training (SLPET). Lucy is always on the lookout for employers who can provide work experience opportunities for students in the SLPET program.
Jane Anderson
Multicultural Engagement, Customer & Stakeholder Relations, TAFE NSW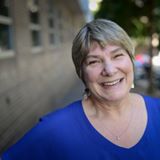 Jane has over fifteen years' experience working in adult education and training specialising in the multicultural and international fields, and is currently responsible for multicultural engagement in TAFE NSW Sydney Region. She is passionate about the role training plays in enhancing individuals', families' and communities' social and economic well-being.
Prior to working in adult learning, Jane worked as an interpreter/translator and speaks French, as well as some Spanish and basic beginner Bahasa Indonesian. She has worked in diverse organisations including manufacturing, gas, retail and international human resources as well as the diplomatic service in San Francisco and the European Union in Brussels. Jane has lived in Algeria, Australia, Belgium, Canada, France, UK and USA; in 2016, she took a sabbatical working as a volunteer in Papua New Guinea, Sri Lanka and Indonesia. Her key interest is intercultural communication and she has provided briefings for inbound and outbound expatriates, wrote the inaugural cross-cultural communication learning program for the Olympic and Paralympic Games, and has provided training services for a total of four Games' workforces. In 2018, she co-designed an online professional development program Cultural Diversity & Inclusion for 17,500 TAFE NSW staff.
Jane is completing a Masters International Relations (UNSW) in 2018 and holds a Bachelor (Honours) and Master of Education, Adult Education (UTS).
Dr Sunil Badami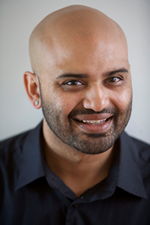 Dr Sunil Badami is a writer, broadcaster and academic. He has worked across a range of industries and roles, including in media and academia, consultancy and strategy, branding and advertising, for corporate, government and non-government organisations. He has written for nearly every major Australian media outlet, including The Sydney Morning Herald, The Australian, The Monthly, The Guardian (and more), and devised, produced and hosted his own national radio show on ABC Radio, where he continues to appear regularly.
In addition to teaching at the University of Technology, Sydney, Sunil recently researched and wrote far-reaching White Papers on the Future of Education and the Future of Work for a major technology company, drawing on current research and thinking from some of Australia's foremost policy makers, educators, business leaders and commentators to offer innovative ideas for possible solutions to the uncertainties of what he calls 'the Disruption Revolution'.
He is a former Chair of the NSW Premier's Literary Awards, a member of the Asia-Pacific Screen Academy, a mentor for the Australian Society of Authors, on the UTS School of Communications Industry Advisory Board, and works with a number of newcomer welfare organisations, especially Settlement Services International.
Sunil is currently employed by the Centre for Workforce Futures on research to support the aims of the Ages Services Industry being funded by SkillsIQ.
Sunil is passionate about diversity, autonomy and humanity in our places of learning and working, and ways to improve the fundamental issues of culture, inclusion and distribution that need to be addressed before technology amplifies and disrupts existing hegemonies and economies.
National Tertiary Education Union (NTEU) (on leave from Department of Management, Macquarie Business School)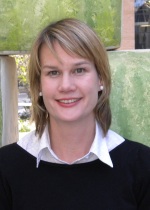 Areas of Expertise:
Decline in traditional misbehaviour like strikes, more individual responses like taking time off etc.
How employees are affected by office space. Open plan, visual surveillance
Developing trends around future of work — what work will look like in the future
Juliet Bourke
Partner — Human Capital — Deloitte Consulting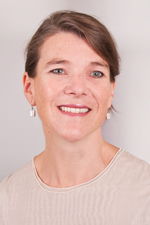 Juliet Bourke is a partner in Human Capital Deloitte. She leads the Diversity & Inclusion practice, advising global clients on leadership and inclusive cultures, as well as the Future of Work. She sits on a number of advisory boards, has authored numerous publications (including Which Two Heads are Better than One?) and is currently undertaking her PhD.
Christine Broad
Principal Consultant, Hudson Recruiting NSW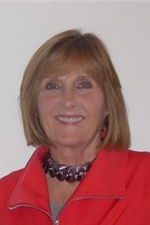 Christine holds a senior consulting and client relationship management role following previous extensive experience consulting, career coaching and managing HR Research projects. In her current role, Christine oversees the management of large client accounts, steers development and project management of tailored Leadership Development and Career Transition Programs and Assessment for Selection Projects as well as facilitating business development. Christine's speciality is government; she has extensive experience in working with Public Sector organisations and through her years of experience in human resource and management consulting she has focused on providing best practice advice coupled with cost effective solutions and highly professional and timely project delivery.
Christine works closely with the NSW Public Sector in particular. Since inception of the NSW Public Service Commission, Hudson represented by Christine, has partnered with the sector to deliver a range of programs across leadership development and graduate and specialist role bulk recruitment and selection projects and always ensuring alignment with the Government Sector Employment Act of 2013 and the related extensive recruitment reforms.
Christine is widely recognised across government organisations as a genuine consultant who builds strong relationships to understand the unique challenges of individual organisations and as a HR Professional who partners with clients to devise workable solutions whilst respecting departmental budget restrictions; she uses her intelligent and pragmatic approach to convert theoretical Talent Management solutions into real and relevant answers to the client challenge in order to ultimately facilitate employee engagement and improve performance.
Zoe de Saram
Executive Advisor, Public Sector Practice Northpoint Consulting Group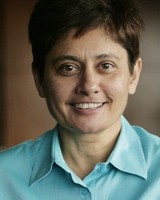 Zoe is a highly respected professional with considerable experience in the design and execution of strategy, policy and service delivery. She excels at leading major change programs and re-engineering organisations, ensuring optimised performance and efficiency and increased staff, customer and stakeholder engagement. Since September 2019 she has been with The North Point Consulting Group, a boutique firm specialising in designing and executing strategy, digitally enabled business models and business transformation.
Previously, between July 2017 and March 2019, Zoe was Deputy Secretary — Skills and Economic Policy of the NSW Department of Industry, responsible for stimulating economic growth in NSW by creating the supply of skilled workers and the demand for new jobs. Prior to this role, Zoe was Executive Director — Justice and Community Safety (Feb 2017–Jun 2017), Executive Director Ministerial and Correspondence Services (Oct 2012–Jan 2017), and Executive Director — Ministerial and Correspondence Services and Corporate & Operational Services (Jun 2016–Nov 2016) in the NSW Department of Premier & Cabinet. During this time, she shaped and advised on strategic policy and programs in the following portfolio areas: Attorney Generals, Justice, Police and Emergency Management, Counter Terrorism, Countering Violent Extremism and Refugee Resettlement; she led the implementation of key government priorities and brokered whole of government outcomes and delivered programs, policy, systems, business processes and logistical support services for the Premier and Ministers in the execution of their executive functions, as well as to the Leader of the Opposition and Former Office Holders. From Dec 2008–Oct 2012, she was Executive Director — Policy, Economics and Governance, Executive Director — Departmental Performance Management and Communications and Acting Director — Climate Change, Air and Noise with the NSW Office of Environment & Heritage. Earlier she worked in the NSW Department of Premier and Cabinet, the NSW Cabinet Office, the NSW Department of Agriculture and as a policy officer for CSIRO. She was also a member of the Board of the NSW State Records and Archives (Apr 2008 and Dec 2013) and Deputy Chair (Jul 2012–Dec 2013). She was also a member of the NSW Skills Board (July 2017 to March 2019).
Zoe has a degree in Agricultural Economics from the University of Sydney. She was awarded a Public Service Medal in the Queen's Birthday Honours, in June 2017.
Joseph Ferrer
Manager — Business Development — Settlement Services International Ltd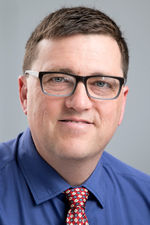 Joseph has worked in the not-for-profit and Government sectors for over 30 years. He has extensive experience in working with migrants and refugees, in particular, children and youth at risk. In his current role he has been instrumental in establishing a broad range of specialist employment programs, and ensuring mainstream programs are adapted to better meet the needs of migrant and refugees. He has held senior management roles in specialist and generalist NGOs, including the Liverpool Migrant Resource Centre and Fairfield Community Resource Centre. In the NSW public service, he has held senior positions including Director Partnerships and Planning with the Department of Family and Community Services. He is a former member of the NSW Council for Social Services, the Westmead Hospital Ethnic Consumer Council and NSW Ministerial Roundtable on Workforce Diversity. He is the former chair of the Migrant Employment Taskforce. He has postgraduate qualifications in conflict resolution and sociology, and is an accredited mediator.
Robyn Fortescue
Assistant State Secretary, Australian Manufacturing Workers Union (AMWU)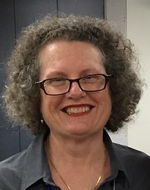 Ms Robyn Fortescue is Assistant State Secretary, the Australian Manufacturing Workers Union (AMWU) or more fully, the Automotive, Food, Metals, Engineering, Printing and Kindred Industries Union.
Robyn started in the union movement as an organiser at Public Service Association in 1987; in 1990, she became an organiser with the Association of Drafting, Supervisory, and Technical Employees. Following the amalgamation of that union with the Amalgamated Metalworkers Union, Robyn became the NSW Secretary of the NSW Technical, Supervisory and Administration division of the union. In 2015, Robyn was elected as Assistant NSW Secretary of the Manufacturing Division of the AMWU. Robyn sits on the Executive of Unions NSW. She is a member of the Building and Construction Industry Long Service Payments Committee and of the Union Pride Executive.
Robyn is involved in a number of community organisations, including as Chair of the B Miles Foundation which provides support for homeless women with mental illness. She was the Secretary of the Burma Campaign Australia for 2007–2014. She is a Justice of the Peace in NSW.
Josie Gibson
Director, The Catalyst Network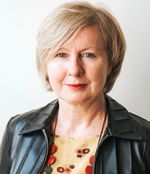 Josie Gibson operates The Catalyst Network, a community of people who apply breakthrough thinking to complex business and community issues. She also coaches executives and advises on major projects.
After nearly 20 years in journalism, Josie developed broad business experience in large and niche, family-owned businesses in different industries and geographies. She established and helped build highly successful businesses for chief financial officers, HR directors and senior women in global subsidiaries, and co-founded the innovation start-up wheretofromhere? (now Openfield) in 2013, exiting in 2015.
Josie has worked in executive development and higher education and co-created Australia's first leadership index while at Mt Eliza Business School. As well as pro bono mentoring of creative entrepreneurs, she contributes to transformation initiatives, public dialogue and change efforts at a community, industry and international level.
A specialist in human networks, Josie has a Bachelor of Arts in foreign languages from Monash University. She is currently focused on the changing nature of work and the impacts on individuals, communities and institutions.
The Hon. Jonathan Marc Hamberger PSM
Fair Work Commission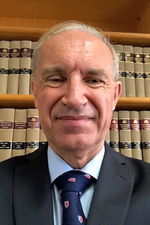 Jonathan Hamberger has been a Senior Deputy President of the Fair Work Commission (and its predecessors) since 2004.
Prior to his appointment to the Commission, he spent over 20 years working as a policy adviser to Federal and State governments and as a senior public sector manager.
He has an MA from Oxford University in Philosophy, Politics and Economics.
He has a PhD from Macquarie University for his research into workplace dispute resolution in Australia.
Meighan Heard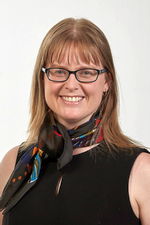 Meighan is an experienced executive and governance and legal professional. She has held senior positions with a number of organisations in the construction, engineering, aged care and social services sectors. She has extensive experience in the areas of governance, legal, contracts, procurement and risk management and is employed by BaptistCare NSW & ACT.
Meighan has qualifications in Law (Honours), Business and Governance, and is currently completing an MBA at the Macquarie Business School. She is a member of the Law Society of NSW, the Governance Institute of Australia and the Australian Institute of Company Directors.
Meighan has a particular interest in ethical procurement practices and the elimination of modern slavery from supply chains. She is currently conducting a research project into ethical procurement in the aged care industry.
Viken Kortian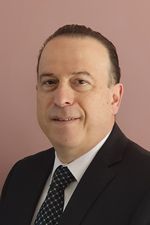 Viken manages a boutique consulting firm that specializes in Strategy, Governance, and Execution. Focus has been on organisational transformation, operations productivity and effectiveness improvement, and organisational capability development. More recently he has provided consulting support for digital transformation, Artificial Intelligence and Machine Learning. Clients have included: Service New South Wales, Pacific National and Vodafone, among others.
Viken is an experienced problem solver who has helped organisations recover from poor business performance. His many years of international experience in operations, management, strategy, marketing and business development allow him to address problems with a big picture focus. He believes that in a successful organisation, people do the right things the right way. He has an extensive track record of delivering results in difficult situations.
An experienced senior executive and consultant who can think on his feet, Vik has a balance of intuitive and analytical skills, articulate and energetic working style which complements the big picture vision positioning companies and organisations for future prosperity and continued growth.
Hana Krskova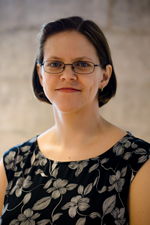 Since moving to Australia in late 1999, Hana has worked in senior finance, company secretary and leadership roles in complex environments across manufacturing & engineering, media, higher education, ICT, tourism, airline industries as well as in the Not-For-Profit sector. Hana is a Certified Practicing Accountant and holds a Graduate Diploma in Applied Corporate Governance, an MBA, a Master of Research and completed her doctoral thesis — titled 'Discipline in the University Context: Measurement and Associations with Competitiveness and Productivity' — at Macquarie Business School, Sydney, Australia. During her professional tenure at Macquarie University, she was highly commended in the Vice-Chancellor's Excellence Awards for Professional Staff in the category 'Collaboration and Connection' between academic and professional staff. She was also elected onto the Macquarie University Council. Hana is passionate about lifelong learning, continuous improvement, staff development and bringing out the best in all employees. As a consultant at With Focus Consulting, she has worked with her clients to increase work process efficiency and profitability and break down cross-departmental silos. Her research interests include human capital, skills (in particular, discipline), competitiveness, work readiness and workforce productivity.
Robert L. Lattimer
Managing Partner, The Lattimer Group, Inc. (TLG)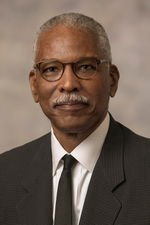 Robert L. Lattimer is the Managing Partner of The Lattimer Group, Inc. (TLG), a strategy advisory firm. Robert's areas of expertise include:
Conducting applied diversity research
Addressing workforce diversity issues and diversity within the global society
Public policy formation.
Previously Robert was working at the direction of the Vice President of the United States, the Deputy President of the Republic of South Africa, and the leadership of Towers Perrin. Robert was assigned to lead the transformation and reconstruction of the South African public service, a period covering 1996–1998. Robert continued to work with the President of the Republic of South Africa and Executive Chairman, Maxwell Tamsanqua Maisela from 1998–2005. Robert conceived and directed diversity applied research that affirmed diversity in higher education as US nation's law, by 5 of the 9 justices of the Court.
In 2008, Robert was appointed a Senior Lecturer at the Edward J. Bloustein School of Planning and Public Policy, Rutgers, The State University of New Jersey, where he taught master level public policy courses. At the John J. Heldrich Center for Workforce Development, currently, he is the Non-Resident Scholar for Diversity Studies; previously, he served as the Senior Fellow for Diversity Studies. Robert is the published author of several articles and book chapters; he also developed and conducted the annual symposia, The State of Workforce Diversity at Rutgers University from 2008–2017. In March 2014, Robert was made an Honorary Visiting Professor at Macquarie University with the Centre for Workforce Futures.
Dr Anne Diana Lessle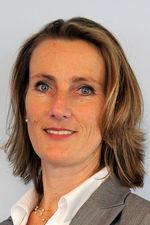 By developing her professional career from engineering to executive management, Anne is able to translate strategic goals into operational results. She is confident in interacting with senior-level leaders to build and gain buy-in for global initiatives. Her extended language skills and the experience of having lived and worked in several countries around the world enable her to effectively support global organisations.
Anne's goal is to support organisations in recognising opportunities and possibilities for its employees during organisational transformations. Whether in the private or the public sector, Anne has a focus on cultural change by enabling stakeholders on all levels to understand the past, drive the present, and envision the future. Her purpose is the alignment of strategy with operational goals. Recent projects included facilitating start-ups and turn-around situations as well as cultural change in a merger. Furthermore, Anne supported the Talent Development Unit (TDU) at the United Nations Development Programme (UNDP) to design career management programmes for country officers and women. Currently, her focus is on research projects in international management and global mobility.
Anne is a member of the Society for Industrial and Organisational Psychology (SIOP) and has presented her research at international conferences. As a co-director for communications, Anne is engaged at the non-for-profit organisation Families in Global Transition (FIGT) which is an award-winning provider of social and emotional family support in the field of global mobility.
Aaron McEwan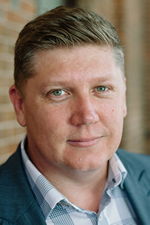 As VP of Research & Advisory for Gartner's HR Practice, Aaron McEwan helps senior leaders execute critical business objectives through the application of evidence-based HR and talent management practices. A behavioural scientist and coaching psychologist, Aaron believes that great ideas, backed by rigorous science, have the power to unlock the potential of individuals, organisations and the world.
Recently named a Top 100 Global HR Influencer, Aaron has more than 20 years' experience in talent management and HR consulting and has been coaching executives for 15 years. He appreciates how essential talent is to organisational performance and growth, and works with senior executives to evolve their HR strategies and innovate their talent practices by harnessing data and insights derived from the world's leading companies. He is dedicated to optimising the performance of executives and unlocking the potential of their greatest assets, their people.
Previously, Aaron held a variety of leadership and senior consulting positions at Human Capital firms including the OPIC Group, Hudson and Lee Hecht Harrison. He holds a Master of Science in Coaching Psychology from Sydney University and Bachelor of Behavioural Science and Graduate Diploma in Psychology from Griffith University.
Alongside his current role, Aaron serves on the national committee for the Australian Psychological Society's Interest Group in Coaching Psychology and was a founding member of the Queensland chapter. He is an advisor to several HR tech start-ups and lectures at Sydney Business School's Master of Workplace Coaching program. He is an Honorary Fellow at Wollongong University, and has guest lectured at UNSW Sydney, University of Queensland, Griffith University and the Australian College of Applied Psychology.
Aaron's passion for great ideas and performance is not limited to the corporate world. Many years spent song writing and performing original music have taught him that humility, honesty and human connection sit at the heart of great performance.
Elfa Moraitakis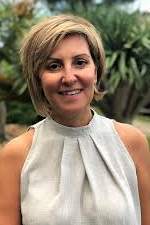 Elfa Moraitakis is the CEO of SydWest Multicultural Services, SydWest, a leading organisation for all cultural diversity issues responding to community needs and opportunities that offers flexible and integrated service models across the life course of refugees and migrants, supporting the self-determination and empowerment of our diverse communities. It is located in Sydney suburbs of Blacktown, Mt Druitt, Penrith and Rouse Hill and provides quality services and programs to people of all ages and backgrounds.
Elfa is also a board member of Settlement Services International and its associated entities including Access QLD. She has been involved in the community sector for the past 25 years and has an extensive background in developing services for linguistically disadvantaged communities, with a focus on engaging community and stakeholder participation. She has a strong track record in strategic direction and innovation, problem solving and strong leadership skills that support high performance teams.
Elfa has a degree in Sociology and Modern Greek (Honours) from the University of NSW and an Associate Diploma of Applied Management by the AIM. Elfa is passionate about her Greek heritage and is the Treasurer of the Board of the Hellenic Institute of Language and Culture. She also sits on a number of Advisory Committees across the sector.
David Owens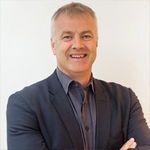 David Owens is the Managing Director and a founder of the HR Partners brand, subsequently acquired by Randstad. David is based in Sydney and draws upon 25 years of recruitment industry experience across Australia and the UK. He is actively involved in recruitment activities and plays a substantial role in supporting senior search assignments.
David was on Macquarie University Faculty of Business at Department of Marketing and Management External Advisory Board, 2012–2014. David is an integral member of the Randstad Leadership Team, playing a key role in leading and shaping the business. He manages the visibility of HR Partners in the Professional Services sector, where HR Partners has a major focus.
Esta Paschalidis-Chilas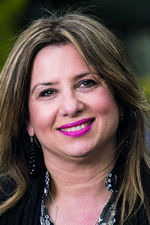 Esta Paschalidis-Chilas is a Social Worker with nearly 30 years experience in not for profits and government with a focus on social services delivery and management. She has a keen passion for social justice, equity and innovative responses that advance the life outcomes of all people. Her particular areas of interest include: social policy analysis, public affairs, government relations, sound governance and executive level leadership. She is an Executive Coach, a former Councillor on Canterbury City Council and the former CEO of Metro assist — leading not for profit in Sydney. She is a founding member of Settlement Services International (SSI) and currently holds the position of Government and Member Relations with SSI. Esta comes to the Centre with a focus in advancing its interests across sectors and with long established relationships in the settlement and multicultural sectors and across government.
Dr. Fabiola Barba Ponce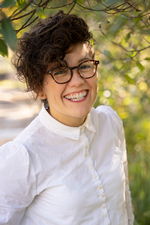 Fabiola Barba Ponce is the founder & managing director of 'The FABOrgs', a boutique consultancy focussed on streamlining productivity, accelerating innovation, & growing collaboration for private & public sector organisations. With offices in Melbourne and Sydney, Dr Fabiola draws upon 15 years of experience on behavioural transformation, change adoption and diversity management across Australia, the USA and Latin America.
Dr. Fabiola holds a B.A. Psych (Honours), a Masters in Management and Social Development, and a PhD in Organisational Psychology. She is a Research Fellow for the Centre for Financial Risk and the Optus Macquarie University Cyber Security hub. Her research interest and practice are around: psychological adjustment to change; skilled migrants and workforce engagement; productivity and sense of belonging; cross-cultural leadership and humans transitioning into the automation age.
She regularly facilitates workshops on human behavior principles to influence positive change, Global Leadership and cross-cultural understanding. Her strong beliefs on harnessing diversity and collaborative work culture has positioned her in global platforms such as TEDx, and national broadcasting SBS, graduation ceremonies.
Alison Rahill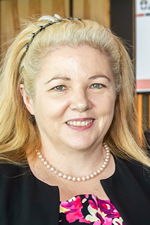 Alison is a labour rights specialist adept at identifying and assisting vulnerable migrant workers, victims of civil offences such as wage theft and the criminal offences of modern slavery including forced labour, debt bondage, deceptive recruitment, domestic servitude and human trafficking. She is the Executive Officer of the Catholic Archdiocese of Sydney's Anti-Slavery Taskforce working to implement a modern slavery risk management program for Catholic entities, namely the 45 participants of the Australian Catholic Anti-Slavery Network (ACAN) reporting under the Modern Slavery Act 2018 across a range of sectors including finance, universities, health and aged care and schools. Alison is also driving a Catholic remedy pathway, called Domus 8.7, to support people who may have experienced modern slavery and to assist businesses with any concerns about situations of extreme labour exploitation in their operations. Domus 8.7 is building capacity of existing service providers to support survivors of slavery-like practices.
Before commencing with the Sydney Archdiocese, Alison was National Network Coordinator for the Salvation Army's Freedom Partnership to End Modern Slavery, and played an active role in successful advocacy for Australia's landmark Modern Slavery legislation. For 12 months Alison worked across regional areas building capacity of vulnerable communities in 'slavery hotspots' to resulting in multiple referrals to the Australian law enforcement.
Alison spent 16 years in the trade union movement organising workers in a wide range of sectors from airports and cargo terminals to abattoirs. Alison has represented workers in the prosecution of civil cases against employers for underpayment of wages and a myriad of workplace disputes from WHS to outsourcing and sub-contracting (see article on migrant worker exploitation in Australia).
Dr Kim Schofield FCPHR
General Manager, HR Standards and Practice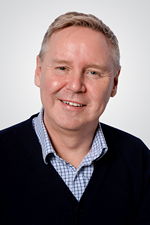 Kim has extensive experience in Human Resource Management and capability development gained through his accumulated 25 years of service in the UK Health Service, UK Local Government, UK Private Sector and the WA State Government for the past 14 years.
Kim is currently leading the Australian HR Institute's HR Certification strategy. He also facilitates a range of customised, public and qualification programs in Australia and international in both public and private sector organisations for AHRI on HR and management topics.
Kim's consultancy experience includes the provision of specialist advice to organisations experiencing human resource issues, in addition to learning and development solutions. His last position was as Deputy Commissioner with the WA Public Sector Commission. Kim has held a number of senior Human Resource Management roles where he has managed large HR functions and provided strategic human resource management to CEOs in public and private sector organisations.
Kim has a passion for the development of capability within organisations. He has been instrumental in the development of a number of capability frameworks and programs for human resource practitioners and policy practitioners. He has a keen interest in the development of human resource practitioners and delivers courses in strategic human resource management at Curtin University.
Michelle Zhao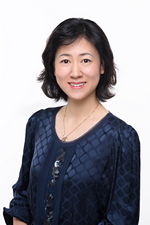 Dr Michelle Zhao holds a BA in Science, a Masters in Maritime Law from Dalian Maritime University, and a PhD in International trade from Wuhan University. She has over ten years' teaching experience as a lecturer, and has held senior project and management roles in Shenzhen University.
Her research interest and practice are around:
Industrial structure and economic growth
International transportation and Maritime Law
Chinese culture
Currently, her focus is on research in the integration of Australian and Chinese business culture.