Centre Staff
Centre Staff
Postdoctoral Fellow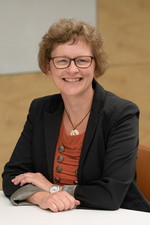 Catherine Bishop is a 2019 ARC DECRA Fellow at the Centre for Workforce Futures at Macquarie University. She received her PhD from the Australian National University in 2012, and is the author of Minding Her Own Business: Colonial Businesswomen in Sydney (NewSouth, 2015), which won the 2016 Ashurst Business Literature Prize. She has worked in several universities, most recently as a Kathleen Fitzpatrick Junior Research Fellow with the University of Sydney's ARC Laureate Research Program in International History, and has published widely on the history of gender and business. She received a New Zealand History Trust Award in 2016 to research her second monograph Women Mean Business: Enterprise in Colonial New Zealand, to bepublished in 2019 by Otago University Press.
Her postdoctoral research project investigates the history of women running small businesses in Australia since 1880. She is also co-editing a collection about nineteenth century global female entrepreneurship (Palgrave Macmillan, 2020) and will be a Visiting Fellow at Northumbria University in the UK in 2019. Her other research interests include the biography of an Australian female missionary, for which she was the 2016 State Library of New South Wales Religious History Fellow, and the history of two Cold War World Youth Forums in the USA and the UK.
Lynne Cousins
Research Grant Project Manager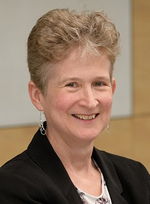 Lynne has been servicing research centres at Macquarie University for more than 6 years and is experienced in optimising outcomes for all stakeholders. She has a BSc (Hons, UNSW) and an MBA (UTS) along with 10 years' industry experience, as well as experience in Research Services at the University.
Postdoctoral Fellow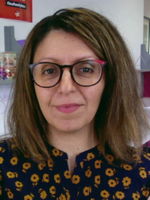 Dr Nour Nicole Dados was awarded her PhD from the University of Technology Sydney (2011). She has worked as a researcher at the University of Sydney, the University of Technology Sydney and in the union sector. Her work examines the institutional and social contexts in which neoliberalism produces experiences of precarity. She is currently working on a project about the impact of labour insecurity on knowledge production and knowledge workers in insecure employment. Her research crosses critical social science and social history and makes use of archival, textual and empirical methods to study the embodied and structural dimensions of precarity in institutions and society.
ARC DP Postdoctoral Fellow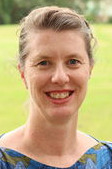 Marika Franklin is a 2019 ARC DP Postdoctoral Fellow at the Centre for Workforce Futures at Macquarie University. She received her PhD from La Trobe University (2019). She has worked as a qualitative researcher in several universities, most recently as a Research Associate within the Centre for Social Research in Health at UNSW Sydney, and Research Associate and Casual Academic in the Faculty of Health Sciences, University of Sydney. Her work examines the intersection between sociology and health, particularly how social interactions and social context enable people to live well with chronic conditions. As an early career researcher, Marika has published on self-management support for people with chronic conditions in Social Science and Medicine, Qualitative Health Research and Health: An Interdisciplinary Journal for the Social Study of Health, Illness and Medicine.
Marika is currently working on an ARC DP project examining the deterioration of health and well-being in migrant communities in Australia over time. By consolidating and analysing a wide range of quantitative data and conducting qualitative fieldwork among nine migrant groups in Australia, the project aims to produce new estimates of healthy life expectancy and investigate how social capital sustains health throughout the ageing process. The results can inform public policies for positive health outcomes and better allocation of resources and services for migrants.
Jason Antony
Project Officer
Jason Antony has worked with the Industrial Relations Research Centre at UNSW since 2005, where he assists with editing the Centre's Journal, The Economic and Labour Relations Review and also works as an administrator. He joined the Centre for Workforce Futures in mid-2017, and helps manage the Centre's website as well as its day-to-day activities.