News and events
Seminars and Events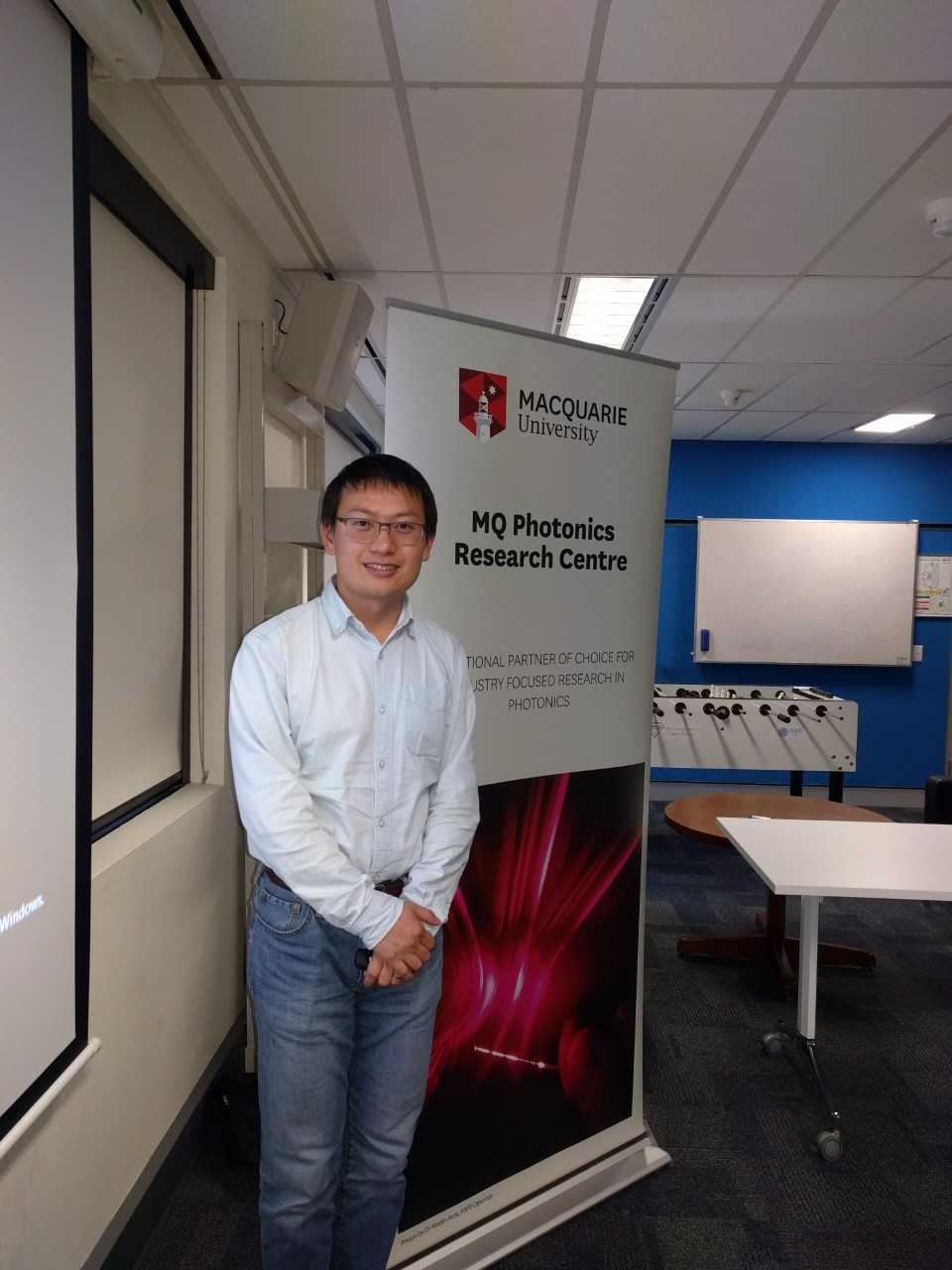 Dr Haoran Ren of Ludwig Maximilians University gave a great talk on Orbital Angular Momentum Holographic data storage in the MQ Photonics Seminar Series. He explained how different modes of "twisted light" can be created and used to read out different superimposed stored images, enabling security coding of images as well.
---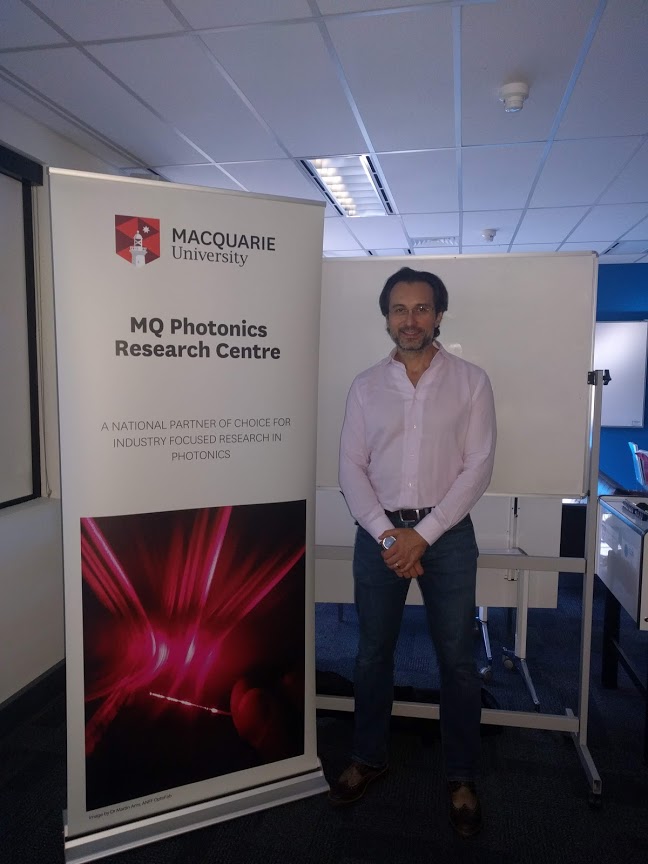 A/Prof Stefano Palomba visited MQ photonics to share his research on optimising nonlinearity and lasing in plasmonic waveguides with us.
---

---

---

---
---
---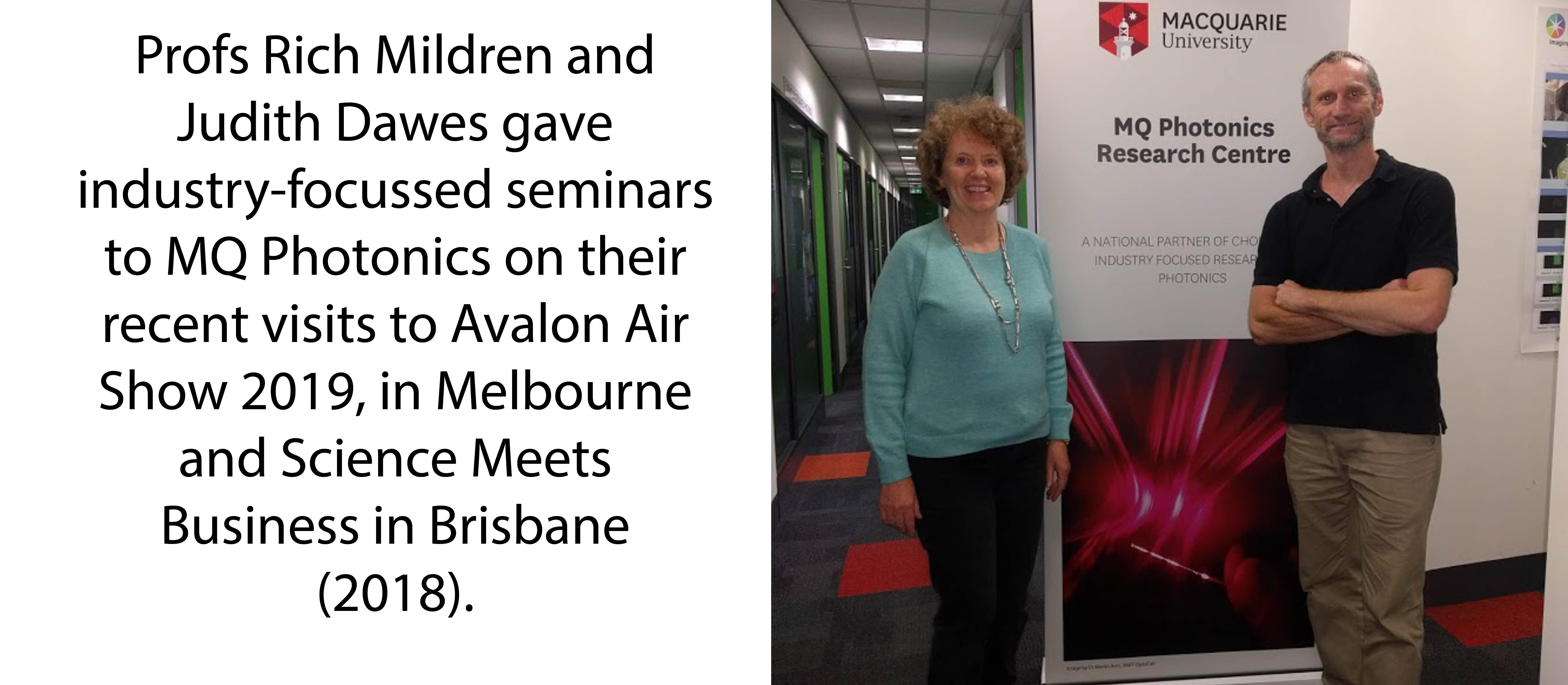 ---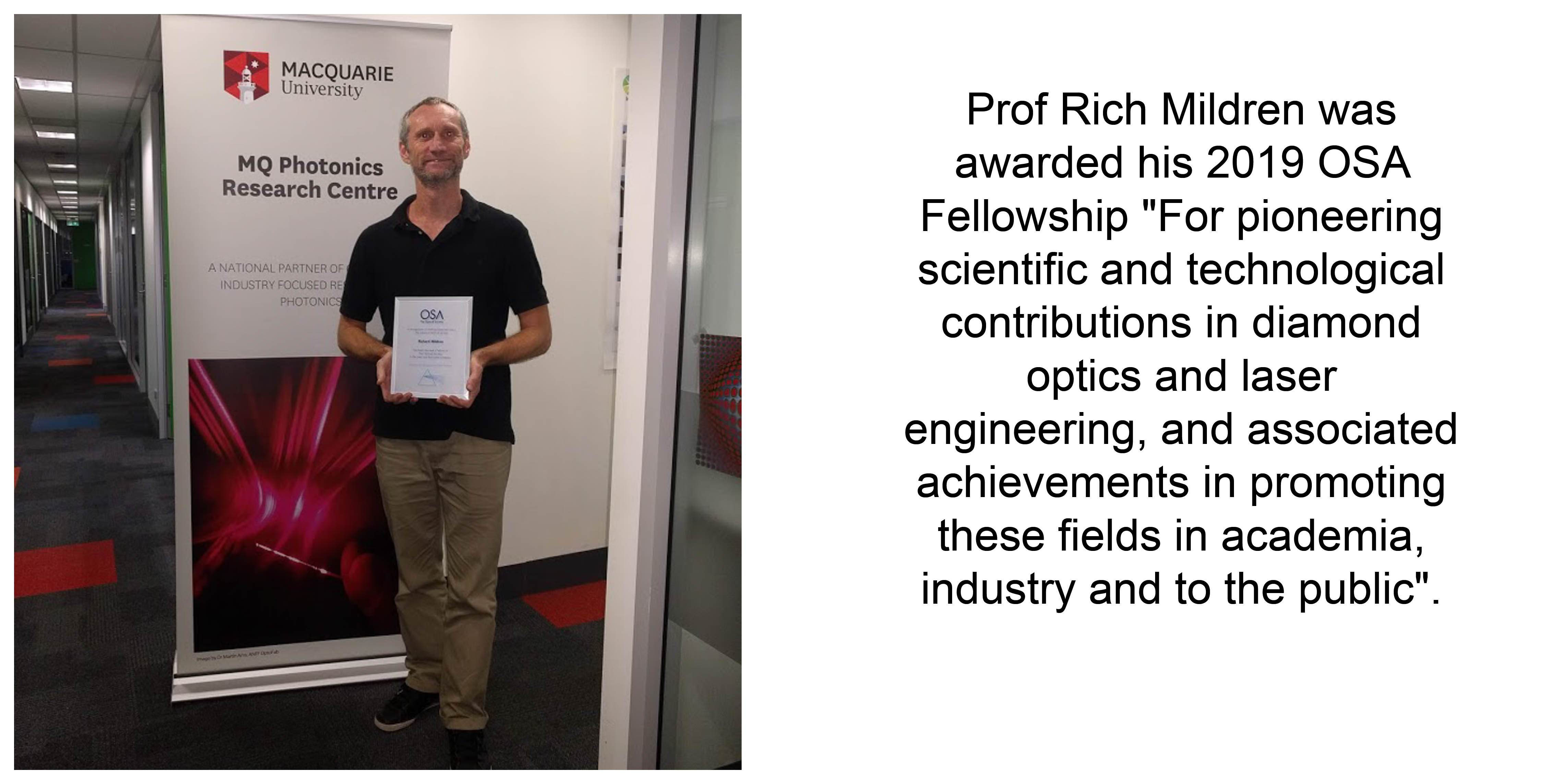 ---
The MQ Photonics Research Centre seminar series covers current trends and exciting new research in photonics.
2018-9 Seminar series
Up and coming seminars are listed here for the rest of the year, along with an archive of past seminars. Return to this link regularly for update.
News
Prism Award 2019 to Modular Photonics!
Category of Optics and Optomechanics for OMPlex
New upgrade solution for multimode fiber networks - 100X boost in data rate in less than 1 hour.
Promotion from 1 January 2019
Stuart Jackson from Engineering promoted Level E
Andrew Lee from Physics and Astronomy Level C
Robert Williams from Physics and Astronomy Level B
Annemarie Nadort from Physics and Astronomy Level B
OSA Fellows for 2019
Judith Dawes
Macquarie University, Australia
For significant innovative research contributions to lasers, rare-earth doped laser materials and biomedical laser applications, as well as substantial professional promotion of physics and optics education in Australia and beyond.
Richard Mildren
Macquarie University, Australia
For pioneering scientific and technological contributions in diamond optics and laser engineering, and associated achievements in promoting these fields in academia, industry and to the public.
They join Prof Jim Piper, Prof Brian Orr, Prof Michael Withford, Prof Deb Kane who are also Fellows of OSA.
A world-first optical fibre as fine as a human hair has been developed, which can transmit 1.2 petabit of data per second - 12 million times quicker than the fastest NBN connection.