Safe and effective care for children
Delivering safe and effective care for children in hospital with eHealth systems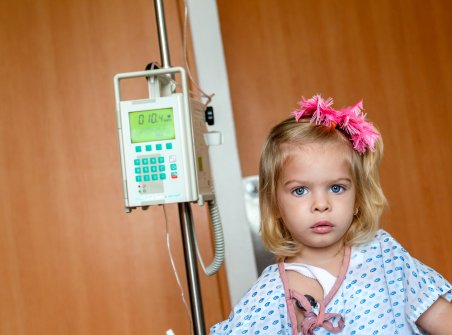 Project members - Macquarie University
Professor Johanna Westbrook
Professor and Director
Professor Andrew Georgiou
Professor
Dr Ling Li
Senior Research Fellow
Associate Professor Melissa Baysari
Associate Professor
Dr Magdalena Raban
Research Fellow
Dr Mirela Prgomet
Research Fellow
Project members - external
Professor Richard Day
Associate Professor Tracey O'Brien
Professor Jonathan Karnon
Doctor Luciano Dalla-Pozza
Professor Christopher Cowell
Professor Geoffrey Ambler
Associate investigators:
Adam Bennett
Cheryl McCullagh
Chris Lehmann
Draga Barbaric
Les White
Madlen Gazarian
Margaret Kelly
Michael Walsh
Neville Board
Project main description
The Sydney Children's Hospitals Network plans to adopt new eHealth systems to significantly reduce patient risk and improve outcomes for patients. In August 2016 SCHN will commence implementation of two major electronic health record components:
1) an electronic medication management system (eMM) for all patients across the two major paediatric hospitals in New South Wales; and
2) an electronic medical record for oncology patients (eMR) across the same hospitals.
This project presents an innovative and comprehensive program to evaluate and learn from the implementation of these two major eHealth applications and their impact on clinical work, patient outcomes, including medication outcomes, across two hospitals, and costs in relation to benefits generated. Our multi-method design recognises the complexity of assessing the multiple facets of eHealth system impact on delivery models. Importantly, the project will test the translation of research findings to enhance the eHealth systems and then measure the results on performance.
The project is based upon an innovative, rigorous, two stage design. IT system safety and effectiveness data generated from a stepped wedge cluster randomised controlled trial (SWCRCT) at the first hospital (stage 1) will be used to modify the IT system design, re-design work processes and inform training programs through a collaborative process with partners. In stage 2 this enhanced eMM model will be implemented at hospital 2 and the success of these changes in improving system effectiveness will be measured using a second SWCRCT.
Exploiting the SWCRCT design within an action-research model is highly innovative and novel. This project will generate the first Australian cost-effectiveness data on eMM, providing policy-makers with new evidence critical to prioritising health care investments.
Considering the costs of health IT – NSW alone has allocated $2.6 billion to 11 current health IT projects – such information is critical.
Background
The complex medication decision process in children often requires information about age, weight, dosing ranges and off-label use of medicines. Systematic reviews show errors occur in 5-27% of all medication orders for children. Prescribing errors account for 3-37% of errors, dispensing 5-58%, administration 72-75% and documentation 17-21%, although accuracy of estimates is affected by the great variability in definitions and measurement methods used. There is much less research about the harms associated with medicines use. Research has found that 19.2% of paediatric in-patients experienced adverse drug events (ADEs); 12.3% were potential ADEs, 7.0% were actual ADEs, and 3.6% were preventable. Paediatric patients are at particular risk of certain errors such as tenfold dosing errors facilitated by errors in dose calculation, poor documentation of decimal points and confusion with the use of zeros, some errors have led to death.
eMM are expected to reduce medication errors and ADEs significantly. However, rigorous evidence demonstrating these effects is limited. A systematic review identified eight studies of eMM effectiveness among paediatric patients. Meta-analysis showed a significant reduction in prescribing error risk (RR 0.08) but not in ADEs or mortality. There are no Australian studies of eMM use in a paediatric setting. Previous studies have often relied upon incident reports to measure error rates, which are generally unreliable. Only one study has used a control group. Internationally there is currently insufficient evidence to demonstrate clinical benefit from eMM in paediatric patients.
eHealth systems will have an increasing impact on the delivery of health care services, yet, despite their widespread effects and vast cost, they are rarely subject to rigorous research. This limited evidence-base significantly hinders improvements and innovation in the design, implementation and use of health IT systems.
Evidence of eHealth system effectiveness is crucial to facilitate policy-makers' and health care organisations' informed decisions about investments and prioritisation of clinical IT systems. Implementation of eMM within Australian hospitals is central to state eHealth strategies. Most eMM adopted in Australia are designed overseas for different health delivery models. In the absence of local studies which demonstrate eMM effectiveness within Australian health care organisations, claims of benefits made by vendor IT companies are rarely able to be assessed or successfully challenged. Consequently, securing design changes to IT systems to integrate with Australian care models is much more difficult. This situation typically results in the introduction of workarounds which are inefficient and increase risk.
Aims
Quantify the safety and effectiveness of an eMM to reduce medication errors (including adverse drug events-ADEs), and average length of stay among paediatric patients using a stepped-wedge cluster randomised controlled trial
Assess the extent to which feedback (from Aim 1) and subsequent modifications of eMM design can improve eMM effectiveness in reducing medication errors
Assess the effects of an eMR in paediatric oncology on workflow, efficiency and patient outcomes
Conduct a cost-effectiveness study of eMM use in two paediatric hospitals
Opportunities (scholarships, grants and research positions)
PhD opportunity - Delivering safe and effective care for children in hospital with eHealth systems
Project details
This project is funded by a National Health and Medical Research Council Partnership Projects Grant APP1094878: 2015-2020.
Chief investigators:
Professor Johanna Westbrook
Associate Professor Andrew Georgiou
Professor Richard Day
Associate Professor Tracey O'Brien
Professor Jonathan Karnon
Dr Luciano Dalla-Pozza
Professor Christopher Cowell
Dr Ling Li
Dr Melissa Baysari
Professor Geoffrey Ambler
Partners:
Sydney Children's Hospital Network
eHealth NSW
NSW Kids and Families
Project status
Current
Centres related to this project