Engage with us
AIHI actively engages with local and national stakeholders in the healthcare industry through collaborative relationships with government, industry, health services and research institutions and with the community through clinical trials. We are linked with most major health academic researchers or groups via shared grants and publications. Our international partners include leading research organisations in Europe, the UK and the US. View our collaborators and partners.
We welcome research scientists and industry to partner with us to develop innovative solutions to healthcare system problems and ensure healthcare system efficiency, effectiveness and sustainability.
Research services
AIHI works with many stakeholders in the health care system to deliver translational research. We provide research services to government, not-for-profit, and commercial sectors. We offer:
formal long-term collaborations on R&D projects, often supported by competitive government grants
contract research which delivers faster turnaround research that is directly relevant to your company e.g. improved targeting of your services and products
commercialisation of our research and technologies into products, services, and joint-venture spin-off companies.
Contact us
Centre for Healthcare Resilience and Implementation Science
jeffrey.braithwaite@mq.edu.au
Director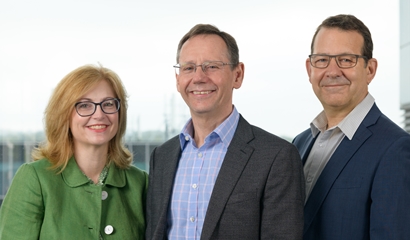 Centre for Health Informatics
enrico.coiera@mq.edu.au
Director
Centre for Health Systems and Safety Research
johanna.westbrook@mq.edu.au
Director
Capacity building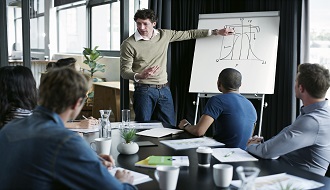 AIHI offers capacity building and knowledge transfer to assist organisations to grow and develop in the fast-changing world of healthcare. AIHI can provide opportunities for formal research education, tailored short courses or staff exchange. Contact us to see how we can help.
Contact us
aihi@mq.edu.au or call +612 9850 2400
Study with us
Study with us and make a difference to the Australian health system. We conduct world-class research with national and international research communities, governments, policymakers, providers of health services, manager, clinicians, patients and the community.
Do you have a background in: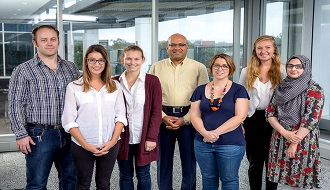 Science
Engineering
Health
Psychology, or
Economics?
We have:
Scholarships
Undergraduate projects
Postgraduate programs - Masters and PhD programs
Australasian Institute of Digital Health Fellowship Program
Find out more about our study opportunities.
Contact us
aihi.hdr@mq.edu.au or call +612 9850 2239