Centre Events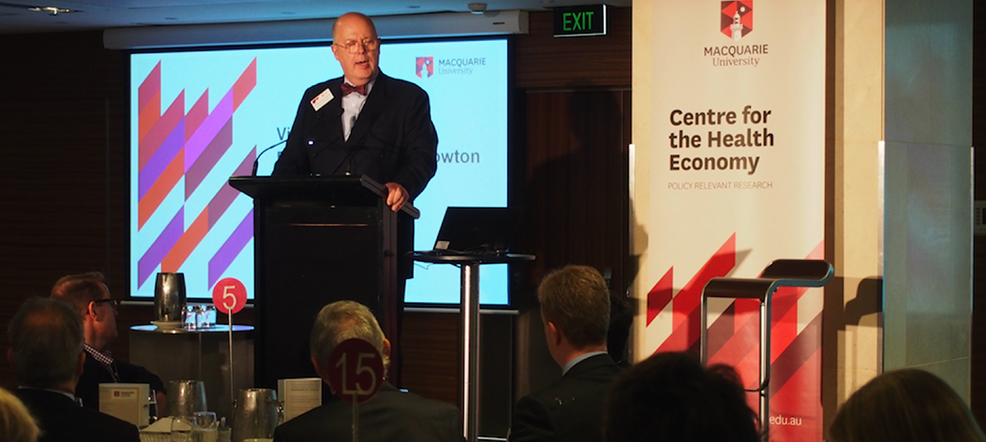 Part of the role of MUCHE is to provide forums that enhance debate and enable people to share ideas.
These events include educational seminars, roundtables and issues forums. Some of the most recent events have included the discussion on the impact of Competition Policy in Health, measuring social care related quality of life (SCRQOL) in aged care and strengthening partnerships with Government.
Upcoming Events
Seminars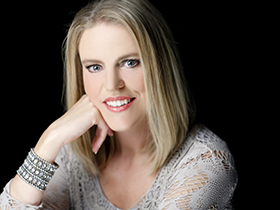 The cost and quality of mental healthcare provision and the value of service quality in the English NHS - September 16, 2019
Rowena Jacobs is Professor of Health Economics in the Health Policy Team in the Centre for Health Economics at York University. Improving efficiency in mental health services in the English NHS is a key policy priority, including driving quality improvements and reducing unwarranted variations. Prof Jacobs will present her research, which examines the efficiency, cost and quality of mental healthcare provision in the English NHS.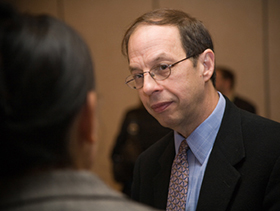 The impact of pharmaceutical innovation on longevity and hospitalisation in Australia, 1998-2018 - October 17, 2019
Frank R. Lichtenberg is Courtney C. Brown Professor of Business at the Columbia University Graduate School of Business. Prof Lichtenberg will analyse the impact that pharmaceutical innovation had on premature mortality and hospital separations in Australia up until 2015, and cancer patient outcomes up until 2018, by estimating 2-way fixed effects models using longitudinal disease-level data.
Past Seminars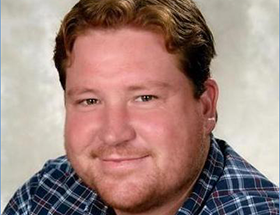 Valuing health using experimental auction approach - June 6, 2019
Dr Joshua Byrnes is an Associate Professor at the Centre for Applied Health Economics within the School of Medicine at Griffith University (Australia). Existing methods to estimate health state utility weights exhibit limitations in terms of complexity, validity and reliability. This seminar outlined research conducted using a novel method for eliciting the relative and absolute value of health-related quality of life based upon experimental auctions. The study results demonstrate that experimental auctions present a feasible, consistent and reliable approach to estimate the relative and absolute monetary value of health states.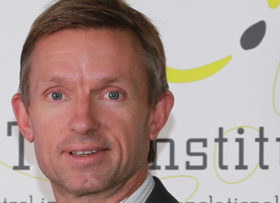 Economic evaluation in health care: what is it good for? - May 6, 2019
Professor Jon Karnon, Professor of Health Economics at Flinders University, explored the notion of local economic evaluation at this presentation, discussing the feasibility and value of cost-effectiveness analyses of investment options that reflect the local context, including local processes of care, local resource constraints and local preferences.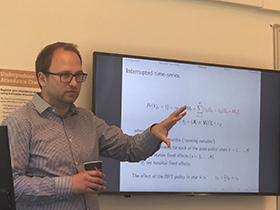 Program evaluation and decision-analytical modelling: Estimating the cost-effectiveness of the English hip fracture pay-for-performance scheme - March 5, 2019
Cost effectiveness is rarely applied to the evaluation of health policies or system-level interventions, where the focus is often on changes in clinical processes. Nils Gutacker, Senior Research Fellow (Associate Professor) at the Centre for Health Economics, University of York, UK, presented the results of a recent cost-effectiveness evaluation of a national pay-for-performance scheme for hip fracture care in the English NHS.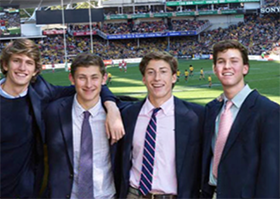 The causal effect of education on chronic health conditions - October 18, 2016
Prof Shields is a Professor at the Centre for Health Economics, Monash University. He presented findings from a study looking at the causal impact of education on 17 chronic health conditions by exploiting two UK education policy reforms. The first reform raised the minimum school leaving age in 1972, affecting the lower end of the educational attainment distribution. The second reform is a combination of several policy changes that affected the broader educational attainment distribution in the early 1990s.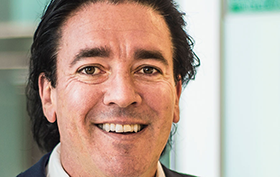 Rain, rain go away: Weather and children's time allocation - August 16, 2018 - Macquarie Park Campus
Luke Connelly, Professor of Health Economics and Acting Director of the UQ Centre for the Business and Economics of Health (CBEH), presented his study on the first robust causal estimates of the effect of weather on the allocation of children's time. The study used individual-level data from over 45,000 time-use diaries of children from two nationally representative cohorts of Australian children whose time-use diaries were surveyed biannually over 10 years to measure the time allocation of children.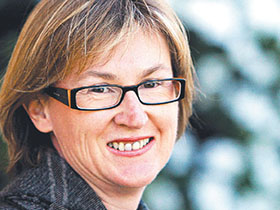 Health Economics and Genomics: How far have we come and how far have we got to go? - August 2, 2018 - Theatre 101, MGSM, Talavera Road, Macquarie Park.
Professor Deborah Schofield is the inaugural Director of GenIMPACT: Centre for Economic Impacts of Genomic Medicine, in the Faculty of Business and Economics, at Macquarie University. Unravelling the human genome is one of the most remarkable achievements of our generation. This seminar answered questions about the scope of the impact of genomic medicine and how it fits with our economic and the policy environment. It also reported on our findings of the cost-effectiveness of the use of genomic testing and the impact of genetic conditions on the social and economic prospects of families.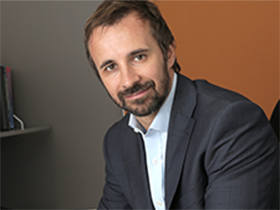 Is quality or convenience more important when choosing hospital care? - June 28m 2018 - Macquarie University City Campus, Pitt Street, Sydney
Dr Henry Cutler from the Macquarie University Centre for the Health Economy presented the findings of a recent study by MUCHE on patient choice in public hospitals. The study assessed Australians' preferences for attributes associated with public hospital care for elective surgery, and in particular how they value hospital quality relative to greater convenience. It found Australians are willing to wait longer and travel further for better quality care, but preferences vary depending on individual characteristics, and some barriers to exercising choice must be overcome for pro-choice policies to be effective.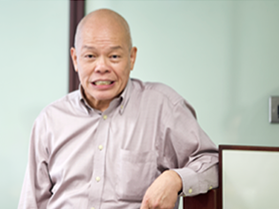 Does haze cloud decision making? A natural laboratory experiment - May 15, 2018 - Macquarie Park Campus
Soo Hong Chew, Professor and Provost's Chair at the National University of Singapore (NUS) presented the findings from a study investigating the adverse impact of haze on health and its association with a range of economic outcomes. A natural laboratory experiment involving more than 600 subjects enables a first attempt at investigating the causal effect of haze proxied by particulate matter of diameter up to 2.5 microns on decision making.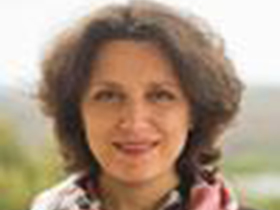 The effects of Australian natural disasters on health, wellbeing, social capital and financial hardship - May 24, 2018 - Macquarie Park Campus
Dr Olena Stavrunova is a Senior Lecturer in the Economics Discipline at the University of Technology in Sydney. Dr Stavrunova presented the effects of natural disasters on various life outcomes, including health and labour market outcomes, for Australian adults. The study draws on the Household, Income and Labour Dynamics in Australia Survey (HILDA), which has a self-reported question on whether "a weather-related disaster (e.g. flood, bushfire, cyclone) has damaged or destroyed your home" in waves 9 to 15. Using fixed-effects panel data regression models, the study estimates the effects of being directly affected by a disaster event (i.e. damage to the home) versus being indirectly affected (i.e. residing in a disaster zone but suffering no damage to the home). The study pays particular attention to understanding heterogeneity of the effects, and to the dynamic adaptation profile.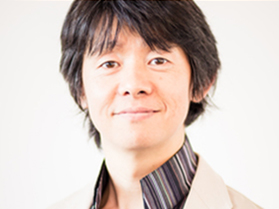 An incentive program with almost no incentive: an overlooked benefit of pay-for-performance - April 12, 2018 - Macquarie Park Campus
Associate Professor Shiko Maruyama, Economics Discipline Group, University of Technology undertakes research into health economics, microeconomics, family economics, public finance, industrial organisation and labour economics. A/Prof Maruyama presented a study on pay-for-performance.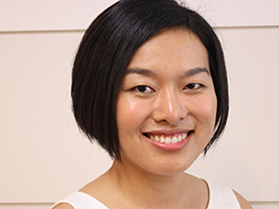 Values for the ICECAP-supportive care measure (ICECAP-SCM) for use in economic evaluation at the end of life - November 17, 2017
End of life care may have elements of value that go beyond health. A generic measure of the benefits of end of life care could be helpful to decision makers. Such a measure, based on the capability approach, has recently been developed: the ICECAP Supportive Care Measure (ICECAM-SCM). Dr Elizabeth Huynh, Research Fellow at the Institute for Choice, University of South Australia, presented the first valuation exercise for ICECAM-SCM, with data from 6020 individuals collected from an online general population panel during June 2013.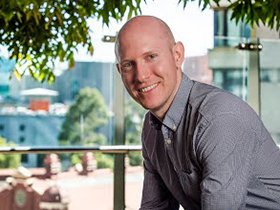 THE SUPPLY RESPONSE TO HOSPITAL EMERGENCY DEPARTMENT WAITING TIMES - OCTOBER 12, 2017
Associate Professor Peter Sivey from RMIT University presented his paper on how providers respond to hospital emergency department waiting times. Waiting times reduce demand for care by increasing the opportunity cost to patients of seeking treatment, leading to a downward-sloping demand curve. However, increased waiting times may also provide incentives to providers to increase the quantity or speed of treatments. Using Victorian hospital data, the study found a substantial waiting time elasticity of supply: hospitals treat patients more quickly when waiting times are high.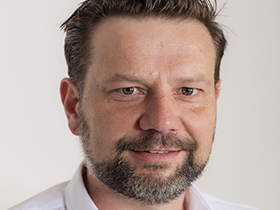 DIRECT MEASURES INTERGENERATIONAL INCOME MOBILITY FOR AUSTRALIA - SEPTEMBER 28, 2017
Associate Professor Peter Siminski from UTS presented the first Australian estimates of intergenerational mobility that draw on direct observations of income from two generations. He showed that there is greater mobility in Australia than the US and this is not sensitive to methodological choices. He also demonstrated that household-level dynamics such as spousal selection and family structure may be important determinants of the persistence of income across generations.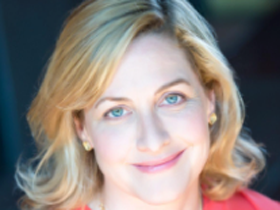 IMPROVING VALUE, OUTCOMES-BASED PAYMENT FOR HOSPITALS AND HEALTH SYSTEM PERFORMANCE SUSTAINABILITY - SEPTEMBER 20, 2017
The invitation-only roundtable discussion with special guest speaker, Professor Meredith Rosenthal, Senior Associate Dean for Academic Affairs, Professor of Health Economics and Policy, Harvard University, was co-hosted with Australian Institute of Health Innovation (AIHI), NHMRC Partnership Centre for Health System Sustainability and the Melbourne Institute of Applied Economic and Social Research. Participants discussed issues relating to Improving value, outcomes-based payment for hospitals and health system performance sustainability.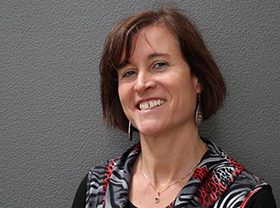 MEASURING AND VALUING QUALITY OF LIFE FOR FRAIL OLDER PEOPLE IN RESIDENTIAL CARE: UNRAVELLING THE SELF-REPORT PROXY CONUNDRUM - SEPTEMBER 7, 2017
Professor Julie Ratcliffe from the University of South Australia presented her recent study that empirically compares the measurement properties of the EQ-5D-5L, DEMQOL-U and DEMQOL-Proxy-U in a population of frail older people living in residential care. The findings provide important insights into the self-report versus proxy conundrum which lies at the heart of the measurement and valuation of health-related quality of life in this comparatively under-researched population.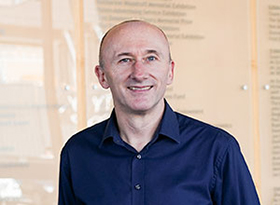 PHYSICIAN COMPETITION AND LOW-VALUE HEALTH CARE. EVIDENCE FROM PRIMARY CARE - AUGUST 24, 2017
Professor Anthony Scott from the University of Melbourne presented his paper on the impact of competition on the quality of care provided by physicians. The study found that more competition reduces low-value care by reducing the likelihood of antibiotic prescribing for upper respiratory tract infections, bronchitis (common coughs and colds), and urinary tract infections. However, competition also increased low-value care by increasing the likelihood of imaging for low back pain and x-rays for bronchitis.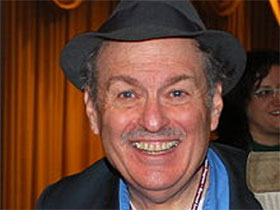 IS CHINA HOLDING UP HALF OF THE SCIENTIFIC AND TECHNOLOGICAL SKY? - JULY 17, 2017
Professor Richard Freeman, the Herbert Ascherman Professor of Economics at Harvard University and Co-Director of the Labor and Worklife Program at Harvard Law School, demonstrated that international statistics understate China's contribution to global science and how Chinese patents have a similar impact on productivity and the share of new products as the US or EU patents have on comparable US and EU measures. Professor Freeman concluded by examining how Australia might best benefit from the emergence of China as "half the scientific and technological sky".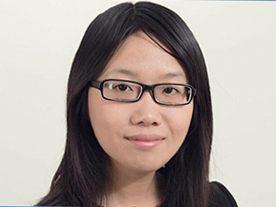 TO LIE OR NOT TO LIE: SURVEY MODE EFFECTS ON THE VALIDITY OF SELF-REPORTED SUBSTANCE USE DATA JUNE 22, 2017
Dr Mengxi Zhang from the University of Technology Sydney presented her paper on survey mode effects on the validity of self-reported substance use data. The study identified important factors affecting surveyee's misreporting behaviour and proposed a simple behavioural model to understand the findings.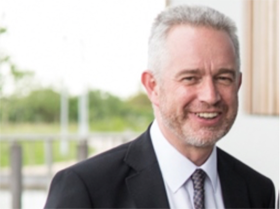 INEQUALITY OF OPPORTUNITY IN HEALTH: A DECOMPOSITION-BASED APPROACH - APRIL 2017
Professor Andrew Jones from the University of York presented his paper on a new decomposition-based approach to measuring inequality in health. The approach was illustrated by an empirical application which relies on objectively measured biomarkers as health outcomes and as proxies for relevant effort variables. Using data from the Health Survey for England from 2003 to 2012, the study found that circumstances are the leading determinant of inequality in cholesterol, glycated haemoglobin, fibrinogen and mean arterial pressure.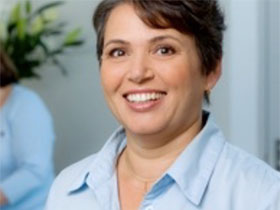 AGEING WORKFORCE SUMMIT - NOVEMBER 2016
Macquarie University's, A/Prof Denise Jepsen, from the Department of Marketing and Management, Faculty of Business & Economics, and MUCHE team members, Dr Henry Cutler and Dr Zhiming Cheng, presented findings of new research into future workforce issues for industry representatives from the Australian aged care sector.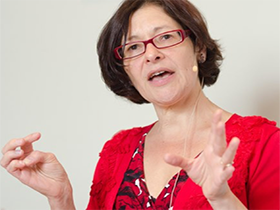 COMPETITION AND HEALTH CARE - CAN WE LEARN FROM THE UK? - NOVEMBER 24, 2015
Professor Carol Propper, from the Imperial College London, presented the experiences from greater competition and choice on the National Health Service (NHS). Her presentation included discussions on the impact of NHS on quality and process, management in public hospitals, lessons that can be learned, and emerging issues.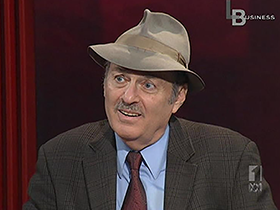 SCIENCE ENGINEERING AND INNOVATION - THE HEART OF ECONOMIC GROWTH - AUGUST 2015
Professor Richard Freeman, the Herbert Ascherman Professor of Economics at Harvard University and Co-Director of the Labor and Worklife Program at Harvard Law School, provided an insight into how technological change based on scientific and engineering innovations are at the heart of modern economic growth.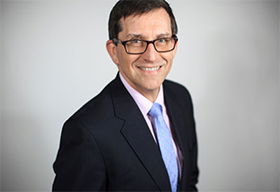 COMPETITION POLICY - THE FUTURE OF CARE - APRIL 2015
To ensure continued growth in productivity and living standards, the Australian Federal Government commissioned an independent 'root and branch' review of competition policy in Australia. Professor Ian Harper, Chair of the Competition Policy Review panel, shared with attendees reforms removing impediments to competition, recommendations to ensure competition regulatory agencies remain effective, and appropriate changes to competition law.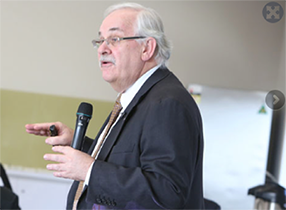 FRAMING YOUR FUTURE IN THE HEALTH ECONOMY - AUGUST 2014
Professor Stephen Duckett, Director of Health at the Grattan Institute and former head of the Federal Department of Health, presented "State of the Nation Emerging Issues in the Australian Health System". Entertaining and thought-provoking, the presentation clarified the role Macquarie University academics can play and helped to illustrate the opportunities available for us in the future.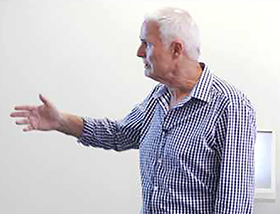 DISTRIBUTED LEADERSHIP - IS IT A DANGEROUS POLICY IN HEALTH CARE? - MARCH 2014
Prof Graeme Martin from Dundee University presented a qualitative analysis from three co-located healthcare organisations in the UK that embraced distributed leadership as part of their organisational strategy. The presentation highlighted the dangers of engaging in the 'romance with distributed leadership' in addition to the 'romance with leaders' that has dominated policy and practice over the last three decades in organisations generally.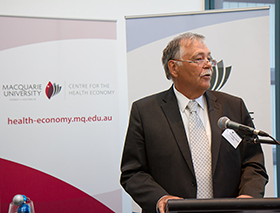 LAUNCH OF THE CENTRE FOR THE HEALTH ECONOMY - DECEMBER 2013
The Executive Deans of the Faculty of Business and Economics and the Faculty of Human Services outlined their vision for MUCHE. At the event, the Chairman of the Australian Stock Exchange (ASX), Rick Haliday-Smith, congratulated Macquarie University for having the insight to create a research facility dedicated to the new health economy.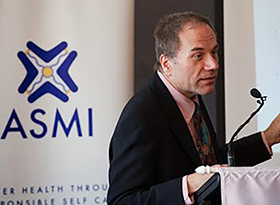 JOINT PARTNERSHIP ANNOUNCED INTO THE VALUE OF OTC MEDICINES - OCTOBER 2013
MUCHE affiliate researcher, Professor Scott Koslow from the Faculty of Business and Economics, Macquarie University, presented findings of his research into labelling and consumer choice to the members of the Australian Self Medication Industry Board members.
Past Executive Lunches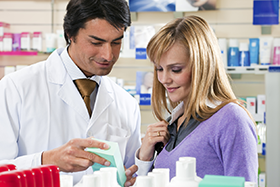 Is it cost-effective to reclassify oral contraceptives and triptans? - December 6, 2018
Senior representatives from government agencies and the Australian Self Medication Industry reviewed the findings of a new MUCHE study evaluating the cost-effectiveness of reclassifying two common medications from prescription-only to pharmacy only, and the potential usefulness of an economic evaluation approach to inform medicine scheduling decisions. Following the presentation, attendees discussed how an economic approach to scheduling could be incorporated into the Australian setting.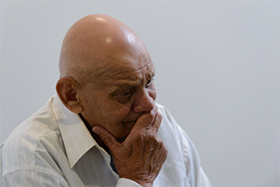 Mental Health - November 15, 2018
With the NSW Mental Health Commissioner presenting, senior executives in mental health policy met with members of the Macquarie University collegiate from the Faculty of Human Sciences, the Faculty of Medicine and Health Sciences and MUCHE to discuss areas of potential research that could be undertaken to support state and federal mental health plans.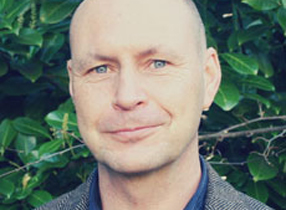 Designing and implementing hospital performance measurement systems: salutary lessons from the NHS - December 6, 2017
Professor Russell Mannion, Professor of Health Systems, Health Services Management Centre at University of Birmingham will outline a theoretical model of a hospital performance measurement system and drawing on empirical evidence from the UK NHS and elsewhere explore the key issues to be addressed when designing and implementing such systems. The presentation will have a particular focus on highlighting the potential unintended and dysfunctional consequences of performance measurement and how these can be anticipated and mitigated. The presentation will consider these findings in the context of recent financial reforms in the NHS.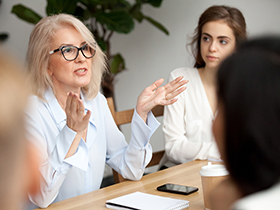 Senior pharmaceutical workshop on research themes for Pharmaceutical Endowment - Dec 6, 2017
MUCHE hosted a workshop with senior leaders in research, government agencies and the pharmaceutical industry to develop a research framework for our Pharmaceutical Endowment Fund. The endowment, sponsored by five pharmaceutical companies, provides two annual much-needed PhD scholarships per year. A copy of the summary can be downloaded here.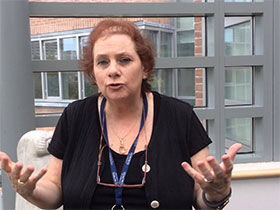 The residential aged care workforce: What of the future?
November 18, 2016
Leaders from the aged care sector discussed the question: how can the aged care sector attract and retain good workers while facing strong headwinds? Organisational behavioural specialist, A/Prof Denise Jepsen, from Macquarie University Faculty of Business and Economics, provided a detailed picture on gaps in understanding the residential care workforce, and debated sector level strategies to help retain and attract future workers.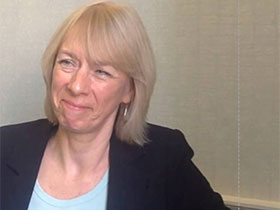 Measuring quality of life in aged care using the ASCOT
November 7, 2016
Chief executives from government and non government organisations explored the history and benefits of using ASCOT with world-renowned social services researcher, Professor Ann Netten, from the University of Kent. The group then workshopped how the ASCOT tool may fit within the Australian aged care setting.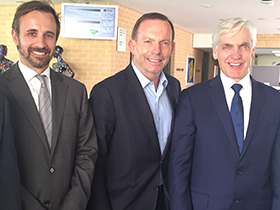 Strengthening partnerships with government
September 23, 2016
Senior leaders representing the health technology sector met with the former Prime Minister, The Honourable Tony Abbott to discuss how companies can build stronger partnerships with government to improve the health of all Australians. An Alumni of the Macquarie Graduate School of Management, the Prime Minister shared memories and insights from his time as the Federal Health Minister.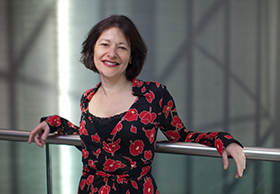 Impact of competition policy and health
November 24, 2015
The Federal Government recently embraced the Final Report of the Competition Policy Review Panel in an attempt to boost economic growth and productivity in Australia. In particular, the Hon Scott Morrison put greater competition in health care squarely on the agenda with state treasurers. Guest speaker, Prof Carol Propper, Imperial College, London shared insights on the the impact of competition on the UK health sector with senior representatives from Australian industry, academia and government.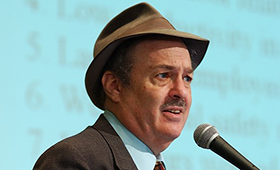 Shaping the economy - new ways to measure innovation
August 11, 2015
Technological change based on scientific and engineering innovations are the heart of modern economic growth. Industry and government representatives met over lunch with Professor Richard Freeman, the Herbert Ascherman Professor of Economics at Harvard University and Co-Director of the Labor and Worklife Program at Harvard Law School to discuss the mechanisms that link scientific progress to the economy.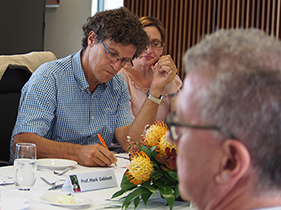 The future of aged care
November 26, 2014
With so many changes to the aged care environment, MUCHE hosted a lunch with senior industry representatives and government agencies to identify future issues around workforce, training and management.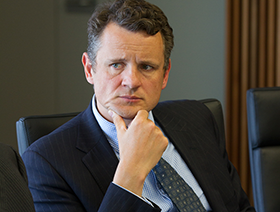 Financing health
November 25, 2014
Australia's population continues to increase and grow older. At the same time the consumers of health care demand the very best care. At this executive boardroom lunch participant from the banking, health insurance, medical technology, government and hospital sectors met with MUCHE team members to discuss potential solutions.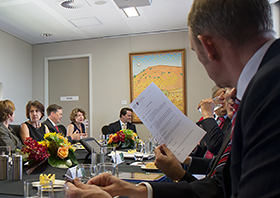 Connected care: A pathway forward
August 27, 2014
Following the recommendations made at the previous roundtable, representatives from industry and government met to discuss and review the earlier findings. All agreed considerable study still needed to be undertaken in understanding the general public's concerns about privacy, the need for consensus on terminology amongst health care professionals, along with better business support services to enable practitioners to make informed decisions on systems and procedures.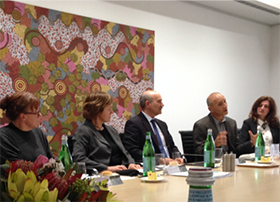 NDIS: Where to from here?
August 28, 2014
At the second disability roundtable participants agreed MUCHE was well placed to address identified issues from a multi-disciplinary perspective, adding real value to the sector. Discussion and feedback highlighted critical issues in the development of NDIS, particularly information about the 'value chain' and other economic issues.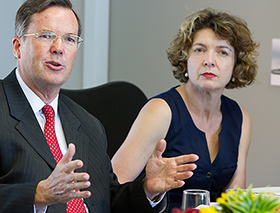 Connected Care
November 28, 2013
One area that has the potential to deliver significant benefits both now and in the future is e-health. Senior executives met to consider and review what the vision of e-health is currently in Australia, what is the potential impact of e-health initiatives and how far have we progressed towards realising the vision.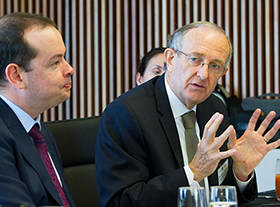 The National Disability Scheme (NDIS)
November 27, 2013
The executive boardroom lunch identified a number of issues in relation to the implementation of the Federal Government's new disabiity insurance scheme. Amongst the guests were state and federal government agencies, service providers and academics.