Training and education
Training

MUCHE provides training in various aspects of health economics for professionals working within the health sector. This page outlines the various courses on offer, with links to further information and how to book.
COURSE NAME: Introduction to health economic evaluation
This course will introduce attendees to key concepts used in the economic evaluation of health care interventions and programs, and how this information can inform policy decisions.
Attendees will learn:
Introduction: What is economic evaluation, why we do it and how is it used in policy. The importance of opportunity cost and choice of comparator. Differences in the types of economic evaluations that can be conducted, including strengths and weaknesses. What and who is involved in conducting economic evaluations.
Measuring and valuing health outcomes: What types of health outcomes are often considered in economic evaluations and what is a quality adjusted life year (QALY). How to value health states and whose preferences should be used.
Measuring and valuing resource use: The importance of perspectives, collecting resource use data and how to cost an intervention or program.
Decision rules: Presenting, interpreting and using cost-effectiveness information to inform policy decisions, including the implications of uncertainty.
Reviewing economic evaluations: Introducing the Consolidated Health Economic Evaluation Reporting Standards (CHEERS) statement.
The course will involve a series of short lectures with key concepts demonstrated using case studies and practical exercises.
Who should attend?
Policy makers, clinicians and other health care workers, managers and researchers from the public, private and academic sectors with little to no experience in economic evaluation.
Details
| | |
| --- | --- |
| Date and Time | To be confirmed |
| Duration | Single day |
| Enquiry | ashley.soytemiz@mq.edu.au |
| Venue | Macquarie University City Campus, 123 Pitt Street, Sydney |
| Cost | $400.00 incl. GST |
Course leaders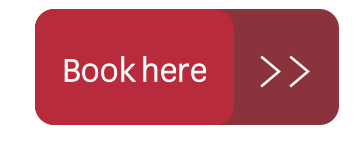 Educational Tools

MUCHE hosts industry training courses to help healthcare professionals and teaches health economics to Masters of Public Health students in the Faculty of Medicine and Health Sciences. As part of our teaching, we have developed some tools that may be of assistance to others. Below you will find a teaching resource on calculating quality life-adjusted years.
This page will be updated from time to time as more resources become available.
Quality life-adjusted years.
One of our modules deals with measuring the quality of life-adjusted years, or QALYs. A QALY is a generic measure of disease burden, including both the quality and the quantity of life lived. It is used in economic evaluation to assess the value for money of medical interventions. One QALY equates to one year in perfect health.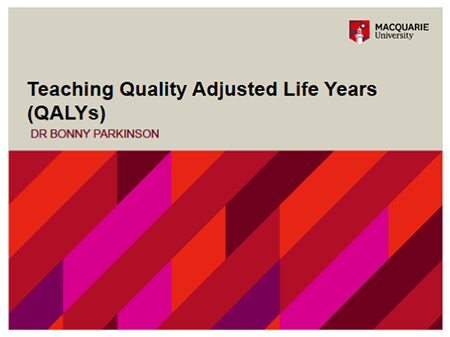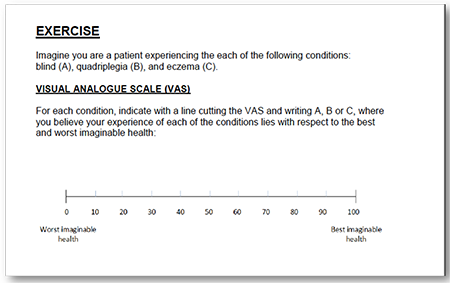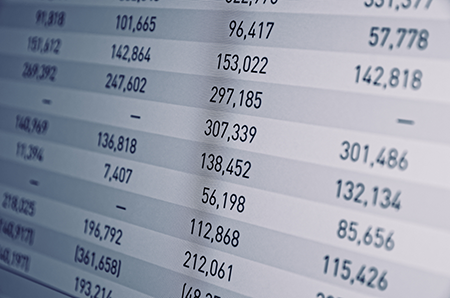 Scholarships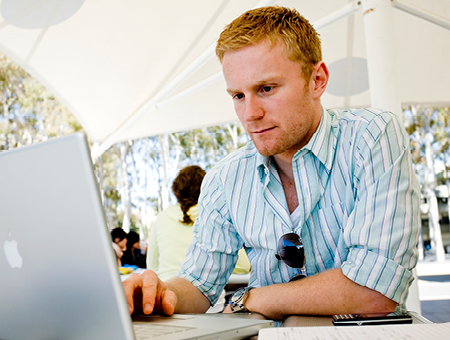 From time to time the Macquarie University Centre for the Health Economy (MUCHE) offers scholarships for suitably qualified individuals to undertake a PhD in health economics. PhDs are offered in health economics in the following strategic areas:
Integrated care
Mental health
Aged care
Disability
Medical technology
Models for funding and financing
Performance measurement
Choice and competition in healthcare
For current MUCHE scholarship opportunities click on the scholarships button in the right hand column of our home page
For general information and how to apply on Higher Degree Research scholarships