News and events
Leading Lights on Sunday Telegraph - Meet the Medicine Women
Showcasing on the Sunday Telegraph on 16th September, Associate Professor Yazi Ke was among the few women being interviewed for their work on medical breakthroughs. They are the professors, physicians and scientists working on the cutting edge of medicine.
Watch online now at dailytelegraph.com.au "Women leading the way in medical and science research"
---
Run for Dementia Research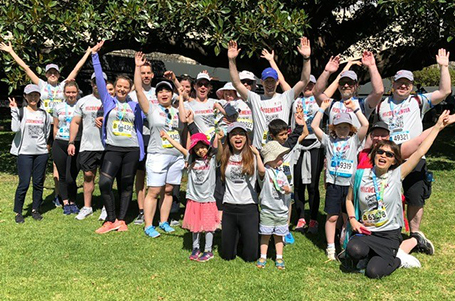 What an amazing finish with friends and families of the Dementia Research Centre!
The Bridge Run event has given us an opportunity to find our way in campaigning for awareness in dementia research. In total we have 15 fundraisers who did wonderful jobs in raising nearly $6000 in a short period of time. We are truly grateful for everyone who made the donation and will ensure every dollars goes into funding for research in effective treatment for dementia.
We would also like to thank every participants, young and old, runners, walkers and volunteers, for being in the journey for the campaign. You are the reason that helps us continuing with what we believe in finding the cure for dementia.
Let's stay fit and keep running for dementia research. We will do this again in 2020!
---
Congratulations to Dr Arne Ittner for the $1.2 million NHMRC Investigator Grant awarded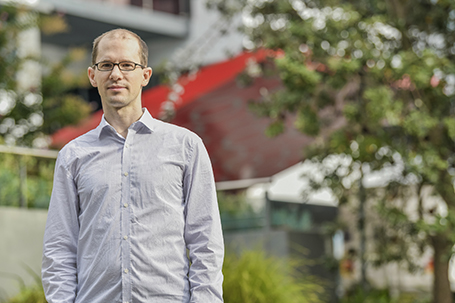 We congratulate Dr Arne Ittner who has been awarded a prestigious NHMRC Investigator Grant. Without doubt, Dr Arne Ittner's outstanding performance and track record has lead him to securing $1,243,558 in competitive funding for his program.
Arne's research aims to advance Alzheimer's drug development by exploring the molecular origins of memory, potentially leading to a new therapeutic concept for how we may retain and restore memory in Alzheimer's Disease. This research will directly contribute to the vision of the Dementia Research Centre to translate today's discoveries into tomorrow's treatments for dementia.
---
FoxG1 Foundation Cheque Presentation
On Wednesday the Australian FoxG1 Foundation presented a cheque for $55,000 to the Macquarie Dementia Research Centre (DRC) as a contribution to the PhD scholarship awarded to Daniel Tan for his research on the rare genetic disorder "FoxG1 Syndrome".
It was a heart-warming event where researchers and members of the Foundation shared their thoughts on the journey of finding a cure for FoxG1 patients. Mr Vivek Singha, father of the affected child voiced his sincere appreciation for the progress that has been made. The lead researcher, Dr Delerue, says the establishment of the DRC at the Macquarie University has made the research progress possible and he can now foresee therapeutic strategies being assessed in a preclinical setting.
Representing the Faculty of Medicine and Health Sciences, Associate-Dean Professor Roger Chung concluded by pointing out that we have the unique advantage of having a hospital in the Macquarie University precinct. This unique environment makes the vision of translating discoveries possible. More importantly, we embrace the MQ Health values of care and create hope. We act with deep respect and compassion for the dignity and diversity of our patients, staff, students and community.
The journey of the FoxG1 research is truly an example of advancement of medical research made possible with contributions by all stakeholders: the patients, the communities, the philanthropists, the scientists and the medical support.
We thank everyone who has contributed to the Australian FoxG1 Foundation to make a tangible difference in the life of FoxG1 patients.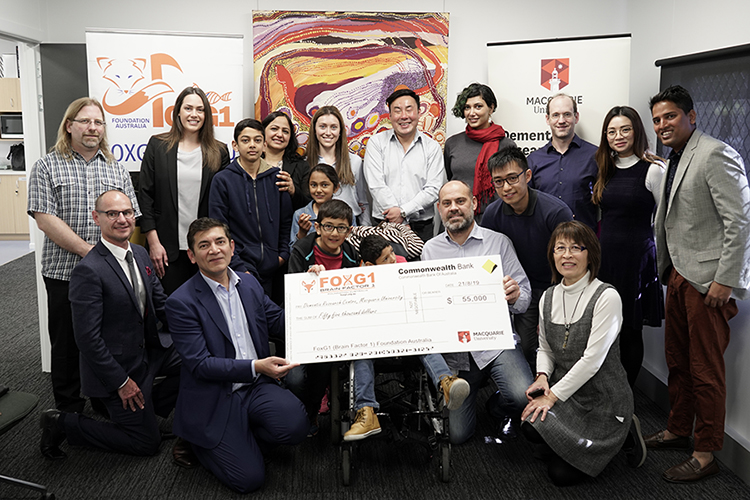 ---
DRC Special Seminar - Guest Speaker Dr Gunnar Poplawski
Thursday September 5th, 1:30-2:30 pm, FMHS Seminar Room 75 Talavera Road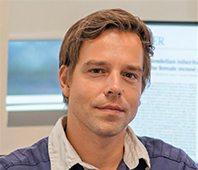 Title: Strategies for the utilization of plasma-derived extracellular vesicle content in biomarker discovery for nerodegenerative diseases
Dr Gunnar Poplawski graduated from the University of Hamburg, Germany in 2005, and obtained his PhD in the University of California San Diego in USA. He is currently working in the University of Singapore as Senior Research Fellow.
Dr Poplawski's interest focuses on biomarker discovery in neurodegenerative diseases. His overarching career goals are to make significant contributions to the understanding of the cellular and molecular mechanisms involved in neurodegeneration in order to develop novel and reliable diagnostic methods that accurately identify the disease state of individuals suffering from neurodegenerative diseases. Knowledge gained from these approaches will ultimately allow for the design of interventions that slow down the progression of neurodegeneration in humans.
See Dr Poplawski's abstract for more information.
---
Dementia Action Week 16-22 September - MQ Health BBQ
Theme: "Dementia doesn't discriminate. Do you?"
Joining the Dementia Australia campaign to raise dementia awareness, the Dementia Research Centre is inviting the community to come to the MQ Health BBQ on 20 September and participate in a nation wide survey about discrimination and dementia to gain important insights into this issue.
For more information, see Dementia Action Week Poster
Date & time: Friday September 20th 12:00 - 1:30pm
Location: Macquarie Hospital in front of the cafe
All are welcome!!
---
Speed Meeting with DRC Scientist at Powerhouse Museum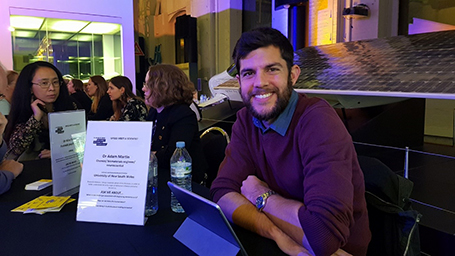 As a part of Sydney Science Week, DRC group leader Dr Adam Martin will be appearing at the Powerhouse Museum this Sunday the 11th of August from 10 am – 12 noon as a part of the Speed Meet A Scientist event. Be sure to head down to ask Adam about his research, all of the latest research news from within the Dementia Research Centre and just to have a chat in general! The event will feature a wide cross-section of scientists from chemistry to medicine to nuclear physics, so it is sure to have something for everybody. Hope to see you there!
---
Associate Professor Yazi Ke – Winner of the Young Alumni Achiever Award
As an alumni of the University of Sydney, Associate Prof Yazi Ke has been recognized with the University of Sydney Faculty of Science Young Achiever Award that honours their foremost thinkers and brightest achievers in the Awards Reception on 7 August 2019.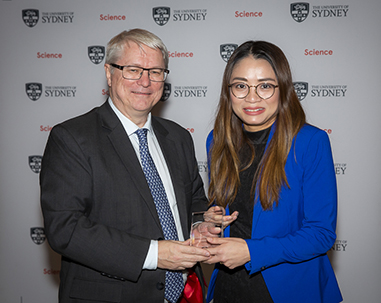 Associate Professor Yazi Ke currently holds a prestigious RD Wright Career Development Fellowship from the National Health and Medical Research Council and is the Deputy Director of the Dementia Research Centre at Macquarie University. Her research focusses on understanding the cellular and molecular pathways leading to neurodegeneration in dementia, motor neuron disease and other related conditions. She has been published her work in top academic journals, including Science, Cell and Nature Communications.
---
Dementia Research Centre has officially launched
The recent success of the bipartite Dementia Research Centre launch in May has invigorated and propelled the team, full throttle, into its operations. The Dementia Research Centre was officially opened on the 15th May by Professor Patrick McNeil, Macquarie University's Executive Dean of the Faculty of Medicine and Health Sciences. The grand opening was curated at the charming Incubator building on Macquarie campus.
The opening of the Dementia Research Centre was endorsed on the night by distinguished guest speakers; Janice Besch, Director of the NHMRC National Institute of Dementia Research and Professor Jillian Kril, an internationally recognised neuropathologist. Professor and Centre Director, Lars Ittner, detailed the Centre's vision, values and ambition. Team members also greatly valued meeting their patrons and leading collaborators from Australia's most renowned institutes.
The grand opening was followed the next day by the Scientific Meeting, which drew together a network of more than 80 academics. Presentations were given by 14 prominent Dementia researchers from across Australia. The centre appreciates the reception it has received, and we are grateful for the support, presence and discussion brought by all attendees across both days. Having now settled and celebrated, we direct our attention towards advancing our research, with the end goal of improving patient health.
---
Dementia Research Centre grand opening
Wed 15 May | 3pm – 6pm | The Incubator, Macquarie University 2113
We are proud to announce the official launch of the Dementia Research Centre of the Faculty of Medicine and Health Sciences at Macquarie University on Wed 15 May.
We will share the vision of the Dementia Research Centre, and exciting research opportunities dedicated to the development of new therapies for Alzheimer's disease and related forms of Dementia.
Read more about the Dementia Research Centre.
---
Dementia Research Centre scientific meeting
Thur 16 May | 9am – 4pm | MUSE building, Macquarie University 2113
You are warmly invited to the first Dementia Research Centre Scientific Meeting on 16 May to celebrate the launch of our new Dementia Research Centre. The program includes presentations from more than a dozen leading scientists in dementia research in Australia. You will have opportunities to discuss and network with researchers from various institutes.