Our technologies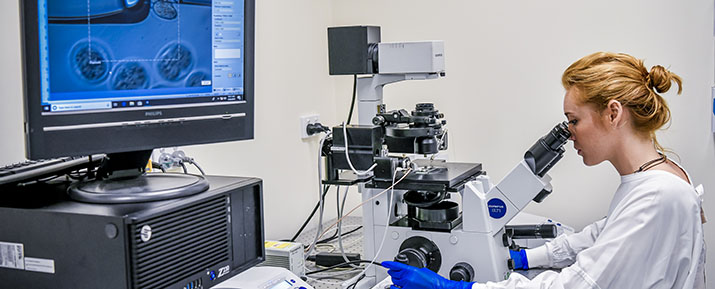 Drug development portfolio
The teams at the Dementia Research Centre currently have more than 10 different therapeutic development programs at different stage of pre-clinical testing. These include small molecules, antibodies and gene therapy approaches. Most of these proprietary molecules and drug targets are based on novel discoveries of disease mechanisms made over the past decade. The Dementia Research Centre drug development portfolio is managed by the Macquarie University Office of Commercialisation and Innovation.
Learn more about potential opportunities for commercialisation, partnering and/or licencing.
Adeno-associated virus core
The Dementia Research Centre operates its own core facility for the production of adeno-associated viruses (AAV). AAVs are particularly well suited for gene delivery into cells and living organisms, including for gene therapy in humans. Operating our own AAV core allows immediate access to this cutting-edge technology for all our research teams, accelerating multiple discovery research projects and our gene-therapy pipeline.
Learn more about the DRC AAV core.
3D cell culture systems
Brain neurons remain one of the hardest cell types to culture, due to their inability to multiply and fastidious culturing conditions. Techniques to grow neurons in single layers have long been developed but remain both labour and costs-intensive. At the same time these 2D cultures do not resemble the complexity of the brain. To overcome these limitations, the Dementia Research Centre has brought together experts in cellular neurobiology and peptide hydrogel chemistry and developed new 3D neuronal culture systems, based on our proprietary matrix technology.
Learn more about 3D hydrogel culture technologies.
In vivo disease models
The Dementia Research Centre is home to one of the largest colonies of genetically modified mouse models of dementia in Australia. These models have assisted us in unravelling novel disease mechanisms. Furthermore, they are an integral part of our pre-clinical drug development program. A competitive advantage of the Dementia Research Centre is the direct access to new disease models through its direct operation of the Genome Editing Macquarie service.
Learn more about genome editing and generating new mouse/rat model.