Mitochondrial Guidelines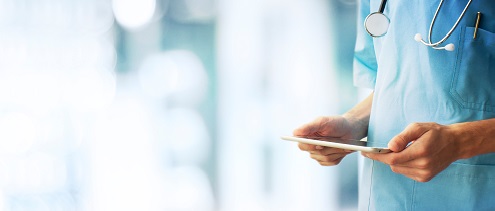 Active Implementation of Australian Guidelines for the effective delivery of clinical services to patients with Mitochondrial Disorders
Project Members - Macquarie University
Dr Janet Long - Senior Research Fellow janet.long@mq.edu.au
Dr Stephanie Best - Senior Research Fellow stephanie.best@mq.edu.au
Professor Jeffrey Braithwaite - Professor and Director jeffrey.braithwaite@mq.edu.au
Sarah Hatem – Research Assistant sarah.hatem@mq.edu.au
Project members – external
Professor John Christodoulou: Murdoch Children's Research Institute
Project Main Description
Mitochondrial Disorders are rare but devastating chronic conditions. While great strides have been made in diagnosis, management of the disease has, up till now, been variable. With the development of new guidelines for management by an international consortium, this project will support the active implementation of the guidelines in specialist mitochondrial clinical services across Australia.
Background
Mitochondrial Disorders are among the most common inborn errors of metabolism, with a conservative estimated incidence of 1 in 5000 births. The majority of these disorders present during infancy, with a median age of onset at 3 months and median survival rate of 12 years. Childhood presentations tend to have a more severe and acute phenotype, while adult cases typically have milder chronic phenotypes. Mitochondrial disorders can affect any organ, with energetically demanding tissues. Clinical presentations are highly variable and usually involve multiple systems.
Diagnosis is often difficult but there is a major research project currently underway in Australia that is anticipated to lead to the development of a robust and rapid genetic diagnostic pipeline in a clinically relevant setting using next generation sequencing technologies (Australian Genomics Health Alliance Mitochondrial Flagship – Co-leads J Christodoulou and D Thorburn).
An issue that is still unresolved is how best to manage patients once a genetic diagnosis has been established. The approach to management can vary considerably from one clinical centre to another. To address this inconsistency, an international consortium of experts developed consensus guidelines for the diagnosis and management of patients. However, these guidelines were not necessarily a good fit in the Australian context, and so the Australian Mitochondrial Disease Foundation commissioned a group of Australian paediatric and adult specialists in mitochondrial disease to review and modify the consensus document. The revised consensus document is close to completion.
Understanding of the impacts of implementation of management guidelines on clinical services and exploration of the patient and family experience of specialist clinics are essential in informing policy decisions, service planning and refining professional guidance. This project will provide an active implementation strategy for introduction of the Australian Mitochondrial Disease Foundation consensus guidelines into Australian sites in 2019-20.
Aims:
To understand current clinical contexts and readiness for implementation
Identify barriers, enablers and unexpected sequelae of the clinical implementation of a standardized approach to the management of mitochondrial disorders (using the new consensus guidelines) using an evidence-informed approach
Develop context-appropriate solutions at different sites using a range of data collection activities using theory-informed analysis
Examine interdisciplinary team dynamics and communication pathways to assess for translatable success factors
To understand the patient experience of management before and after implementation of the new guidelines
Benefits
People, and parents of children with mitochondrial disorders will benefit clinically and through confidence they are getting the latest best practice from the new guidelines. We will work with clinicians to trouble shoot and streamline new processes around the implementation. Resources will be developed to assist consumers as well as the broader health team of people with mitochondrial disorders (eg. paediatricians, GPs).
Project contacts
Publications
Please refer back at a later time
Project sponsors
Australian Genomics Health Alliance
Funded by Australian Mitochondrial Disease Foundation
Collaborators
Professor John Christodoulou: Murdoch Children's Research Institute
Mr Sean Murray CEO Mito Foundation
Related Projects
Mackenzie's Mission – Implementation research
Implementation of genomic medicine into clinical practice
Towards understanding complexity in genomics translational activities across Australia