Mackenzie's Mission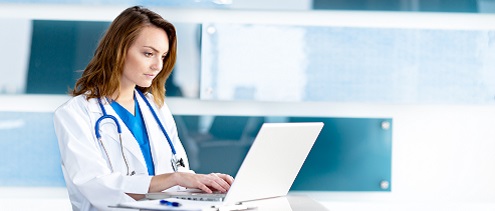 Project Members - Macquarie University
Dr Stephanie Best - Senior Research Fellow stephanie.best@mq.edu.au
Dr Janet Long - Senior Research Fellow janet.long@mq.edu.au
Professor Jeffrey Braithwaite - Professor and Director jeffrey.braithwaite@mq.edu.au
Tahlia Theodorou - Research Assistant
Project members – external
Prof Edwin Kirk -­‐ Clinical Geneticist and Co-­‐Head, Centre for Clinical Genetics, Sydney Children's Hospital; Genetic Pathologist, NSW Health Pathology -­‐ NSW
Prof Martin Delatycki -­‐ Clinical Geneticist, Clinical Director of Victorian Clinical Genetics Services, Director, Bruce Lefroy Centre, Murdoch Children's Research Institute -­‐ Vic
Prof Nigel Laing AO -­‐ Laboratory Head, Neurogenetic Diseases Group, Harry Perkins Institute of Medical Research and Centre for Medical Research, University of Western Australia -­‐ WA
Project Main Description
Mackenzie's Mission (link to https://www.australiangenomics.org.au/our-research/disease-flagships/mackenzies-mission/) is a pilot research study of large scale reproductive carrier screening. The goals of the project are to develop and implement processes for delivering screening, to build capacity towards scaling up to a population-wide level for the whole of Australia, and to evaluate the psychosocial impacts, ethical issues, possible barriers to successful uptake and health economic implications of the proposed program. Screening will be conducted on couples, with both partners being tested for mutations in a large number of genes (~500) associated with severe disorders affecting children.
Background
Successful implementation does not occur by happenstance. Factors associated with successful implementation(1) include preparation for change, capacity of people and the setting to receive the changes, appropriate and feasible implementation plans, support in the form of resources for the initial phase as well as the sustainability phase.
Working with other streams within the Mackenzie's Mission research program (especially Psychosocial Effects, Consumer values and Ethics), the Implementation team will assess referrers' readiness, beliefs and attitudes implementation of couples' screening, study the emergence of clinical processes, co-design and then implement strategies while gathering data on the outcomes. A strategic implementation plan will be co-designed with recruiters, clinicians, laboratory staff and consumer groups as appropriate to reach the project's stated aim to screen 10,000 couples.
Aims of the three year implementation plan are to inform and support the implementation of an efficient, clinically effective and sustainable reproductive carrier screening program into Australian health care.
Benefits
Mackenzie's Mission aims to develop and pilot a world-leading screening program including laboratory assessment of multiple genes to assess carrier status of 10,000 couples accompanied by education and genetic counselling. Our work will provide important information around barriers to making the test easily accessible to couples but with appropriate decision support. It will also gather data on how to streamline all recruitment, testing and return of results processes in metropolitan and regional centres, in preparation for scaling up to population level.
Project contacts
Publications
Please refer back at a later time
Project sponsors
Australian Genomics Health Alliance
Funded by Medical Research Futures Fund
Collaborators
Prof Edwin Kirk -­‐ Clinical Geneticist and Co-­‐Head, Centre for Clinical Genetics, Sydney Children's Hospital; Genetic Pathologist, NSW Health Pathology -­‐ NSW
Prof Martin Delatycki -­‐ Clinical Geneticist, Clinical Director of Victorian Clinical Genetics Services, Director, Bruce Lefroy Centre, Murdoch Children's Research Institute -­‐ Vic
Prof Nigel Laing AO -­‐ Laboratory Head, Neurogenetic Diseases Group, Harry Perkins Institute of Medical Research and Centre for Medical Research, University of Western Australia -­‐ WA
Related Projects
Implementation of genomic medicine into clinical practice
Towards understanding complexity in genomics translational activities across Australia