Better outcomes for injured children
Better outcomes for severely injured children and their families, through the trauma journey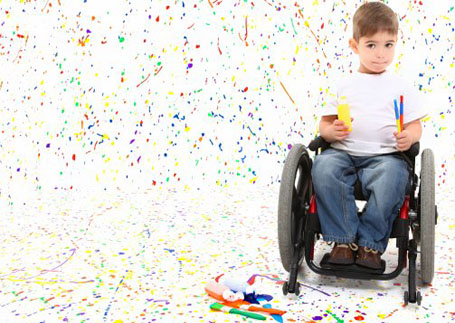 Project members - Macquarie University
Rebecca Mitchell - Associate Professor
Project contact
Rebecca Mitchell
T: +612 9850 2321
E: r.mitchell@mq.edu.au
Project main description
Injury is a major cause of hospitalisation of children aged 16 years or less in Australia. This program of research is describing the incidence of major paediatric trauma in Australia and is identifying any unmet needs of the parents and families of these children. This research is providing the evidence to generate interventions that are most likely to be effective in assisting parents of injured children to navigate their way through their trauma journey. This research program focusses on the following key areas:
1. Survival following paediatric injury
Led by Professor Rebecca Mitchell
This is a national epidemiological study of paediatric injury. It involves linking hospital admission and mortality data for a 10-year period to examine the burden and causes of paediatric injury by injury severity and to identify factors influencing survival by trauma centre level. Read the full report online here
Publications
Mitchell R, Curtis K, Foster K. A 10-year review of child injury hospitalisations, health outcomes and treatment costs in Australia. Injury Prevention. 2017; Published Online First 27 July 2017(Accepted 6 July 2017)
2. Parental experience of their child's trauma journey
Led by Professor Kim Foster
This is a prospective, longitudinal study using an embedded mixed methods design where 30 parents of severely injured children treated at 5 hospitals across Australia will be followed for 2 years following their child's injury. The study is examining the experiences, unmet needs and outcomes for parents of physically injured children throughout their trauma journey.
Publications
Foster K, Young A, Mitchell R, Van C, Curtis K. Experiences and needs of parents of critically injured children during the acute hospital phase: A qualitative investigation. Injury. 2016; 48(1):114-20
Foster K, Curtis K, Mitchell R, Van C, Young A. The experiences, unmet needs and outcomes of parents of severely injured children: A longitudinal mixed methods study protocol. BMC Pediatrics. 2016; 16(152)
3. Paediatric trauma care provision models
Led by Professor Kate Curtis
This is a mixed methods study that has examined the context in which care is provided for severely injured children at 5 paediatric trauma hospitals across Australia. It involved surveys, semi-structured interviews, and a series of focus groups with hospital staff. It also evaluated the use of a Family Support Coordinator in one hospital to assist families to navigate the healthcare system and identify appropriate resources for their needs.
Publications
Curtis K, Foster K, Mitchell R, Van C. How is care provided for paediatric trauma patients and their families in Australia? Journal of Paediatrics and Child Health. 2016; 52(8):832-6
Curtis K, Foster K, Mitchell R, Van C. Models of care delivery for critically ill children and their families: an integrative review of international literature. Journal of Pediatric Nursing. 2015
Project sponsors
Day of Difference Foundation
Collaborators
Sydney Nursing School, University of Sydney
Professor of Mental Health Nursing at NorthWestern Mental Health & Australian Catholic University
Related projects
Related stream of research
Project status
Current
Centres related to this project