Rouse Hill Hospital
Rouse Hill Hospital Development Project: Towards an innovative, far-reaching research-based solution for the local community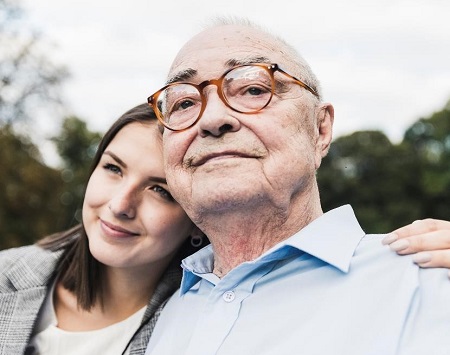 Project members - Macquarie University
Associate Professor Robyn Clay-Williams E: robyn.clay-williams@mq.edu.au
Associate Professor Peter Hibbert
Dr Ann Carrigan E: ann.carrigan@mq.edu.au
Dr Natalie Roberts E: natalie.roberts@mq.edu.au
Associate Professor Rebecca Mitchell
Associate Professor Yvonne Zurynski
Project Contact:
Dr Ann Carrigan E: ann.carrigan@mq.edu.au
External project members
Ms Katherine Maka, Western Sydney Local Health District E: katherine.maka@health.nsw.gov.au
Mr Chrissan Segaram, Western Sydney Local Health District E: chrissan.segaram@health.nsw.gov.au
Project main description
The delivery of hospital care is dramatically changing in the face of new technologies, coupled with increasing social and economic burdens of ageing populations and prevalence of chronic disease. To address the growing challenges hospitals and governments, in Australia and globally, are experimenting with more cost-effective care alternatives, delivered outside hospitals walls; prioritising greater consumer engagement; and investing in digitised care services.
This video describes the research project and was presented to an audience of community members and local healthcare providers in August 2021.
Aims
This project seeks to provide a research-based approach to the Rouse Hill hospital being developed by Health Infrastructure and the Western Sydney Health District. To design a new model for community-based provision of acute care and support services we need to turn to the community and health care providers to understand their expectations and needs of innovative models of care.
Design and method
The project will commence with a grey and academic literature review to identify the key innovative models of health care. A brief survey will then be widely distributed to healthcare providers and consumers from the Rouse Hill catchment. The responders to this survey may volunteer to be part of more extensive consultation through facilitator-coordinated workshops, and follow-up interviews. Members of the culturally and linguistically diverse and Aboriginal and Torres Strait Islander communities will also be consulted.
Benefits
Adopting an evidence-based approach, we will elucidate opinions from the community and providers within the catchment of a new healthcare facility about the barriers and enablers pertaining to seven innovative models of care. This will provide a model for future developing hospitals, in Australia and globally.
Publications related to this research
Zurynski, Y., Smith, C. L., Vedovi, A., Ellis, L. A., Knaggs, G., Meulenbroeks, I., Warwick, M., Gul, H., Pomare, C., & Braithwaite, J. (2020). Mapping the learning health system: a scoping review of current evidence. A white paper. Australian Institute of Health Innovation, Macquarie University.
Braithwaite J, Ellis, L., Churruca, K., Long, J., Hibbert, P. and Clay-Williams, R. (2021). Complexity science as a frame for understanding the management and delivery of high quality and safer care. In: Donaldson, L., Ricciardi, W., Sheridan, S. and Tartaglia, R. (eds) Textbook of Patient Safety and Clinical Risk Management. Cham, Switzerland, Springer, pp. 375-391. https://doi.org/10.1007/978-3-030-59403-9_27
Ellis, L., Pomare, C., Gillespie, J. A., Root, J., Ansell, J., Holt, J., Wells, L., Tran, Y., Braithwaite, J., & Zurynski, Y. (2021). Changes in public perceptions and experiences of the Australian health-care system: a decade of change. Health Expectations, 24(1), 95-110. https://doi.org/10.1111/hex.13154
Funding acknowledgement
Project status
Current
Centres related to this project
Centre for Healthcare Resilience and Implementation Science