Creating safe, effective systems of care
The translational challenge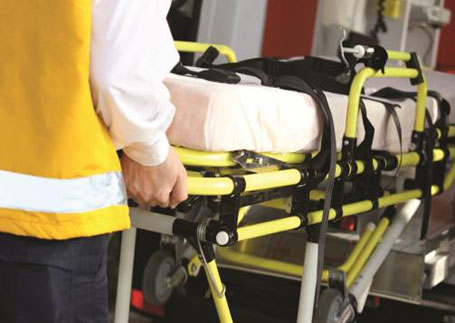 Project members - Macquarie University
Professor Jeffrey Braithwaite - Professor and Director
Professor Johanna Westbrook - Professor and Director
Professor Enrico Coiera - Professor and Director
Project contacts
Associate Professor Peter Hibbert - Program Manager
T: +61 (0)414 253 461
E: peter.hibbert@mq.edu.au
Project members - external
Professor Bill Runciman, Australian Patient Safety Foundation, University of South Australia
Professor Ric Day, University of New South Wales
Professor Ken Hillman, University of New South Wales
Project main description
This $10.8 million NHMRC Program Grant was awarded for five years from 2014-2018. It was the third largest grant awarded by NHMRC in 2012. The project team is committed to seeing health systems improvement move from a localised, small-scale empirical endeavour, to one that is theoretically sound, done at scale, and with widely deployed results.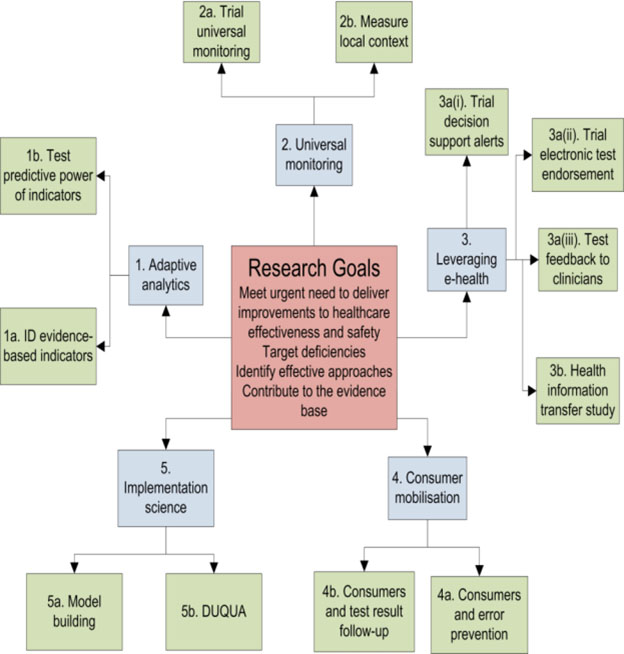 Background
Patients still receive care that is highly variable, frequently inappropriate, and all too often, unsafe. While there is widespread agreement that this is unsustainable, progress has been frustratingly slow because we do not yet understand the foundational processes of translating evidence into practice. We will target the widespread gaps in care we have identified with effective, transportable approaches to the translation of evidence into sustainable clinical practice, in parallel making contributions to the theory of implementation.
In Stream 1 - adaptive analytics – we will bring the emerging "big data" methods to front-line health services, dynamically tracking both processes and outcomes by developing evidence-based clinical indicators for system feedback, and testing the predictive power of these in detecting patients at risk.
In Stream 2 - universal monitoring - we will harness our evidence based indicators in trialling a universal approach to monitoring patient care and responding to clinical deterioration in general wards of acute hospitals, and will measure how local context shapes the translational processes surrounding this trial.
In Stream 3 – leveraging eHealth - we will focus on customisation of feedback alerts with respect to clinician decisions about investigation and medication orders and results using electronic systems across aged care, primary care and hospital settings.
In Stream 4 - consumer mobilisation – we will build on our analysis of 117 reviews of community engagement and will work to identify and overcome barriers to engagement by both consumers and healthcare providers in monitoring and improvement processes.
In Stream 5 - implementation science – we will unravel how context shapes effective implementation by applying an explicit translational model to our improvement strategies (1-4 above), and by executing an international study assessing complex adaptive ecosystems in a collaborative project with eight countries in Europe.
Further information
Diagram 1: Program reach
In the research we do at the Institute, and across the Program Grant's activities, we work with multiple partners. The diagram shows, emanating from the Chief Investigators, examples of the array of partners we work with in our studies. They range from internal groups that the Chief Investigators are involved with, through to national and international bodies.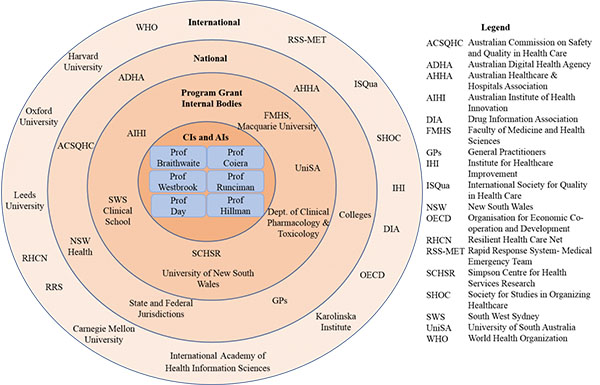 Diagram 2: Capacity building
Throughout the Program Grant's activities, we emphasise the importance of building the skills for the next generation of researchers. We have multiple initiatives including our Pathways into Research Initiative (PiRI) targeting people who will do a PhD or practitioners to work with us on translation. We also aim to develop skill for staff at all levels, through our Building Research Capabilities Initiative (BRCI); and our Talent Management Initiative (TMI), which provides ongoing staff with encouragement and annual performance and career development reviews. We support team building with our Collaborative Teamwork Initiative (CTI) (e.g skills in how to work with consumers, industry and colleagues) and Career Pathways Initiative (CPI) to attract and retain the best researchers, while facilitating opportunities for those not seeking an academic career.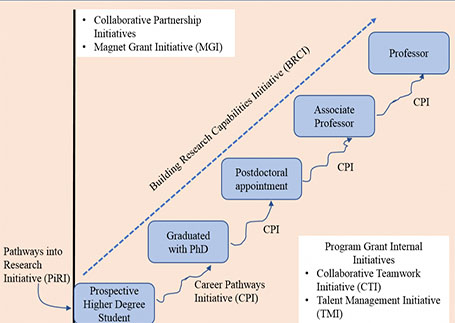 Related projects
Project status
Current
Centres related to this project
Centre for Health Systems and Safety Research