Centre for Health Informatics
The Centre for Health Informatics (CHI) researches the design and use of artificial intelligence (AI) and digital technologies that will drive fundamental changes in healthcare delivery. CHI is Australia's largest and longest running academic research group in digital health and is one of three research centres within the Australian Institute of Health Innovation (AIHI).
CHI also leads the:
The Centre's work is internationally recognised for ground-breaking contributions in many areas. We lead the world in developing technologies and methods to synthesise and deliver research evidence to consumers and clinicians, and to ensure technology use is safe. Our researchers are creating the tools needed to separate evidence from fake news, and we use advanced analytics to deliver precision medical care.
AI is integral to each of CHI's research streams because we know that creating a sustainable, effective and safe healthcare will ultimately require the use of AI. Our work extends from core technology development, through to understanding the safety risks of AI, and developing an appropriate ethical framework.
Our research has produced many new technologies and safety standards. Three spinoff companies have commercialised our technologies in infectious disease bioinformatics, in consumer self-management, and electronic health record infrastructure to support population health research and analytics. Our past staff and students have gone on to have leadership roles as researchers, practitioners and entrepreneurs nationally and internationally.
The Centre for Health Informatics works with industry, major healthcare providers, governments, national and international universities and research institutions. These include researchers at Harvard and Stanford, the Australian Commission for Quality and Safety in Healthcare, the Australian Digital Health Agency, the CSIRO Australian E-health Research Centre, the US National Toxicology Program, Telstra and Therapeutic Guidelines Limited.
We welcome research scientists and doctoral candidates with a background as clinicians, computer scientists and engineers to join our team. We invite industry to partner with us to create business opportunities through research and innovation.
Centre mission
Driving change in healthcare
The Centre for Health Informatics drives change in healthcare and biomedicine by making contributions to:
SCIENCE
Break-through discoveries in computational, communication, cognitive and organisational science needed to support health service innovation and biomedical researchers.
POLICY
Providing expert input and leadership into government, shaping eHealth and digital health policy priorities and goals.
INNOVATION
Invention of novel information technologies and methods that can transfer into industry and health services.
EDUCATION
Training future researchers through postgraduate research degrees, and educating clinicians, technologists and policy makers in health informatics through postgraduate programs.
Research areas
Artificial intelligence in health
This research focuses on the application of information and communication technologies to solving health service delivery problems. The team is currently working on topics in Artificial Intelligence (AI) in healthcare including the digital scribe system to assist clinicians create patient records, as well as patient safety and consumer AI systems. Read more.
Precision health
The Precision Health research stream focusses on the use of machine learning methods to develop patient models and personalised predictions of diagnosis and care. The team also studies how sensors and physiological responses can predict medical conditions and how clinicians and patients interact with health technologies. Read more.
Digital health (ehealth)
The NHMRC Centre of Research Excellence (CRE) in Digital Health commenced in 2018 and builds on the work of a previous Centre of Research Excellence in e-health directed by Professor Enrico Coiera (2011-2017). Investigators in the CRE come from Macquarie University, Bond University, the University of Melbourne, UNSW Sydney, University of South Australia, The University of Sydney and CSIRO. Read more
Patient safety informatics
Information technology (IT) or eHealth is integral to the modern day transformations of healthcare delivery systems to improve quality and safety. IT is also a key enabler for encouraging patients to actively participate in healthcare processes for diagnosis, treatment and prevention. At the same time eHealth can introduce new, often unforeseen, errors that can affect the safety and quality of care and may lead to patient harm. Our research program takes a cross-disciplinary approach to tackle the eHealth safety on a number of fronts by making theoretical, methodological and policy contributions. We monitor the safety of e‑health using reports of critical incidents and automated methods for surveillance of IT systems. We are also investigating models for the safety governance of eHealth. Read more
Consumer informatics
Focusing on those with the highest stake in our healthcare system, our research program investigates the impact, design, and science of Information and Communication Technology (ICT) on consumers, patients and their carers. Our research program is unique nationally and internationally and focuses on the impact of consumer eHealth, the design of consumer eHealth and the science of consumer eHealth. Read more
Digital epidemiology
Our goal is to improve how medical evidence is produced, reported, synthesised, and used to influence the decisions that people make. To do this, we apply new methods from network science and machine learning to public sources of data including clinical trial registries, bibliographic databases, news and social media, and population-level health outcomes. In clinical research informatics our focus is on clinical trial research; especially on finding new ways to reduce biases and improve the efficiency of systematic reviews so we can spot safety issues in recently approved drugs more quickly. In public health informatics we focus on the decisions that people make about their own health; specifically looking at new ways to reduce how often people engage with and spread misinformation online and through social networks. Read more
Our people
Our people come from diverse backgrounds – academic, industry, clinical and professional. You can find people with expertise in health informatics, artificial intelligence (AI), digital health, app development, medicine, pharmacy, bio-medical engineering, patient safety, information technology and network science.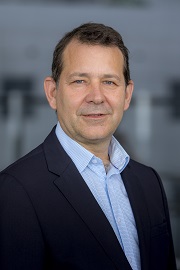 Director, Centre for Health Informatics
Professor Enrico Coiera
Professor Coiera has worked in health informatics for three decades and has a broad range of interests in the application of information and communication technologies (eHealth) to solving health service delivery problems. He emphasises the importance of working on inpatient clinical problems, as well as developing robust theoretical work to support the applied nature of much of this discipline.
Higher degree research students
Our projects
Our projects focus on mapping the complex organisational systems of health systems; developing intelligent systems to support evidence-based health care; developing and applying evaluation tools to assess the impacts of information technology safety in health care; and designing system-wide interventions to provide a sustainable platform for future health systems.
Our resources
CHI has developed a suite of tools and resources relevant to researchers, clinicians, medical practitioners, healthcare and government policy makers, students, and industry.
Our resources
About CHI
Resources
Webinars
Books
Tomitsch M, Wrigley C, Borthwick M, Ahmadpour N, Frawley J, Kocaballi AB, Nunez-Pacheco C, Straker K, Loke L. Design. Think. Make. Break. Repeat. A Handbook of Methods. Amsterdam, The Netherlands: BIS Publishers; 2018
Lau, A. Participatory Health through Social Media, 1st Ed from Shabbir Syed-Abdul, Elia Gabarron. Academic Press, 2016
Coiera E.Guide to Health Informatics. 3rd ed. United Kingdom: CRC Press Imprint; 2015.
Sintchenko, V (Ed).Infectious disease Informatics, Springer, 2010
Sintchenko V. Decision by design: Decision support for antibiotic prescribing in critical care. Saarbrucken: VDM-Verlag Dr Müller; 2009.
Westbrook JI, Coiera EW, Callen JL, Aarts J (eds). Information technology in Health Care 2007, Proceedings of the 3rd International Conference on Information Technology in Health Care; Socio-technical approaches, IOS Press, 311pp.
Lau, A.The impact of cognitive biases on information searching and decision making, UNSW, 2006
Fieshi M, Coiera E, Li Y (eds). Proceedings of the 11th World Congress on Medical Informatics – Medinfo 2004, IOS Press, 2 vols.
Annual reports
For the latest report go to the Resources page.
From 2014, all Annual Reports are incorporated within the Australian Institute of Health Innovation Annual Report.