Behavioural and attitudinal responses to Cochlear implantation in Australia and the United Kingdom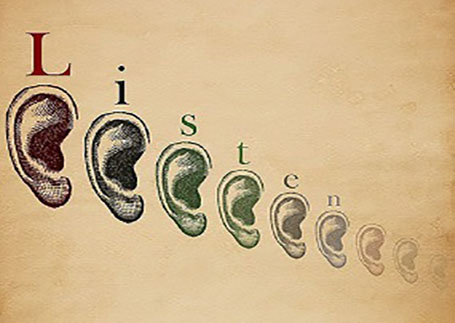 Project members - Macquarie University
Professor Frances Rapport - Professor
Dr Annie Lau - Senior Research Fellow
Mia Bierbaum - Research Officer Research Officer
Project contact
Professor Frances Rapport
T: +612 9850 2320
E: frances.rapport@mq.edu.au
Project members - external
Dr Sarah Hughes - Speech and Language Pathologist, South Wales Cochlear Implant Programme, (U.K.)
Project main description
This study examines the unmet needs of adults with severe to profound hearing loss. The work combines the extensive expertise of qualitative and quantitative researchers, hearing health experts and audiologists, working collaboratively across the Australian Institute of Health Innovation (AIHI) and the Hearing Hub, Macquarie University as well as internationally, with a site in Wales, U.K. The study is unique in its examination of the needs of adults 65 years and older Australia.
The study assesses the barriers and facilitators to cochlear implantation, and the physical, social and emotional aspects of life for those with a severe to profound hearing impairment. The study team, led by Professor Frances Rapport (AIHI), will mine down deeply into data defining the impact of hearing aids and/or cochlear implants on people's quality of life.
Watch this video to see Professor Frances Rapport and colleagues discuss the "Barriers and facilitators to the uptake of cochlear implants in Australia."
Background
There is a recognised, unmet need for the sixty-five+ age bracket of hearing aid users, in Australia and internationally, to convert from current hearing aid use, to cochlear implants (1). This adult segment of the population may benefit greatly from the opportunities that implants can offer – improved hearing and enhanced quality of life (2). However, challenges remain to ensure such conversions takes place (3)(4). Despite extensive conjecture, about lack of patient awareness of the benefits of implantation or inability of service providers to meet strict clinical guidelines (5), and limited research in the field, the nature of these challenges and the reasons why a greater percentage of this population group are not cochlear implant users is not well understood. We need to clarify how patients perceive cochlear implants, and how access to cochlear implant services for those with hearing impairment are negotiated with healthcare providers. Furthermore, scant information is available about referrers' views of viable propositions for this age group and why GPs are not referring more people to hearing health specialists (4) with the added complexity that cochlear implant candidacy guidelines are dissimilar across countries, partly driven by differences in funding models (6).
Aims
To assess the factors (behavioural and attitudinal), and the barriers and facilitators, associated with cochlear implantation, from the perspective of age 65+ adults with severe to profound hearing loss, and healthcare professionals supporting their care.
To clarify healthcare professionals' and individual adults' views and experiences of hearing aid and implant use and referral.
To describe the factors preventing greater uptake of cochlear implants in this adult age group.
Design and method
The study is of mixed-methodological design. It employs an in-depth, qualitative and quantitative approach, to clarify not only service use for those with hearing aids and cochlear implants, but also the attitudes and behaviours underpinning cochlear implant uptake. Bringing together healthcare professionals working in the field with people with a hearing impairment, the study team will examine the topic at length. They will take into account the views and experiences of hearing aid audiologists and general practitioners, and the opinions of adults in Australia and the U.K. who are 65 years and older currently using hearing aids, cochlear implants, or a mixture of the two.
Benefits
The results of the study have extensive implications for how Australian and U.K. healthcare systems are developing hearing health services, which need to fully account for the expectations and longer-term aspirations of those in the 65+ age bracket with severe to profound hearing loss. The study findings will ensure that healthcare professionals can be fully informed about the appropriate negotiation of user-focused treatment and care options that suit patients' needs and their hearing health aspirations, while attempting to circumvent patients' fears and anxieties.
Findings
The study is at recruitment stages, with data collection being prepared, thus no findings to date.
References
Sorkin DL, Buchman YA. Cochlear Implant Access in Six Developed Countries. Otology & Neurotology 2015;37:e161-e164.
Contrera K, Betz J, Li L, Blake C, Sung Y, Choi J, et al. Quality of life after intervention with a cochlear implant or hearing aid. Laryngoscope. 2016;126(9):2110–5
Lamb B, Archbold S, O'Neill C. Bending the Spend: Expanding access to hearing technology to improve health, wellbeing and save public money. 2015. www.earfoundation.org.uk/files/download/1077
Raine C, Atkinson H, Martin J. Access to implants: Time to reflect. Cochlear Implants Int. 2016;17(Sup 1):42–6.
Raine C. Cochlear implants in the United Kingdom: Awareness and utilization. Cochlear Implants Int. 2013;14(1):32-37.
Vickers D, De Raeve, L, Graham J. International survey of cochlear implant candidacy. Cochlear implants int. 2016;17(1):36-41.
Project sponsors
Cochlear Ltd.
Project team details
Professor Frances Rapport - Professor of Health Implementation Science, AIHI, Macquarie University
Dr Annie Lau - Consumer Informatics Stream Lead, AIHI, Macquarie University
Associate Professor Catherine McMahon - Head of Audiology, Australian Hearing
Dr Isabelle Boisvert - Research Program Coordinator, Hearing CRC
Ms Mia Bierbaum - Research Assistant, AIHI, Macquarie University
Dr Sarah Hughes - Speech and Language Pathologist, South Wales Cochlear Implant Programme, (U.K.)
Project status
Current
Centres related to this project
Centre for Healthcare Resilience and Implementation Science