People
Director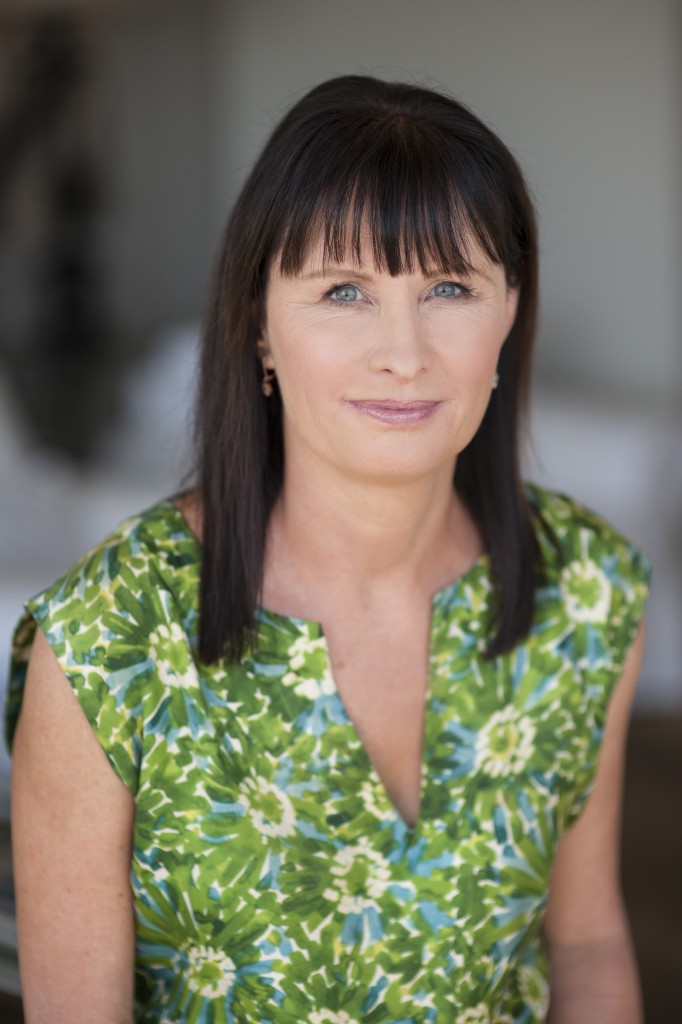 Catharine Lumby is a Professor of Media at Macquarie University and former foundation Director of the Journalism and Media Research Centre at UNSW and foundation Chair of the Media and Communications Department at the University of Sydney. She has been the recipient of ten ARC grants and has conducted large research projects for organisations as diverse as Google Australia, the National Rugby League, the Australian Communication and Media Authority and the Australian Sports Commission. She is the author and co-author of six books and is currently finishing a biography of the Australian author Frank Moorhouse.
Advisory Board
Associate Professor Fay Anderson, (Acting Chair) Monash University
Dr Jane Connors, Head, Industry Policy and Strategy, ABC Radio
Professor Martina Möllering, Executive Dean, Faculty of Arts
Dr Justine Lloyd, Senior Lecturer, CMH Co-Deputy Director
Dr Jeannine Baker, Research Fellow
Jan Müller, CEO of the National Film and Sound Archive
Full Members

I am a cultural historian in the Department of Modern History, Politics and International Relations. I have written extensively on the history of Australian popular culture and the representation of history in popular culture, especially on television and radio. My last book, Friday on Our Minds: Popular Culture since 1945 (2009) was shortlisted for the 2010 NSW Premier's Australian History Prize, and I was awarded an Australian Learning and Teaching Council citation for my teaching in 2010. In 2014, my radio documentary feature, Public Intimacies: The 1974 Royal Commission on Human Relationships won the NSW Premier's Audio Visual history Prize (I shared the award with Catherine Freyne and Timothy Nicastri). With Dr Tanya Evans and Dr Clare Wright, I co-convened the Presenting the Past symposium on history and the media held in September 2013, and for History Week 2015 I convened the Public and Popular Histories of Anzac Symposium, which investigated the ways that Anzac was represented in film, television and popular culture. My co-edited book (with A/Prof Clare Monagle and Dr Jeannine Baker), Small Screens: Essays on Contemporary Australian Television was published by Monash University Publishing in September 2016. My most recent book, The Seventies: The Personal, the Political and the Making of Modern Australia, was published in March 2019 by NewSouth Books. It examines the cultural, social, and political impact of the women's and gay and lesbian movements, particularly the ways in which they troubled the boundary between public and private with their activism.

I am a Senior Lecturer in the Department of Sociology. I am currently working on a set of projects which build on feminist critiques of the public sphere and seek to develop innovative, historically informed ways of looking at contemporary media forms. My research uses audio archives, policy documents and interviews to map cultural histories of media. My current project provides the first comparative history of women's public service radio programming in Canada and Australia via correspondence and audience research, scripts and listeners' letters, and was recently published as Gender and Media in the Broadcasting Age with Bloomsbury. I was a member of the ARC's Cultural Research Network, and through this framework developed an interdisciplinary, collaborative project on the cultural literacies and technologies of 'listening'. In July 2016 I will be a visiting fellow at the Museum of Applied Arts and Sciences (MAAS/Powerhouse), Sydney. I am a joint editor of the journal Space & Culture and contribute to the journal's blog, SpaceandCulture.com
I am an Associate Professor in the Department of Modern History, Politics and International Relations at Macquarie University and I work on the history of the family, sexuality, gender and poverty in Australia and Britain from the eighteenth century through to the present. My publications include (with Pat Thane) Sinners, Scroungers, Saints: Unmarried Motherhood in Twentieth-Century England (OUP, 2012) Unfortunate Objects: Lone Mothers in Eighteenth-Century London (Palgrave, 2005) and Fractured Families: Life On The Margins in Colonial New South Wales (University of New South Wales Press, 2015). I have acted as a consultant for numerous television production companies. I was a consultant and interviewee for a documentary based on the eighteenth-century London Foundling Hospital made by RDF Media and broadcast in the UK on Channel 4 in 2003 and for a Granada documentary on Arthur Munby and Hannah Cullwick in 2008. In recent years I have acted as a historical consultant for Testimony Films, Ricochet, Black Diamond and the BBC all producing programmes on the history of the family in Britain. I continue to work as a consultant for Artemis and Serendipity West for the Australian series of Who Do You Think You Are? In 2013 I made a Radio National Hindsight program on the history of The Benevolent Society. I am committed to the need for academic historians to engage with a wide variety of sources, print, visual and material, and to contribute to the high-quality representation of history in the media. Together with fellow Centre member Associate Professor Michelle Arrow, I co-convened the Presenting the Past symposium on history and the media held in September 2013.
Emeritus Professor Murray Goot

I am an Emeritus Professor in the Department of Modern History, Politics and International Relations, and served as the Deputy Director of the CMH until 2017. My work focuses on media history and Australian politics. I was a pioneer of radio history, the history of newspaper circulation, and the early history of market research. In more recent years my work has covered the history of talkback radio, public opinion, and political campaigning. My most recent book is Divided Nation? Indigenous Affairs and the Imagined Public (Melbourne University Press, 2007), co-authored with Tim Rowse.

Bridget is a Professor of Media, and was inaugural Director of the CMH. Her books include The House of Packer (1999), Sir Frank Packer (2000, 2014), Party Games: Australian Politicians and the Media from War to Dismissal (2003), and Changing Stations: The Story of Australian Commercial Radio ( 2009). The contents of her field-defining reference work, A Companion to the Australian Media (2014), are now available via AustLit. An ARC Future Fellow, she is working on a history of broadcast audiences in Australia, and collaborating on a history of ABC Radio National. Bridget was historical consultant to Power Games: The Packer–Murdoch Story (2013), and is a Fellow of the Australian Academy of the Humanities and a selector for the Australian Media Hall of Fame. She also serves on the editorial boards of Palgrave Studies in the History of the Media, Media History, the Historical Journal of Film, Radio and Television, the Australian Journal of Politics and History and the Australian Dictionary of Biography .

Madsen's research explores cultural and public broadcasting traditions and forms, the history of public broadcasting in radio and audio media, documentary in radio and audio media, sound and radio production, theory and history; auditory and sound culture studies; new audio media, podcasting and the audio arts. Currently, she leads a large Australian Research Council Discovery Project, 'Cultural Conversations: A History of ABC Radio National' and she is writing the first account of the 'documentary imagination in radio'. This project charts transnational documentary traditions and the varied forms which have evolved in radio across a number of sites and broadcasters from the UK to Europe, the USA, Canada and Australia. In 2016 she was a Visiting Research Fellow at the University of Hamburg's Centre for Media History; in 2014 she was a Visiting Research Fellow at the British Library Sound Archive researching the BBC radio features and documentary tradition. Formerly a producer with the ABC, Madsen has contributed distinguished productions for the Australian Broadcasting Corporation, and her work has been broadcast in Europe and the USA. Her writing is in key collections: Companion to the Australian Media (2014), Radio's New Wave (Routledge, 2013), Voice (MIT Press, 2010) and Radio (Routledge, 2009).
Current publications: Madsen V. 'Transnational encounters and peregrinations of the radio documentary imagination', in Transnationalizing Radio Research: New approaches to an old medium, (eds) Alexander Badenoch & Golo Föllmer. Transcript Verlag, Germany, 2018, pp83-99.
I am a Senior Lecturer in the Department of Media, Music, Communication and Cultural Studies at Macquarie University, with a strong interest in the history of literary journalism, as well as biography and historical fiction. Before joining academia, I worked as a journalist in print, television and radio for outlets including the Sydney Morning Herald, the Bulletin, the Times on Sunday, ABC TV and ABC Radio National. My experience in electronic media includes researching/associate producing the award-winning television documentaries Ladies in Lines and The Time of Your Life, as well as devising and producing two series of programs for Radio National, Love Stories and the ACIJ Journalism Forums. I originally trained as a lawyer (BA/LLB UNSW) and completed my PhD in 2000 on the political activism of the literary critic, poet and peace activist Dorothy Auchterlonie Green. That research underpinned my most recent book, a political biography of Green, Warrior for Peace, which largely explored Green's peace activism in Australia from the time of the Vietnam War through to the anti-nuclear protests of the mid-1980s. I am currently working on several research projects concerning creative non-fiction writing and literary journalism. These include the early stages of a history of literary journalism in Australia; a creative work (hybrid genre) examining the role of Australian missionaries in 19th century China, and a project on the ethics of memoir.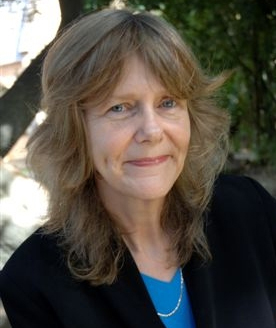 Kathryn Millard is a writer, interdisciplinary scholar and filmmaker with a passion for big ideas and new ways of combining images and text. Her films are internationally recognised and much awarded. Film critics have described Kathryn as someone who 'thrives on the thrill of investigation'. Psychology, colour, place and the afterlife of images are recurring themes in her body of work across film, print and audio. Kathryn's major credits as a screen writer and director include feature dramas, documentaries and essay films. Much of her work engages with the film archives to amplify voices and ideas absent from our screens. One of the founders of Screenplay Studies, Kathryn publishes on innovative writing for the screen and visual narrative. In one strand of her work, Kathryn collaborates with psychologists to re-stage landmark social experiments as dramas.

I am a Research Fellow in the Department of Media, Music, Communication and Cultural Studies and a multi-award-winning documentary filmmaker, scriptwriter and short fiction director. My documentary credits include Lousy Little Sixpence, a seminal film on the taking of Aboriginal children from their families, Admission Impossible, an investigation into the controversial White Australia immigration policies, and The End of the Earth, winner of the Gold Medal for Best Environmental Film at the New York Film Festival. My first feature film, Hunt Angels won three AFI awards in 2006, plus the Australian Film Critics Circle Award for Best Feature Documentary, the Atom Award for Best Documentary and the Joan Long Award for Achievement in Australian Film History. I am currently in production on an MQRF project titled Ablaze, a hybrid documentary that traces the journey by Indigenous opera singer Tiriki Onus to find the 'lost films' made in the 1940s by his grandfather, Aboriginal rights leader and cultural activist, William 'Bill' Onus. I am also conducting interviews with significant Indigenous media practitioners for the NFSA Oral History Program and have completed an article on the Australian government's censorship of films for Indigenous audiences in the 1930s.

I am an ARC DECRA Research Fellow in the Department of Media, Music, Communication and Cultural Studies, and produce work as a film-maker, writer and broadcaster. I have written and produced social history documentaries in Australia, South-East Asia, Africa and Europe, and a novel that was short-listed for the Vogel-Australian Literary Award in 2005. My documentary credits include Love in Our Own Time (2013), In My Father's Country (2008) and Dhakiyarr vs the King (2004). These films have been selected for many of the world's most prestigious festivals including the Sundance Film Festival and IDFA Amsterdam and won major prizes including the NSW Premier's History Award, the Rouben Mamoulian Award, and the Australian Directors Guild Award for Best Feature Documentary. The focus of much of my research has been on social and environmental justice, colonialism, law, ethics, and the ongoing process of reconciliation with Indigenous Australia. I have worked across Australia and the Pacific with organisations such as the Sharing Stories Foundation, the Mulka Centre in Arnhem Land, Screenwest, ABC, Screen Australia, PACMAS and ABC International in order to assist indigenous storytellers to tell their screen stories. Works produced through these initiatives include the shorts Two Brothers at Galarra (2009), Mokuy (2010) and The Ngatji and the Paddlesteamer (2011). My PhD looked into concepts of 'voice' in cross-cultural screen and literary texts and won the MQ Vice Chancellors Commendation for Academic Excellence. My current DECRA research project investigates the involvement of Indigenous soldiers from Australia and the Pacific in World War One. In 2014 I was awarded the Max Crawford Medal for Humanities Research. In 2018 my documentary The skin of others: when Douglas Grant met Henry Lawson was shortlisted for the NSW Premier's History Award Multimedia Prize

I am a lecturer in Screen Production in the Department of Media, Music, Communication and Cultural Studies. I also write, direct and edit screen productions and write about screen culture and creative processes. As a director of the multi-award winning Physical TV Company, I have developed, produced, directed or edited numerous highly acclaimed short films, online and mobile productions and the short feature Thursday's Fictions. My recent film, the half-hour documentary ...the dancer from the dance was a finalist for an Australian Dance Award for Outstanding Achievement in Dance on Screen, and also a finalist for an ATOM Award for Best Arts Documentary. Before joining Macquarie University, I held the post of Head of Screen Studies at AFTRS for 6 years. My book, Cutting Rhythms, Intuitive Film Editing (Focal Press) came out in its second edition in 2015 and the first edition has been translated into Chinese and Korean. In addition to Cutting Rhythms, my publications include editing Performing the Unnameable; An Anthology of Australian Performance Texts (Currency Press, 1999) and a range of academic essays and articles in anthologies and journals. I was the 2009-2010 President of the Australian Screen Editors Guild and I enjoy my ongoing association with the guild as a full member and frequent public speaker. Before taking up filmmaking, editing and film studies, I had a career as a professional dancer - performing with the Bill T. Jones/Arnie Zane Company on the Opera House stages of the world and directing two dance companies. See full profile

I am a Professor in the Department of Media, Music, Communication and Cultural Studies. I am the author of A History of Charisma (Palgrave Macmillan, 2009) and Radio in Australia (UNSW Press, 1989). I have also published articles on radio history, art history, cultural history, and contemporary media culture. My other books are Culture and Technology (co-authored with Andrew Murphie, Palgrave, 2003) and Technologies of Magic (co-edited with Edward Scheer, Power, 2006). My research interests include radio and audio arts history, and intellectual history. My next book is After the Event: New Perspectives on Art History, co-edited with Charles Merewether (Manchester University Press, 2010). In August 2013 I co-curated the Unbound exhibition on the interrelation of the book and art. See full profile

I am the program director of Gender Studies and a lecturer in the Sociology of Gender at Macquarie University, and a visiting fellow at the United States Studies Centre at the University of Sydney. The central theme that animates my research is the relationship between sexual behaviour and gendered expectations. I am particularly concerned with how social identity categories including race, class, religion, disability, and nationality intersect with gender and sexuality to create complex identities and experiences of multiple oppressions and privileges. I am interested in the intellectual development of feminist ideas and activism as well as in the shifting meanings of masculinity. I am also interested in how social identities are made and represented in, and reflected by popular culture, particularly popular music. I received my PhD and MA in History from the University of Southern California, and am working on a monograph entitled Rise of the Superwoman: How Sex Remade Gender in America's Long 1970s (under contract with Harvard University Press). I have published articles on gender and rock music, boxing, and the American reception of Germaine Greer.

Dr Can Yalcinkaya is a Senior Teacher at Macquarie University International College, where he coordinates the Diploma of Media and Communication program. He is a researcher, cartoonist, and musician, whose scholarly and creative work feed into each other. He is the convenor of the Graphic Social Science Research Network, a community of researchers who aim to foster and promote scholarly research communicated in the multi-modal medium of graphic novels. Together with Dr Safdar Ahmed, he founded the anti-racist Muslim metal band, Hazeen, performed in prominent art venues, such as Sydney Museum of Contemporary Art and Cement Fondu, and was featured on the ABC. Can is also one of the organisers of Other Worlds, Sydney's largest zine fair. His key research areas are Turkish media history; transnational media; diaspora and migrant studies; gender studies; visual culture, zines, comics and graphic novels; and ethnomusicology.
Associate Members A-M

I wrote my PhD on novelty in cinema, tracing the history through from the work of Dziga Vertov, a pioneering film-maker in the early Soviet Union. As part of my research, I have produced the independent feature film Mortars, which seeks to explore what Robert Koehler calls the 'cinema of in-between-ness' - refusing categories of fiction or non-fiction. It follows the life of a woman whose house was destroyed by demolition exercises carried out by the Australian Defence Force. She has lived in a broken house for over fifty years and is still seeking reparations. My research interests include Independent Cinema; Early Soviet Cinema; Dance; Community Filmmaking; The Cinematic Practice of Dziga Vertov; The Philosophy of Alain Badiou.
I am a Senior Lecturer in Journalism and Media at Macquarie University. I conduct social and cultural research on media use, with an emphasis on copies and copying practices, and material culture. I have a particular interest in the cultural politics of intellectual property and the role of unauthorised use in cultural history. My work also focuses on the aesthetic dimensions of networked distribution and the persistence of analog media formats in digital culture. Current projects include a scholarly monograph on the cultural history of copies and unauthorised reproduction, a media history of the Australian lyrebird and a social history on the role of unauthorised reproduction in scholarly communities. My book This is not a Remix: Piracy, Authenticity and Popular Music was published by Bloomsbury in 2017. See full profile

I bring to the Centre for Media History the experience of parallel career interests and track record in both media and academic research and writing. I have had long experience as a television and radio practitioner in program production, writing for television and radio and as an executive producer (especially with the ABC) as well as print media. I combine this with academic research in Middle Eastern and Ottoman history, First World War and social history research and authorship of two military history books. As Associate Professor and Senior Research Fellow in the Department of Modern History, Politics and International Relations, I have been managing the Gallipoli Centenary Turkish Archives Research Project. The results of the project are published in my two new books, Gallipoli, the Turkish Defence and Defending Gallipoli, published respectively in February and March 2015. My interest in the Centre is focused on the multiple media representation of historical themes, events and ideas both through the media adaptation of pure research and utilisation of techniques such as oral history and recreation of historical contexts. A further focus of interest is the presentation of war in the media. Most notable recent work includes historical consultancy and main writing credits for the Australian Broadcasting Corporation's innovative and interactive website Gallipoli, The First Day. This project won the AFC's Screen Innovation Award for 2009. During 2014 and 2015 I have been a historical consultant to ABC News advising and producing material for their World War 1 commemorative coverage. See full profile
Dr Erin Claringbold

I am an early career researcher in English literature. My research interests lie primarily in critical race and whiteness studies, particularly in regard to Australian literary and film portrayals of Islam from the 19th century to the present. Extending from my doctoral thesis, my publications in ACRAWSA, Clues and New Scholar have explored how fantasies of whiteness have been sustained through fictional portrayals of the Muslim Cameleers.
Currently, I am researching the (non)representation of refugees in contemporary Australian romance fiction where refugee characters are largely erased, or reduced to blank bodies onto which an illusory white benevolence can be projected. See full profile.

I am an Associate Professor in the Department of Media, Music, Communication and Cultural Studies. My recent publications include Crooks Like Us (HHT: 2009) and City of Shadows (HHT: 2005). I am also the author of a series of crime novels set in Sydney in the 1940s, 50s and 60s (Get Rich Quick, Amaze Your Friends, and The Devil's Jump). I am the recipient of Ned Kelly Awards for Best First Crime Novel (for Get Rich Quick), Best Novel (for Amaze Your Friends) and in 2010 received a Ned Kelly Lifetime Achievement Award. I also research and write about Australian popular music history, which, along with my research into early Australian forensic photography and criminal history, leads me to a deep and continuing immersion in early-mid twentieth-century Australian newspaper, magazine and book publishing. I am also closely involved with writings by and about police and policing over that same period. I am currently a Chief Investigator on the ARC Discovery Project, ' Popular Music and Cultural Memory ' in which my particular focus is on agenda-setting and canon-formation by writers, directors, researchers, journalists and archivists working in the area of popular music history. See full profile.
Professor Bruce Johnson

Formerly Professor in English, I am now Adjunct Professor, Contemporary Music Studies, Macquarie University; Visiting Professor, Music, University of Glasgow; Visiting Professor, Cultural History, University of Turku. My research lies in acoustic cultural history and the role of sound in the emergence of modernity and the history of the media. My authored and edited publications across the field include The Inaudible Music: Jazz, Gender and Australian Modernity; Dark Side of the Tune: Popular Music and Violence (with Martin Cloonan); Erogenous Zones: Sound, Sexuality and Cinema. I am currently editing three collections, on Australian jazz, on Jazz and totalitarianism, and on Music, Memory and Space. A jazz musician, broadcaster, record producer and arts policy advisor, I was a prime mover in the establishment of the government-funded Australian Jazz Archives, and co-founder of the International Institute for Popular Culture based in Turku, Finland. See full profile

I am a tutor, PhD candidate and Australian Postgraduate Award recipient in the Department of Media, Music, Communication and Cultural Studies, researching the connections between journalism, first-person storytelling and feminism. Research for a recently-completed masters thesis on this topic has been commissioned as a chapter for an upcoming peer-reviewed book on the history of memoir. I will also be presenting on this topic at the 2016 Crossroads in Cultural Studies Conference. My previous masters thesis considered the media response to Helen Garner's 1995 book The First Stone, and I drew on this work for a chapter in the book DIY Feminism. I am also a journalist and writer whose essays, comment pieces, features and art reviews have been published in the Sydney Morning Herald, The Australian, The Good Weekend, Crikey, The Conversation, Arena Magazine and numerous other publications. My next publication, a memoir of a friendship with the late Australian poet John Forbes, will be published in Meanjin.

I am a Senior Lecturer in the Department of Media, Music, Communication and Cultural Studies at Macquarie University. My work in media history includes the edited book Diasporas of Australian Cinema (Intellect, 2009) and the ongoing editorship of the internationally refereed journal Studies in Australasian Cinema. I teach the histories and representational contexts of Australian film, television, culture and politics and my research cuts across a range of themes and phenomena: public responses to media treatment of the Schapelle Corby drugs trial; the nexus between cinema and social policy in Australia during the Howard era; constructing genealogies of Sydney in Australian film and television; anti-colonialism in Australian film; religion in Australian film and television; historical modernism in local and international cinema depicting the Australasian region. See full profile
Mark Maley

I am a senior television journalist and post-graduate research student in the Department of Media, Music, Communication and Cultural Studies at Macquarie University. I have held senior positions at the ABC, SBS, Channel 10, the Seven Network, including executive producer of 7.30 Report, Insight and The Walsh Report, and was awarded a Walkley award for investigative journalism for my work as a producer at Four Corners. I have a strong interest in media ethics and media regulation and am currently working in the editorial policy division of the ABC. My research project looks at the impact that 24 hour news and social media has had on the ABC's coverage of federal politics.

I am an Associate Lecturer in music technology and interactive media in the Department of Media, Music, Communication and Cultural Studies. My research interests lie in computer-based collaborative music performance, electronic music, synthesis and animation sound. I am currently completing a PhD thesis on the sound and music of Hanna-Barbera's cartoons from 1957-1973. My most recent publication (co-authored with Rebecca Coyle) looks at sonic retro-futurism and musical themes in The Jetsons (in Music In Science Fiction Television, Donnelly and Hayward [eds], Routledge, 2013). See full profile

I am a Lecturer in Cultural Studies & Media, Department of Media, Music, Communication and Cultural Studies, Macquarie University, Sydney, and an Honorary Research Associate at the School of English, Communication and Philosophy, Cardiff University, where I received my PhD from the Centre for Critical and Cultural Theory in 2013. My work pursues research in Contemporary Thought, Cultural Studies, Literature and Media Studies. I am researching constellations of power, technology and affect in contemporary culture. I am the Co-Editor of the Genealogy of the Posthuman on criticalposthumanism.net

I am a book historian, biographer and editor, and my literary journalism has appeared in a wide range of newspapers, magazines and journals. As the University of Queensland Press's inaugural fiction editor, I published the work of Olga Masters, Peter Carey, David Malouf, Murray Bail, Rodney Hall, Barbara Hanrahan and many others. After completing my PhD (published by MUP in 1984 as Wild Man of Letters: The Story of P.R. Stephensen), I served as UQP publishing manager until 2000 and then as Editor at Large.
In 1985 I received the Barbara Ramsden Award for Editing and later was founding chair of the Queensland Writers Centre. My history of UQP, The Writer's Press, celebrated its 50th anniversary in 1998, and in 2006 I co-edited Paper Empires: A History of the Book in Australia 1946–2005. As the 2011 David Scott Mitchell Fellow at the State Library of NSW, I began biographical research on Sydney Bulletin critic and publisher A.G. Stephens (1865–1933). I contributed to Bridget Griffen-Foley's A Companion to the Australian Media, and my acclaimed publishing memoir, Under Cover: adventures in the art of editing, appeared in 2015. I am an Honorary Fellow in the Department of Media, Music, Communication and Cultural Studies. See full profile www.craigmunroedits.com
Associate Members N-Z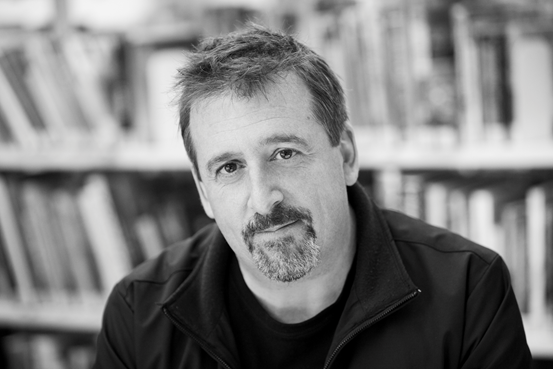 I am a PhD candidate in the Department of Media, Music, Communication and Cultural Studies, researching the history of Australian pulp fiction publishing. I was a co-recipient of the 2015 Australian Film Institute Research Fellowship, examining depictions of crime and policing in early Australian television crime drama. I have co-edited two books, Girl Gangs, Biker Boys and Real Cool Cats: Pulp Fiction and Youth Culture, 1950 to 1980 (PM Press, 2017), and Sticking it to the Man: Revolution and Counterculture in Pulp and Popular Fiction, 1956 to 1980, forthcoming from PM Press in 2019. I have also written a monograph about Norman Jewison's 1975 dystopian classic, Rollerball, to be released by independent UK film and media studies publisher, Auteur, in 2018. My reviews and non-fiction have appeared in The Los Angeles Review of Books, The Age, Guardian Australia, Crime Reads, Overland, Metro Magazine, Sight and Sound, Australian Book Review, the Australian Centre for the Moving Image, and The British Film Institute.
Gaynor Nichols
I am a PhD candidate in the Department of Sociology with a particular interest in the production of reality television. Over the last ten years, reality programming has come to dominate the international television industry both in terms of scale and reach. In Australia, one of the highest rating programs since 2000 has been MasterChef which throughout its three series has had a significant influence on Australian food culture. Through an extensive ethnographic study of the production of MasterChef the aim of my research is to provide the first account of reality television from a production perspective. The project thus provides a significant contribution to the field of media sociology which is predominately focused on consumption studies.
Fereydoun Pelarek
Fereydoun is a PhD candidate in the Department of Media, Music, Communication and Cultural Studies. His research is in the field of digital sound media and design, and he has an interest in the history of sound design practices, analogue and digital, and musical sound design. He teaches in audio, radio, and sound design in MMCCS.

My main area of research is the history of Brazilian cinema, focusing in particular on those films commonly associated with the Tropicália movement in the nineteen-sixties and nineteen-seventies. At present, I am considering the ways in which such films interacted with photography, comic books, graphic design, and conceptual art in Brazil. I also maintain an interest in the Hollywood screenwriting career of William Faulkner, and I am now completing a monograph which surveys this aspect of his work.

I am cultural historian and novelist based in the Department of Modern History, Politics and International Relations. My research interests lie primarily in popular fiction and history. I am currently investigating representations of the Holocaust in mass-market genre fiction. My publications include Desert Passions: Orientalism and Romance Novels (2012) and Cultural History in Australia (co-edited with Richard White, 2003), as well as a range of academic articles and book chapters on Orientalism, popular fiction, film and history, and the history of travel and tourism. I am currently co-editing the Routledge Companion to Popular Romance Fiction with Professor Eric M. Selinger (DePaul) and Dr Jayashree Kamble (CUNY), and editing a book on the popular culture of romantic love in Australia. I am an associate editor of the Journal of Popular Romance Studies, and an editorial board member of the Journal of Australian Studies and the Australasian Journal of Popular Culture.
I am also a novelist. My first novel Love and Vertigo (2000) won The Australian/Vogel Literary Award and was short-listed for the inaugural Tasmania Pacific Region Literary Prize and the Dobbie Award for women's fiction. My second novel, Behind the Moon, was published in Australia in 2005 and in the USA in 2007. It was shortlisted for one of the New South Wales Premier's Literary Awards in 2006. I am working on my third novel. I was in the New South Wales Premier's History and Literature Committee in 2004 and was one of the judges of the New South Wales Premier's Literary Awards in 2007. Since 2007 I have served as a member of the Man Asian Literary Prize advisory panel and I judged the 2010 Man Asian Literary Prize together with Homi Bhabha and Monica Ali. I am currently working on my third novel. See full profile

I am Distinguished Professor of Economics at Macquarie University. I hold a Masters degree from the University of Sydney and a PhD from the London School of Economics. I am internationally recognised for my research and writing on the economics of art and culture. My current research interests include the creative economy, the cultural industries, innovation in cultural organisations, culture in sustainable economic development, heritage economics, the economic role of artists, and the relationships between economic and cultural policy. I have been a frequent consultant for international organisations, including UNESCO, UNCTAD, OECD and the World Bank. My book Economics and Culture (Cambridge University Press, 2001) has been translated into eight languages, and my new book The Economics of Cultural Policy was published in 2010, also by Cambridge University Press. I co-edited Beyond Price: Value in Culture, Economics and the Arts (2008) with Michael Hutter, also for Cambridge, and a second volume of the Handbook of the Economics of Art and Culture (Elsevier/North Holland), co-edited with Victor Ginsburgh. See full profile

I am a PhD candidate in the Department of Media, Music, Communication and Cultural Studies at Macquarie University. I am also a former regional commercial television journalist, producer and presenter. I hold a Bachelor of Journalism, a Master of Research and postgraduate qualifications in adult education and training. My MRes and PhD theses represent the first steps towards producing the first dedicated political, economic, technological and socio-cultural history of regional commercial television in Australia. Secondary research interests include broadcast journalism and international television history. My long-term ambition is to make a meaningful contribution as an academic, broadcaster, educator, author and historian.

I am a Postdoctoral Fellow in the Department of Economics at Macquarie University, examining changes in Australia's contemporary book industry. The research is headed by Professor David Throsby and is funded by the ARC. More information, including links to the latest reports and media coverage relating to the project, is available here.
My research interests relate to the economics and marketing of cultural sector goods and services, with a current focus on Australian book authors, publishers, booksellers and readers; public policy issues; and social justice and ethics, particularly where is there a mix of commercial and non-commercial factors involved. I have lectured in marketing at Macquarie University and affiliated institutions. My PhD, completed in 2012, examined 'Cultural Value and Books in Public Debate in Australia 2003-2008'. The PhD was cross-disciplinary between the departments of Economics and English at Macquarie University. I also have a Masters degree in International Relations from Macquarie University. In the 1990s I worked as a public servant on film, TV, and pay TV policy issues for the Department of Industry, and then joined the Australian Broadcasting Corporation as a multimedia producer, working with ABC staff in TV, radio and concerts to develop CD-ROMs. Since then I've worked on projects for corporate clients including the Institute of Chartered Accountants in Australia and the Royal Australasian College of Physicians, and for not-for-profit organisations including Bungaburra Productions, a leading Indigenous arts company. Prior to commencing full-time doctoral study in 2008 at Macquarie University, I worked as a research assistant on the Macquarie PEN Anthology of Australian Literature, as a researcher for Professor David Throsby on his book The Economics of Cultural Policy, and as Deputy Director of the Innovative Universities European Union Centre. In July 2013 I assisted the Book Industry Collaborative Council in the preparation of its final report.
Honorary Associates
Long-serving members, now honorary

Dr Margaret Van Heekeren is a journalism historian and educator and has published widely in the area of Australian journalism history. Formerly a Senior Lecturer in Journalism at Charles Sturt University, Bathurst, Margaret is now based in Sydney and works with Macquarie University and the University of Sydney. Her most recent publication (2017) is a profile of the nineteenth century Australian journalist and publisher, Samuel Bennett for the Melbourne Press Club's Australian Media Hall of Fame. She is currently researching the history of fake news. Margaret is a founding member of the Centre for Media History Management Committee and a regular contributor to the biennial Australia Media Traditions conference, which she convened in 2007 and co-convened in 2015. Margaret is a member of the Professional Historians Association of New South Wales. In 2013 she was awarded a Macquarie University Vice Chancellor's Commendation for Academic Excellence for her PhD thesis, 'The dissemination of New Idealist thought in Australian print and radio media from 1880 to 1945'. Most recently, she was awarded a Dean's Citation for Excellence in Tutorial Teaching at the University of Sydney.

I am a professional researcher and an honorary associate in the Centre for Media History. I recently completed my PhD with the Department of Modern History at Macquarie University on the life and legacy of Sir Keith Murdoch. I hold Masters degrees from Cambridge University (in Social and Political Sciences) and the University of Westminster (in Communications). Pursuing a keen interest in politics, the media and biography, my career to date include collaboration on various book projects, most particularly with the political journalists Peter Oborne and Adam Boulton. My longstanding clients include journalists, authors, broadcasters and academics in both Australia and the UK: www.tomrobertsresearch.com My first book as a sole author, Before Rupert: Keith Murdoch and the Birth of A Dynasty , was published by UQP in November 2015. See full profile

I am a Macquarie University Research Fellow in the Department of Media, Music, Communication and Cultural Studies and I am currently researching the history of women in Australian broadcasting. I was awarded the University of Melbourne's Dennis-Wettenhall Prize for Australian History for my PhD thesis, a history of women war reporters during World War II. I have extensive experience in the museums and media sectors as a curator, researcher, writer and producer. My radio documentaries include Holding a Tiger by the Tail: Jessie Litchfield (2015), Fler and the Modernist Impulse (2011) and Parenting Blind (2009), all for ABC Radio National. I wrote and directed Our Drowned Town (SBS TV, 2001) a film about the inundation of Adaminaby for the Snowy Mountains Scheme. In 2013 I co-curated the exhibition Life Matters, Action Counts: Michael Callaghan and collaborators at the University of Wollongong. I have also worked as an oral history interviewer for the National Film and Sound Archive, the National Library of Australia and Monash University's Australian Generations oral history project. My first book, Australian Women War Reporters: Boer War to Vietnam was published by NewSouth (2015). My co-edited book (with A/Prof Michelle Arrow and A/Prof Clare Monagle), Small Screens: Essays on Contemporary Australian Television was published by Monash University Publishing in 2016.
All Honorary Members
Professor Robert C. Allen, Digital Innovation Lab, University of North Carolina Chapel Hill
Dr Vicky Ball, Senior Lecturer, Leicester Media School, De Montfort University, UK
Dr Chelsea Barnett, University of Technology, Sydney
Associate Professor Frances Bonner, University of Queensland
Professor Jane Chapman, Reader, School of Journalism, University of Lincoln
Assoc. Prof Hugh Chignell, Director, Centre for Media History, Bournemouth University, UK
Professor Martin Conboy, Co-Director, Department of Journalism Studies, University of Sheffield
Associate Professor Marie Cronqvist, Lund University, Sweden
Associate Professor Robert Crawford, University of Technology, Sydney
Professor Denis Cryle, Central Queensland University
Professor James Curran, Goldsmiths, University of London
Dr Wendy Davis, Central Queensland University
Dr Mary Debrett, La Trobe University
Dr James Findlay, University of Sydney
Professor Jock Given, Swinburne University of Technology
Professor Ann Gray, University of Lincoln
Dr Jerome de Groot, University of Manchester
Dr James Yi Guo, Beijing Normal University
Associate Professor Martin Hadlow, University of Queensland
Associate Professor Mark A. Hampton, Lingnan University
Dr Kyle Harvey, University of Melbourne
Associate Professor Chris Healy, University of Melbourne
Professor David Hendy, University of Sussex, UK
Dr Nick Herd, Australia Council
Professor Annette Hill, Lund University
Emeritus Professor, Michele Hilmes, University of Wisconsin-Madison, USA
Associate Professor Ilona Hongisto, Norwegian University of Science and Technology, Norway
Associate Professor Peter Horsfield, RMIT University
Professor Marnie Hughes-Warrington, Deputy Vice-Chancellor (Academic), Australian National University
Dr Toni Johnson-Woods, University of Queensland
Dr Chandrika Kaul, University of St Andrews
Dr Geoff Kemp, University of Auckland
Dr Rod Kirkpatrick, Australian Newspaper History Group
Dr Victoria Kuttainen, James Cook University
Professor Sonja de Leeuw, Utrecht University
Associate Professor Patrik Lundell, Lund University
Dr Siobhan Lyons, Macquarie University (previously)
Professor Richard Maltby, Flinders University
Bob Maynard, ABC (previously) and independent researcher
Professor Iain McCalman AO, University of Sydney
Associate Professor T. Mills Kelly, Associate Director, Center for History and New Media, George Mason University
Associate Professor Nicole Moore, ADFA, University of New South Wales
Associate Professor Katharina Niemeyer, French Press Institute, Université Paris 2/Sorbonne Universités
Dr Sian Nicholas, University of Aberystwyth
Professor Tom O'Malley, University of Aberystwyth
Dr Don Perlgut, University of New South Wales
Dr Simon J. Potter, University of Bristol
A/Prof Shirleene Robinson, National Library of Australia (NLA)
Dr Leonie Rutherford, Deakin University
Dr Claire Scott, University of Wollongong
Dr Steve Sharp, Director, Telinga Media Pty Ltd
Professor Brian Shoesmith, University of Liberal Arts, Bangladesh
Professor John Sinclair, University of Melbourne
Professor Dipankar Sinha, University of Calcutta
Ettore Siracusa, Sydney College of the Arts, University of Sydney
Professor Christina Slade, Vice-Chancellor, Bath Spa University
Professor Susan Smulyan, Brown University
Professor Sean Street, Emeritus Professor of Radio, Bournemouth University
Dr Melanie Swalwell, Flinders University
Jolyon Sykes, University of South Australia
Dr John Tebbutt, Monash University
Professor Sue Turnbull, University of Wollongong
Proffesor Mark Turner, King's College London
Professor Tom Watson, Bournemouth University
Dr Hans-Ulrich Wagner, University of Hamburg, Hamburg, Germany
Dr Alban Webb, University of Sussex
Dr Chris K. Wilson, RMIT University
Dr Jason Wilson, University of Wollongong