News and events
The First Australasian Commodity Markets Conference was held at Macquarie University from 6th - 7th April 2017.
Organised and hosted by the Centre for Financial Risk, the Conference provided a forum for presenting and discussing high-quality research in all areas of economics and finance related to commodity markets, with an emphasis on – but not limited to – the Australasian aspects of commodity markets and energy risk.
Held in conjunction with the Journal of Commodity Markets, the Conference included keynotes by Marcel Prokopczuk, Professor of Finance at Leibniz University Hannover, Germany, and a double plenary with speakers Thomas Schmitz, Director EEX Group Sales - Global Commodities and Chief Commercial Officer of eeX in Singapore, and Professor Graham Town, from the Department of Engineering at Macquarie University.
There were over 40 international and national presenters and attendees including the Chief and Deputy General Managers of the Securities Exchange Board of India. The conference program included papers on gas and agricultural markets, trading strategies, risk management and premiums, and hedging and derivatives, all from an Australasian perspective.
The conference organisers Professor Stefan Trueck and Dr Lurion De Mello would like to acknowledge and thank the inaugural Australasian Commodity Markets Conference Sponsors: eeX, Woollahra Partners and AFAANZ for their contribution to a very successful event.
The 7th Financial Risk Day brought together a experts from industry, academia and regulators to analyse and discuss recent developments in financial research. This year's theme: the Impact of Technological Innovation on Financial Risk.
The Centre for Financial Risk in the Faculty of Business and Economics hosted Macquarie University's seventh annual Financial Risk Day on 17 March 2017 at the Sydney Swissotel.
Risk Day is an event held each year by Macquarie University's Centre for Financial Risk to showcase work by researchers in this multi-disciplinary centre while enhancing links with industry and regulatory practitioners. Risk Day is a key platform to exchange ideas on emerging research and regulatory issues on important risk-related topics.
This year's theme - Impact of Technological Innovation on Financial Risk – brought together experts on Blockchain, Cryptocurrencies, Data Analytics, and the current wave of FinTech to examine the impact of these developments on the finance and insurance sector, economic and social exposure, and potential gains.
This year was also the first time the Centre partnered with the Optus Macquarie University Cyber Security Hub to profile cyber security as a cross-cutting theme. This provided opportunities to discuss how industry, government and universities are collaborating to develop resilience of cyber security for business and society.
Sessions themes included:
Risk management issues related to Fintech and digital currencies
Innovations and risk modelling in cyber security
Impacts of the blockchain on financial markets and institutions
Digital banking services
Risk fundamentals for successful peer-to-peer lending
Financial Risk Day 2017 brought together representatives of industry, academia and regulatory bodies including:
David Yermack, cryptocurrency expert - New York University
Piet De Jong, Professor of Actuarial Studies - Macquarie University
Fergus Brooks, National Practice Leader, Cyber Risk – AON
Simon Schwartz, Executive Director - Adexum Capital Peer-to-Peer Lending
Mike Aitken, CEO, Professor and Chief Scientist - Capital Markets CRC
Pete Steel, Executive General Manager, Digital - Commonwealth Bank of Australia
In a joint public lecture for the Centre for Financial Risk and Department of Economics, Dr Thierry Bros, Senior Research Fellow at Oxford University, addressed an important issue for the economy: Australia v Russia: Competing to provide gas to China?
The presentation on Friday 4 November considered recent changes in the processes involved in supplying gas for export from Russia and the implications for other gas exporting countries, especially Australia.
Dr Bros has worked in the energy field for more than 20 years, involved with both policy and trading. He launched the European gas and power research arm for Société Générale in 2011. He is recognised as a leader in the energy industry sector having been credited as best European gas analyst for four years in a row (2013-2016) based on the broad range of strategic issues covered.
Dr Bros is a member of the EU-Russia Gas Advisory Council and an advisor for the World Energy Council - Global Gas Centre. He is also a visiting professor at SciencesPo Paris, a senior research fellow at Oxford University, a senior expert at Energy Delta Institute, an Advisory Board Member for the Research Center for Energy Management (ESCP Europe) and a visiting lecturer at IFP School.
Thierry Bros has a Master of chemical engineering from ESPCI ParisTech and a PhD from Ecole Centrale Paris.
The visit was hosted by Centre for Financial Risk member Rosalyne Joyeux from the Department of Economics.
Professor Gary Tian has joined the Centre for Financial Risk, bolstering the centre's reputation for research excellence.
Gary was appointed Professor of Finance in the Faculty of Business and Economics in mid-2016, after a previous role as Professor and Director of HDR and Research in the Department of Finance, and also founding Director of the Centre of Business Research in China, at Deakin Business School. He was also former Professor of Finance and Director of Chinese Commerce Research Centre at Wollongong University. He has held various visiting professorships in universities in China such as Shanghai University of Finance and Economics, Southwestern University of Finance and Economics, and South China University of Technology.
Professor Tian has supervised more than a dozen PhD students. His research interests focus on corporate finance including political connections, CEO compensation, bank lending and informal finance, investment efficiency and family firm and audit opinions and auditor choice. Gary has published in leading finance journals such as the Journal of Corporate Finance (2011, 2012, 2013, 2015) and Journal of Banking and Finance (2015, 2016 and one paper in press). Last year, as one of CIs, he secured the only ARC Discovery Grant in the field of finance (2015-2017). He won a Best Paper Awards from the Financial Management Association in 2011 and Pacific Basin Finance Journal in 2015 and Emerald Citations of Excellence Award for 2015 for his authored paper published in Journal of Corporate Finance in 2012.
Professor Pavel Shevchenko is a welcome new member of the Centre for Financial Risk after joining the Department of Applied Finance and Actuarial Studies in August 2016.
Before his appointment, Prof Shevchenko was a research scientist at CSIRO Australia where he had been since 1999. From 2012 he had held the position of a Senior Principal Research Scientist.
At the CSIRO, Pavel worked in the area of financial risk, leading research and industry commercial projects on modelling of operational and credit risks, longevity and mortality, retirement products, option pricing, insurance, modelling commodities and foreign exchange, and the development of relevant numerical methods and software. He received a MSc from Moscow Institute of Physics and Technology in 1994 and a PhD from The University of New South Wales in 1999.
Pavel is currently an Adjunct Professor at the University of NSW, adjunct Professor at University of Technology Sydney, and Honorary Senior Research Associate in University College London. He is also associate editorof international journals (RISKS and Journal of Operational Risk) and member of a retirement incomes working group at the Institute of Actuaries of Australia. He has published extensively in academic journals, consults for major financial institutions and is a frequent presenter at industry and academic conferences. His publication records include one research monograph, two co-authored research monographs, more than 60 journal papers and over 80 technical reports.
Associate Professor Roy Kouwenberg from Mahidol University, Thailand, presented an econometrics workshop on Measuring Risk and Ambiguity Preferences as part of his visit to the Centre for Financial Risk.
A half-day workshop on this topic, along with a second presentation on a liability-relative drawdown approach to pension asset liability management, were delivered as part of a separate event at Macquarie Applied Finance Centre attended by more than 35 people, largely from industry, on 24 November.
Panel discussions followed each session and involved Frank Ashe, Honorary Fellow MAFC; David Bell, Chief Investment Officer, Mine Wealth and Wellbeing Super Fund; Simon Russell, director of Behavioural Finance Australia and Steve Christie, Director and Principal of ACD Financial, along with Associate Professor Peter Vann, MAFC, as moderator.
The additional campus workshop, attended by almost 20 participants, was held on 1 December 2016 at the Experimental Lab at MGSM and was targeted at PhD students. It explored attitudes to risk and uncertainty as a key component of most economic models and examined developments in the past two decades in methods to measure these preferences in the lab and in the field, and ways of improving outcomes through careful design and implementation of models.
The workshop reviewed some of the standard methods for measuring risk attitudes commonly applied in the literature. It also looked at a relatively new strand of literature involving measuring people's attitudes to ambiguity where decision problems arise because the probabilities of outcomes are not known, or "unknown unknowns".
Roy is also director of the PhD Program at Mahidol University's College of Management in Bangkok. Roy received his PhD in Finance from Erasmus University Rotterdam in the Netherlands and he is a CFA charterholder. Prior to joining CMMU, Roy held positions as quantitative analyst at AEGON Asset Management, The Netherlands, as a postdoctoral fellow at the University of British Columbia, Canada, and as assistant professor at the Asian Institute of Technology, Thailand. He is a visiting researcher at the Erasmus School of Economics, The Netherlands.
Dr Kouwenberg's research areas are investment and behavioural finance. His main focus is on behavioural portfolio choice, especially the impact of loss aversion and ambiguity aversion on stock market participation. He has also done extensive research on financial risk management, especially asset-liability management for pension funds and insurance firms.
Dr Kouwenberg has published his work in the Journal of Financial Economics, Management Science, the Journal of Financial & Quantitative Analysis and the Review of Economics & Statistics, amongst others. He is an editor of the Journal of Pension Economics and Finance, published by Cambridge University Press. He has refereed articles for the Journal of Finance, Review of Financial Studies, American Economic Review and Econometrica.
Summary
Centre for Financial Risk's PhD Workshop, Semester 2, 2017
Our PhD workshop is organized by the Centre for Financial Risk and will be held on Monday, the 6th November 2017. PhD students from the Department of Applied Finance and Actuarial Studies and the Department of Economics will be presenting their working papers. As usual, presentations are 25 minutes followed by a short presentation/review of the paper by a discussant (internal or external expert in the area who reviewed a working paper before the workshop) and a general discussion. The objective of the workshop is to provide a feedback to PhD students on their research and to improve working papers for submission to peer-reviewed journals. It is also a good training for PhD students in presenting their research and an opportunity for others to see the research of our PhD students. Below is the list of presentations.
---
Student: Johan Andreasson
Supervisor: Professor Pavel Shevchenko
Discussant: Dr Sachi Purcal
Title: Optimal annuitisation, housing decisions and means-tested public pension in retirement
---
Student: Yanlin Li
Supervisor: Professor Gary Tian
Discussant: Dr Anna Loyeung - UTS
Title: Are the independent directors recommended by their predecessors indepSpendent? Evidence from China
---
Student: Yanling Wu
Supervisor: Professor Gary Tian
Discussant: Dr Le Zhang - UNSW
Title: Media Coverage and Initial Public Offering, Based on the Rent-seeking Perspective: Evidence from China
---
Student: Jin Sun
Supervisor: Professor Pavel Shevchenko
Discussant: Professor Ken Siu
Title: A note on the impact of management fees on the pricing of variable annuity guarantees
---
Student: Qin Zhang
Supervisor: Professor Jeffrey Sheen
Discussant: Dr Ben Wang
Title: Does Use of the Mixed Frequency and Unbalanced Data Provide Gains for Forecasting? Evidence from China's macroeconomy
---
Student: Matteo Malavesi
Supervisor: Professor Stefan Trueck
Discussant: TBA
Title: Pareto Optimal Choices vs Mean Variance Optimal Choices: a Paradigm of Portfolio Theory
---
Contact: Ms Candice Langdon, Project Officer, 9850 8533
Event location: Finance Decision Lab, Level 1, Building E4A
Event Details / Program
Date: Monday 6th November 2017
Time: 1.00pm-5.00pm. Light refreshments will follow
Location: Finance Decision Lab, Level 1, E4A
Register
Past events
The 6th annual Financial Risk Day Conference was held on Friday 18 March. This year's theme, Banking, Investment and Property Risk: Booms, Bubbles & Busts, led to robust discussion arising from the dynamic presentations.
Luci Ellis, Head of Financial Stability Department, Reserve Bank of Australia
Financial Risk Day 2016 brought together representatives of industry, academia and regulatory bodies for our balanced program.
These included:
Luci Ellis, Head of Financial Stability Department, Reserve Bank of Australia
Christopher Joye, Director, Smarter Money Investment, Contributing Editor, The Australian Financial Review
Michael McCarthy, Chief Market Strategist, CMC Capital Markets (Australia)
Heidi Richards, General Manager, Industry Analysis, Australian Prudential Regulation Authority
Shuping Shi, Senior Lecturer, Department of Economics, Macquarie University
Jeffrey Sheen, Professor of Economics, Macquarie University
Stefan Trueck, Professor of Finance, Macquarie University
Risk Day was held on Friday 18 March at the Ballroom of the Sydney Swissotel.
At a time where financial markets are nerviously waiting for signals to determine their direction, this year's expert speakers addressed:
circumstances connected with irrational exuberance in domestic housing and other financial markets
factors contributing to changes in market behaviour and investment risk
volatility in global financial markets
new tools to analyse changes in economic indicators
Speakers explored the implications of financial market swings and periods of sustained growth and decline – and what they mean for all levels of society as well as those directly involved with financial markets.
Risk day brings together a diverse audience of academics, industry practitioners, regulators, the media and those involved with investment, banking and finance, and risk management in financial markets.
Speakers included Centre for Financial Risk directors Professor Jeffrey Sheen and Professor Stefan Trueck, who have completed important research on detecting changes in financial markets.
Risk Day attracts a broad audience. The event is a platform to exchange ideas on emerging research and regulatory issues on important risk-related topics.
Risk Day is the main event held each year by Macquarie University's Centre for Financial Risk to showcase the work being done by researchers in this multi-disciplinary centre while enhancing links with industry and regulatory practitioners.
The theme, Banking, Investment and Property Risk: Booms, Bubbles & Busts, is consistent with the strategic initiative investigating the "Prosperous Economies" research.
Heidi Richards' presentation can be found at:
http://www.apra.gov.au/Speeches/Pages/A-prudential-approach-to-mortgage-lending.aspx
Luci Ellis's presentation:
http://www.rba.gov.au/speeches/2016/sp-so-2016-03-18.html
Christopher Joye's presentation:
joye_christopher_Risk Day.pptx
Michael McCarthy's presentation:
mccarthy_michael_ Blow Bubbles.ppt
Jeffrey Sheen's presentation:
sheen_jeff_Riskday.pdf
Shuping Shi's presentation:
shi_shuping_FinancialRiskDay_Shi.pptx
Stefan Trueck's presentation:
Presentation_trueck_160318.pdf
---
Financial Risk Day in the media
Blowing housing bubbles - Michael McCarthy in Switzer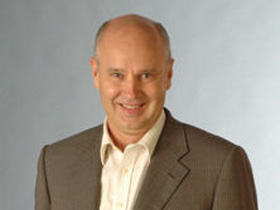 PhD students can take part in a 3-day course with Professor Marco Wilkens, University of Augsburg, in the last week of February.
The course Investment Funds – Research and Applications is open to PhD students and others interested in gaining skills to analyse fund performance, along with greater understanding of the structure and regulation of these funds.
The course runs on three non-consecutive days in the week starting Monday 22 February.
Course: Investment Funds – Research and Applications
Dates: Monday 22 Feb, Wednesday 24 Feb and Friday 26 Feb 2016
Venue: Macquarie University E4B Tutorial Rooms: Monday E4B 314; Wednesday & Friday E4B 316
Time: 9-4pm
Course overview: Participants will acquire profound knowledge of different kind and particularities of investment funds, the funds' fundamental and regulatory framework and basic as well as state-of-the-art methods to assess their performance.
Course contents includes:
Institutional basics of investment funds
Performance measurement of mutual equity funds
Features of other fund categories
Special topics on investment funds
A detailed program is available upon request, and will also be sent after registering
Important information:
Literature will be given during the course. No preparation needed.
The course is being run over three non-consecutive days to give participants time to read papers and reconsider the content between formal sessions with Prof Wilkens.
Please register via email to linda.drake@mq.edu.au by Friday 19 February.
For more information about Professor Marco Wilkens, please visit his staff profile page:
http://www.wiwi.uni-augsburg.de/bwl/wilkens/team/wilkens_marco/
A highly topical seminar was presented by international credit market expert Professor Edward Altman from New York University's Stern School of Business at an event arranged jointly by the CFR and The Centre for International Finance and Regulation (CIFR).
L to R: Professor David R Gallagher, CIFR, Dr Egon Kalotay, Macquarie University and Professor Edward Altman, NYU Stern School of Business
The Centre for Financial Risk, together with the Centre for International Finance and Regulation (CIFR), held an incredibly successful lunchtime seminar on 19 November, presented by visiting academic Professor Edward Altman from New York University's Stern School of Business.
Prof Altman delivered an important address on a key issue relevant to stability in financial markets. The seminar, Outlook for Global Credit Markets – Is it a Bubble? provided analysis and a detailed overview of evidence that bubble conditions could be forming with important implications for global stability. He suggested the credit cycle is showing signs of moving towards the end of a benign phase because of a lack of excessive defaults recently.
He considered whether we are now in the midst of an inflating credit bubble, the likelihood and timing of the bubble bursting and whether are now perhaps in an extended period of opportunistic debt refinancing, with close attention needing to be paid to US monetary policy to monitor conditions.
Prof Altman is an international expert on corporate bankruptcy, high yield bonds, distressed debt and credit risk analysis and his views are regularly sought by key participants in financial market stability, including regulators and market practitioners. More than 150 registrations were received for his seminar at Macquarie Applied Finance Centre within days of the event being announced.
His return visit to Macquarie University involved continuing work with Dr Egon Kalotay on their CIFR-funded project on Real Estate Cycles and Bank Systemic Risk. Other CFR members involved with the project include Prof Stefan Trueck and Prof Geoffrey Loudon.
For more information and photographs please visit CIFR's webpages:
http://www.cifr.edu.au/site/Latest_news/Outlook_for_Global_Credit_Markets.aspx
You can view the photos from the event here.
In his 'first visit below the equator', Professor Tom Nohel, Loyola University, Chicago, delivered a stimulating seminar on Leverage Decisions in Portfolio Management.
L to R: Professor Lance Fisher, Professor Tom Nohel, Professor Stefan Trueck
Presented in conjunction with the Department of Economics, the seminar considered the leverage decisions of portfolio managers by focusing on closed-end equity and taxable fixed income funds. The impact of various factors - including the liquidity of investments held by the fund, the net value of assets, and fund age - on leverage decisions were examined. The presentation also investigated differences in performance between leveraged and unleveraged funds holding either equities or fixed income assets.

The visit, hosted by Professor Lance Fisher, included an informal tour of Sydney's financial district, and meetings with academics, researchers and visiting scholars.
Professor Nohel is based at the Quinlan School of Business at Loyola University. His research interests include strands related to corporate financial policy, including the roles of asymmetric information and financial intermediaries, along with hedge funds and executive compensation and incentives.
Dr Fan Yu has joined the Centre for Financial Risk as its newest member.
Dr Yu is a lecturer in finance in the Department of Applied Finance and Actuarial Studies, after recently joining the Faculty of Business and Economics.
Previously she was Assistant Professor at Fudan University in Shanghai. Dr Yu received her PhD from the University of Washington, Seattle, in 2013 and before that studied at Humboldt University, Berlin to gain her MA.

Her current research interests focus on empirical corporate finance. Other areas of interest include executive compensation, contract theory, corporate governance, capital structure, cash policy and institutional investors.
Dr Yu has a previous link with Australia, receiving the Best Corporate Finance Paper Award at the 26th Australasian Finance and Banking Conference in Sydney in 2013.
We welcome Dr Yu as a member of the Centre for Financial Risk.
Top academic Professor Marco Pagano, University of Napoli Federico II, presented a week-long FIRN Masterclass for PhD students on Market Microstructure between Monday 28 September and Friday 2 October at Macquarie University.
Professor Pagano is a highly regarded scholar in the area of banking and finance, asset pricing, risk management and market microstructure. He has published regularly in journals including the American Economic Review, Journal of Finance, Review of Financial Studies and other leading outlets.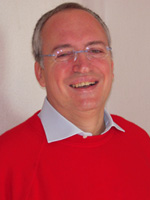 The course is designed for economics and finance PhD students enrolled into member universities of Australia's Financial Research Network (FIRN). It offers the opportunity for participants to understand basic analytical tools of market microstructure theory, show how these tools can be used to analyse regulatory and market design issues, and to illustrate how market microstructure interfaces with asset pricing and with corporate finance.
Additional information about the course and registration for FIRN members will be available at: http://www.firn.org.au/PhD-Courses
As part of his visit, Professor Pagano will also give a seminar talk on Friday October 2, open to the public. Check for more details: http://www.businessandeconomics.mq.edu.au/research/financial_risk/seminars_and_visitors