Is WOMBAT the right tool for me?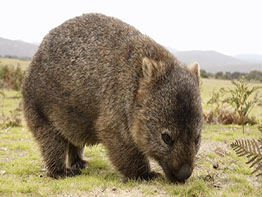 Many different questions can be answered by collecting data using the WOMBAT technique. Some examples are outlined in this table (Westbrook et al, 2012). However, the new features of WOMBAT 2.0 create the potential for many new applications of WOMBAT. In general, the WOMBAT technique may be of benefit to you if you are seeking to quantify aspects of work and workflow.
One of the greatest advantages of using the WOMBAT technique is the potential to compare your findings with other studies which have also used this technique. Thus we suggest that where possible, you consider using definitions of work tasks which will allow you to compare your findings with those from other studies which have used WOMBAT. Definitions of work tasks for doctors' and nurses' timing studies are provided in the WOMBAT users' manual.
The quality of the WOMBAT data will depend upon the quality of the data collection processes established. Observers need to undergo training, and consistency between observers should be tested prior to commencing formal data collection. We encourage you to read the sections in this manual which provide some guidance about design aspects of observational studies to ensure the quality of your data. Also, any observational study of patients or health professionals should seek human research ethics approval before proceeding.
A primary aim of making the WOMBAT more widely available is to build the evidence base regarding health professionals' work and communication patterns, how these are influenced by interventions such as the introduction of clinical information systems, and how changes in work relate to efficient, safe and effective care. On the WOMBAT website we will share information about the work of other WOMBAT users and make available references to results obtained as a way of supporting this activity. The WOMBAT also provides the opportunity to undertake comparative, multi-site and cross-country studies.