IT problems in general practice could be putting patient safety at risk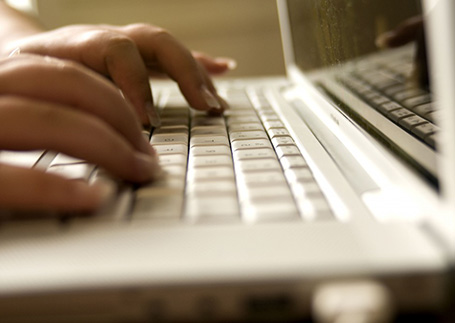 Problems with information technology (IT) in general practice are creating risks for patient care, a study led by researchers at Macquarie University, Flinders University and the University of New South Wales has found. The TechWatch study, published in BMJ Quality and Safety, examined the effects of IT errors on patient safety in general practice
The researchers asked 87 General Practitioners (GPs) across Australia to report any IT incidents over a 19 month period between 2012-2013 that could lead to patient harm or near miss events, finding that IT issues were at fault for 90 reported incidents during this period. While some of the patient safety risks were carried over from historical paper records system, there were an array of additional disruptions in workflow and hazards for patients unique to IT.
"Our results show that IT problems can disrupt care delivery and pose risks to patient safety," said Associate Professor Farah Magrabi from the Australian Institute of Health Innovation and the NHMRC Centre for Research Excellence in E-Health at Macquarie University.
"While IT has many benefits for clinical medicine, it can and does give rise to hazardous circumstances for patients and may disrupt the delivery of care and lead to patient harm," she added.
Some errors that were exclusively caused by IT issues included problems with user interfaces, routine updates to software packages and drug databases, and the migration of patient records to new systems. However, the study also found that issues arose due to computer-human interactions, where errors such as selecting the incorrect drug on a drop-down menu, ordering medications for the wrong patient after being distracted during the electronic ordering process, ease of access to structured notes on the electronic system causing GPs not to check other records that may not be as readily accessible, and failure to use the latest protocols were also apparent.
"At present clinical software in Australia is not built to any common safety standard and there is no systematic operational oversight of software that is used in care provision," explained co-author Professor Michael Kidd from Flinders University.
"This leaves patient care susceptible to IT problems which could potentially be reduced by monitoring IT-related harm currently experienced by our health system," he added.
The authors recommend surveillance of these hazards around times when clinics are migrating historical records to new systems and software updates are occurring.
"It's important that we treat the clinical safety of e-health seriously, particularly in situations where errors are more likely to occur and harm patients," concluded Associate Professor Magrabi.
Magrabi, Farah; Liaw, Siaw T; Arachi, Diana; Runciman, William; Coiera, Enrico; Kidd, Michael R. Identifying patient safety problems associated with information technology in general practice: an analysis of incident reports. BMJ Quality and Safety. November 2015.