Our people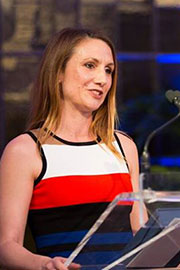 Director
Dr Tanya Evans
Dr Tanya Evans specialises in family history, motherhood, poverty and sexuality. She is passionate about researching ordinary people and places, incorporating them in her research, and the construction of historical knowledge.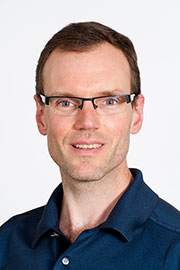 Co-Deputy Director
Associate Professor Shawn Ross
Associate Professor Shawn Ross is an expert in digital research methods, including archaeology, oral history, and archival history. He leads a major e-research infrastructure project funded by NeCTAR (NCRIS), ARC LIEF, and NSW Research Attraction and Acceleration Program (RAAP) awards.
Co-Deputy Director
Dr Mark Hearn
Specialising in the role of history in public policy, Dr Mark Hearn researches industrial relations policy, business history and the Centenary of Federation.
Members
Associate Professor Michelle Arrow
Michelle Arrow is a cultural historian in the Department of Modern History, Politics and International Relations. She focuses on the history of Australian popular culture and on the representation of history within it.
Dr Matthew Bailey
Dr Matthew Bailey is the most widely published historian of retailing in Australia. His research interests encompass business, urban and retail history as well as histories of consumer culture. He uses oral history to explore organisational culture, innovation and business strategy, as well as people's experiences of space and place. He has presented research to a range of industry groups, businesses and public authorities.
Professor Sean Brawley
Sean Brawley completed his PhD at the University of New South Wales in 1992. His thesis examined foreign relations and Asian immigration to Australasia and North America, and became his first book The White Peril: Foreign Relations and Asian Immigration to Australasia and North America (UNSW Press, 1994).
Associate Professor Malcolm Choat
Malcolm Choat 's research focuses on issues of authenticity and forgery in the study of history, with a focus on fake artefacts (especially papyrus manuscripts), and the issues for the practice of history raised by authentication practices and discourses of authenticity.
Dr Peter Edwell
Peter Edwell's research focuses on Roman Eastern Provinces in Late Antiquity. Treasurer for the Society for the Study of Early Christianity
Dr Alison Holland
Dr Alison Holland graduated with a PhD in history from the University of New South Wales in 1999. Her thesis explored humanitarian advocacy around Aboriginal human rights and the reform of Aboriginal affairs across the middle decades of the twentieth century, with a particular focus on the life, work and ideas of Mary Bennett (1881-1961).
Dr Emily O'Gorman
Emily O'Gorman's research focuses on past, current and future river and wetland knowledge and management; and, approaches to weather and climate in the sciences from the nineteenth century to the present.
Professor Lucy Taska
Lucy Taksa is Professor of Management and co-Director of the Centre for Workforce Futures in the Faculty of Business and Economics at Macquarie University in Sydney. Her PhD on the diffusion of scientific management from the USA to Australia before 1921 focused on the role of engineering and other professional networks and public sector management, work culture and university and technical education in New South Wales (NSW).
Dr Rowan Tulloch
Dr Rowan Tulloch lectures in digital media and video gaming. His research considers how technological and cultural logics are embodied within practices of interactivity.
Advisory Committee
Australia
International
Associates
Ruby Arrowsmith-Todd
Rachel McMullan
Georgia McWhinney (MHPIR PhD student)
Kylie Flack
Caitlin Adams
Margaret Fowler
Alexandria Hawkins
Tess Watterson