Available Projects
PhD projects available with Simon George
Applicants should have completed an Australian undergraduate degree with first class honours in a relevant discipline (geochemistry, geology, analytical chemistry) and also have demonstrated equivalent research qualifications from an Australian or overseas university, such as a Masters degree with substantial research thesis component. The MRes degree at Macquarie is the ideal pathway degree. There is more advice here.
Potential research topics (most will be collaborative with other groups: see our project pages for collaborators involved):
Deciphering biogeochemical signatures of ancestral metazoans during the Cambrian Explosion.
Deconvolution of biomarkers in Ediacaran and Cambrian successions.
More generally, evolution of life in the Precambrian.
Laser micropyrolysis of microfossils, shelly fossils, oil-bearing fluid inclusions, fine-grained laminated sediments.
Palaeoecology using organic geochemistry and fossils..
Age dating of the source rocks of crude oils.
Shale gas and coal bed methane: geochemistry of the resource and of the produced water.
Biogeochemistry to infer palaeotemperatures and organic matter inputs in marine sediments.
Oil and fuel spills and bioremediation.
The Sydney Basin record of the Permian-Triassic extinction event.
More details about research topics I have in mind are on my project pages. However, if you have a bright idea that you would like to explore with me, please send me an email.
General information about funding opportunities for postgraduate research is available from the Higher Degree Research Unit. Information here describes the various postgraduate awards for Australian students, and scholarships available for Australian and international students.
Please contact me if you are interested in doing a postdoc here, as there are various funding routes we can seek.
Scholarship Opportunities
We encourage outstanding applicants who have completed qualifications equivalent to Australian First Class Honours to apply for full-time scholarships. Further Information on equivalence and currently available scholarships can be obtained from the Higher Degree Research Office on their scholarships page.
Schemes currently available include:
MQRES scholarships are available year round for domestic and international students. Include an APA-equivalent stipend
The Australian Postgraduate Award (APA) scheme for domestic students will closes in October.
Applications for candidature/scholarship should be forwarded to the Higher Degree Research Office.
Five reasons to come to Macquarie University in Sydney to do research with Simon George
The interesting research topics and projects (in my humble opinion!). I have access to very interesting sample sets (e.g. Pilbara, ancient fluid inclusions, IODP, Antarctica).
A dedicated lab is available for organic geochemistry, managed and run by Prof. Simon George. There is plenty of modern equipment, and I have interesting research collaborators on the projects.
Macquarie University is a great place to do research: it is very multidisciplinary and research focused, with great people and strong international links. I am the Director of the Macquarie University Marine Research Centre, and I am also a member of the Planetary Research Centre.
Macquarie University is situated in a park-like campus close to the Lane Cove National Park and business parks. It has over 40,000 students and a broadening research reputation.
Sydney is a terrific place to live, fantastic camping, bush, beaches, climbing etc within easy reach of the City.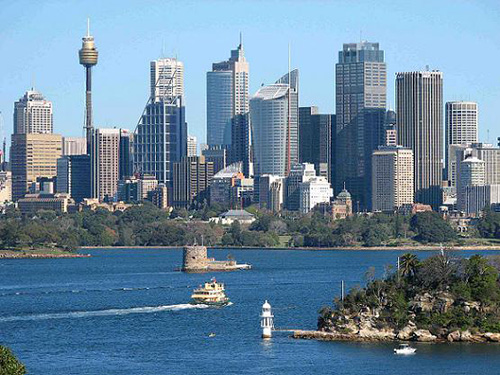 Sydney Harbour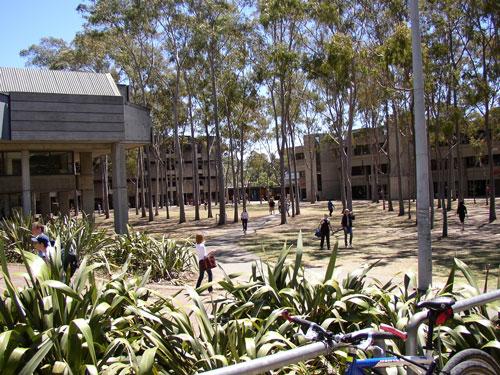 Macquarie University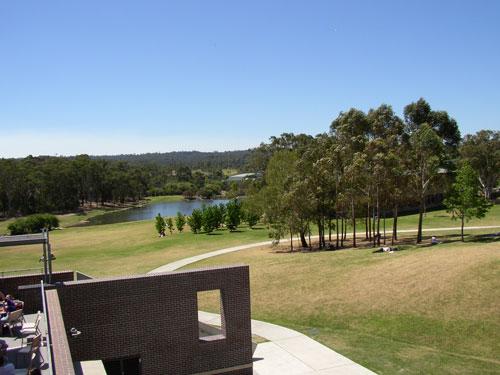 Macquarie University