Analytical Glycoimmunology Group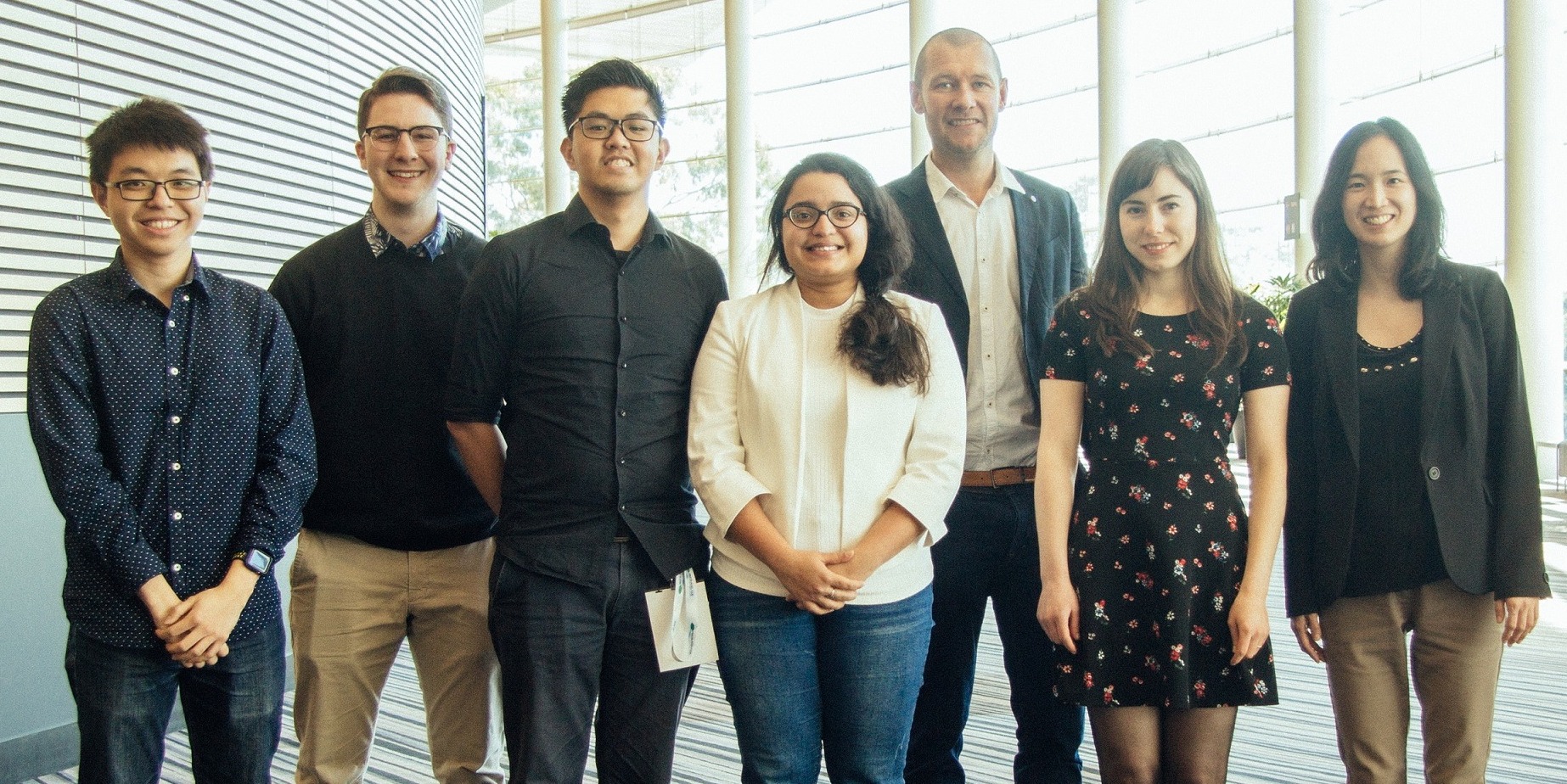 From left to right: Mr Kevin Chau, Mr Julian Ugonotti, Mr Harry Tjondro, Ms Sayantani Chatterjee, Dr Morten Thaysen-Andersen (Group Leader), Mrs Anastasia Chernykh, Dr Rebeca Kawahara Sakuma

A warm welcome to the Analytical Glycoimmunology Group,
We conduct fundamental biomedical-focused research exploring the importance of sugary-proteins (glycoproteins) in human health and disease. With a strong focus on unpicking the glycobiology of the innate immune system in particular of neutrophils and macrophages, we seek to advance our molecular and cellular understanding of the role of glycoproteins in immune-related disorders including in cancer and inflammation and upon pathogen infection (e.g., sepsis, tuberculosis, cystic fibrosis).
We develop and apply advanced mass spectrometry-based methods in glycomics and glycoproteomics while drawing on methods in protein and carbohydrate chemistry, immunology, structural biology, molecular biology and other 'omics disciplines to unravel the basic glycobiology of the innate immune system and to identify defects in the complex "glycoproteome" and decode the aberrations in the underpinning glycosylation machinery associated with human immune diseases.
We are a highly collaborative team. Please do not hesitate to contact Group leader Dr Morten Andersen should you be interested in more details regarding our research, possibilities for student research projects, fellowship opportunities or potential research collaborations.