Post -translational Modifications
Post-translational Modifications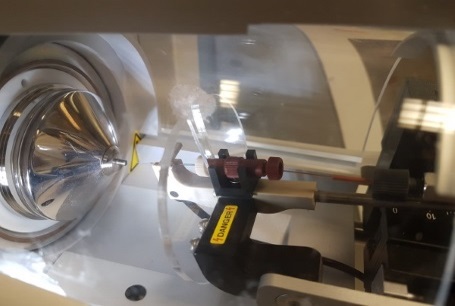 Post-translational modifications play important regulatory roles in protein structure and function and often involve the enzymatic addition or removal of small function groups to a protein. Common examples include acetylation, amidation, biotinylation, cysteinylation, deamidation, farnesylation, formylation, glycation and glycosylation, hydroxylation, methylation, oxidation, phosphorylation, and sulfation. PTM analysis by mass spectrometry has evolved significantly in recent years, and APAF now offers services for protein phosphorylation, acetylation and glycosylation analysis.
Selected Services
Phosphorylation
Phosphorylation plays important roles in many biological processes. APAF utilises titanium dioxide (TiO2) or Fe-NTA enrichment of phosphopeptide in combination with 10-plex TMT labelling to provide extensive coverage and quantitation of the phosphoproteome. We have recently established protocols for phosphopeptide recovery and enrichment from cells and yeast.
Analysis of enriched PTMs
APAF can analyse your enriched PTM samples (Eg from antibody, pan-antibody or affinity enrichment) using one of our highly sensitive nanoflow LC-MS platforms.
Sample Request Forms
These maybe found at our Forms, Terms and Conditions page