Our people
Executive committee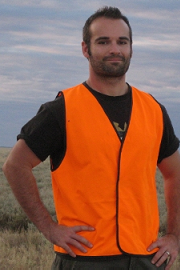 Centre Director
Associate Professor Craig O'Neill
A/Prof. Craig O'Neill is the director of the Planetary Research Centre at Macquarie University, and an Associate Profesor in geodynamics and planetary science, in the Department of Earth and Planetary Science at Macquarie University. He is a Chief Investigator and board member of the Core to Crust Fluid Systems (CCFS) ARC Centre of Excellence.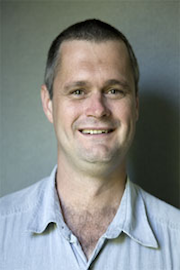 Deputy Director
Dr Bruce Schaefer
Bruce Schaefer is a lecturer within the department of Earth and Planetary Sciences and is currently appointed in a research intensive CoRE position. He co-ordinates the 3rd year geochemistry unit (GEOS343) and is involved in the third year field mapping trip (GEOS307). Bruce came to Macquarie in late 2008, having completed a 4 year postdoc at the Open University, UK, followed by almost 7 years as a lecturer at Monash University.
Professor Michael Heimlich
Engineering
Associate Professor Heimlich received the BS (magna cum laude), ME, and PhD from Rensselaer Polytechnic Institute. He has had research internships at Eastman Kodak (Rochester, NY, USA), IBM Research (Yorktown Heights, NY, USA), and M/A-COM (Lowell, MA, USA). Dr. Heimlich is a member of the IEEE and has served on the technical program committee for IEEE Design Automation Conference (DAC).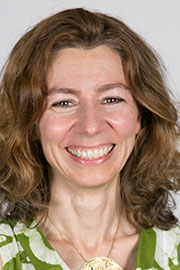 Professor Orsola de Marco
MQAAAstro
Orsola works on the astrophysics of evolved stars, with emphasis on binary interactions. She uses mostly optical telescope techniques to identify and characterise new binaries and computer simulations to determine what happens to stars when they interact with a companion.
Dr Michael Chang
Department of Environmental Sciences
Michael Chang is a lecturer in spatial information science in the Department of Environmental Sciences. Before joining Macquarie University, Michael was a research fellow at the University of New South Wales under the Cooperative Research Center for Spatial Information (CRC-SI) which conducts user-driven research in emerging areas of spatial information.
Associate members
Dr Helen Maynard-Casey (ANSTO/ MQ Honorary Associate)
Dr Andy Tomkins (Monash University)
Academic staff
| Name | Department | Research areas |
| --- | --- | --- |
| A/Prof. Tracy Rushmer | Department of Earth & Planetary Sciences | Deformation of planetary materials, core formation. |
| Prof. Simon Turner | Department of Earth & Planetary Sciences | U-series systematics of meteoritic and terrestrial material. |
| Prof. Stephen Foley | Department of Earth & Planetary Sciences | High-pressure experiments on planetary interiors. |
| A/Prof. Simon Clark | Department of Earth & Planetary Sciences | High-pressure experiments, synchotron. |
| Prof. Simon George | Department of Earth & Planetary Sciences | Biomarkers of earliest life. |
| Prof. Martin Kennedy | Department of Earth & Planetary Sciences | Signatures of life and biocycles in the geological record. |
| Dr. Juan Carlos Afonso | Department of Earth & Planetary Sciences | Planetary geophysics and modelling. |
| A/Prof. Sandra Piazolo | Department of Earth & Planetary Sciences | Rheological behaviour of planetary material and ices. |
| Prof. Mark Wardle | Department of Physics & Astronomy | Formation of planetary systems. |
| Dr. Christian Schwab | Department of Physics & Astronomy | Detection of and characterisation of exoplanets. |
| Dr. David Inglis | Department of Engineering | Microfluidics, mechatronics and robotics. |