Workshop: How radio set the stage: Thinking about national and global issues in media history
Workshop: How radio set the stage: Thinking about national and global issues in media history
All welcome to attend a media history discussion and workshop with Associate Professor Michael J. Socolow (Maine).
DATE: Monday 13th May
TIME: 2.00 - 4.00
LOCATION: 10HA, Room 210
Students and staff are invited to a free workshop with Michael J. Socolow, PhD (Fulbright Research Scholar, News & Media Research Centre, University of Canberra, and University of Maine, USA) hosted by the Centre for Media History.
Michael is a former broadcast journalist who studies media history, radio and journalism. He is currently investigating the nexus of sport broadcasting and nationalism in Australia during the interwar years. He is also working on a book manuscript detailing alternatives to the U.S. network broadcasting system as it emerged in its first decade. He will discuss methods of historical inquiry, and explain the challenges involved in producing comparative global media history. This will be followed by general discussion, and consideration of the questions, issues, and challenges arising from the participants' own research.
Topics of discussion might include - but are not restricted to - issues in archival research; sound and film preservation; effectively composing and publicising scholarship; the nexus of social, cultural, economic and political factors in media history; audience analytics in both the past and present; and the history of media effects scholarship.
We particularly welcome the participation of higher degree research students and early career researchers working on questions of media history or journalism studies from any discipline, from within or outside MQ.
Prospective participants should provide a short outline of their current work as a means of framing the overall discussion, and may also include any relevant research problem or question that has arisen in their research project/s. Expressions of interest, including full contact details, should be emailed to Dr Jeannine Baker by Thursday 9 May. Email: jeannine.baker@mq.edu.au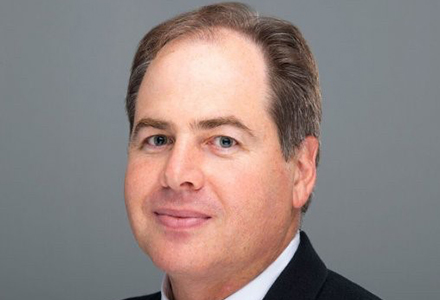 Michael J. Socolow is a media historian whose research centres upon America's original radio networks in the 1920s and 1930s. His scholarship on media history has appeared in Technology & Culture, Journalism & Mass Communication Quarterly, The Journal of Broadcasting and Electronic Media, and other scholarly journals. He is the author of Six Minutes in Berlin: Broadcast Spectacle and Rowing Gold at the Nazi Olympics (Urbana: University of Illinois Press, 2016) for which he was awarded the 2018 Broadcast Historian Award by the Library of American Broadcasting Foundation and the Broadcast Education Association. He is also a former broadcast journalist who has worked as an Assignment Editor for the Cable News Network and as an information manager for the host broadcast organisation at the Barcelona, Atlanta, and Sydney Olympic Games. He has written pieces on media regulation and media history for Slate, the New York Times, Columbia Journalism Review, the Chronicle of Higher Education's Chronicle Review, and other journalistic outlets. He is currently a Fulbright Scholar hosted by the News and Media Research Centre at the University of Canberra.