Population Hearing Healthcare Conference
Inclusion. Diversity. Equity. Access.
Hearing loss and middle ear disease remain a major public health problem, with the highest burden seen in low-middle income countries. However, challenges to accessing hearing healthcare remain in high-income countries for our most vulnerable populations, including First Nations populations, the homeless, and refugees. Such cracks in our healthcare systems have been exposed systemic, structural and social inequities through the disproportionate effects of COVID-19.
In this conference, themed "inclusion, equity, diversity, and access", we aim to better understand how diversity (including culture, gender, and age) plays a role in access to healthcare and hearing healthcare. Further, we will discuss how population data can provide the much needed evidence-base to inform and transform policy and practice.
March 3rd 2021, marks the launch of the first ever WHO World Report on Hearing that enables researchers, clinicians, people with hearing loss and their families to unite and advocate for "Hearing Care for All". We invite you to watch the pre-recorded videos and then join us for panel discussions and live presentations for the Population Hearing Healthcare Conference 2021.
2021 Conference Co-Chairs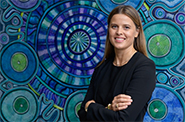 Professor Catherine McMahon is Director of Audiology and Director of HEAR (Hearing, Education, Application, Research) at Macquarie University, Australia.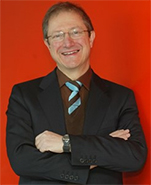 Professor Adrian Davis OBE is Honorary Professor of Hearing and Communication, Ear Institute, UCL, UK.
Join the live event!
3 March 2021 | 1pm - 5pm MST (Arizona)
3 March 2021 | 12pm - 4pm PST (Vancouver)
3 March 2021 | 8pm - 12am GMT (London)
4 March 2021 | 7am - 11am AEDST (Sydney)
Breakout Rooms for mentoring sessions available following the end of the panel discussions - please see further details below.
All videos have closed captioning - please press CC to turn captioning on.
Session 1: Disparities in health: Inclusion. Diversity. Equity. Access
Professor Roland J. Thorpe, Jr. : Health Disparities in Alzheimer's Disease
Based at John Hopkins University Bloomberg School of Public Health, Roland Thorpe holds joint appointments in medicine and in neurology at the Johns Hopkins University School of Medicine. He serves as the director of the Program for Research on Men's Health at the Hopkins Center for Health Disparities Solutions. Professor Thorpe's research focuses on racial and socioeconomic health disparities, particularly among U.S. men.
Video available soon.
Associate Professor Kelvin Kong: Aboriginal Hearing Health
Conjoint Associate Professor at the School of Medicine and Public Health, University of Newcastle, and Honorary Assciate Professor at Macquarie University, Kelvin Kong is an otolaryngology, head and neck surgeon and a fellow of the Royal Australasian College of Surgeons (RACS). A Worimi man from Port Stephens, Australia, he is Australia's first Aboriginal ENT surgeon and has dedicated much of his working life to closing the gap between Indigenous and non-Indigenous Australians in hearing health.
Professor Gillian Einstein: The World Writes on the Body: Sex and Gender Issues in Research
Gillian Einstein is a faculty member in the Department of Psychology at the University of Toronto, Adjunct Scientist at Women's College Research Institute, and a member of both the Institute for Life Course & Aging and the Centre for Sexual Diversity Studies at the University of Toronto. She is also the Founder of the Collaborative Specialization in Women's Health at the University of Toronto, The Wilfred and Joyce Posluns Chair of Women's Brain Health and Aging, and Guest Professor of Neuroscience and Gender Medicine, Linköping University, Linköping, Sweden.
Distinguished Professor Manfred Diehl: Subjective Views of Aging and Negative Age Stereotypes: Their Role in the Context of Age-Related Hearing Loss.
Manfred Diehl is a life-span developmental psychologist at Colorado State University who studies processes of adult development and aging, with a particular focus on how successful and healthy aging can be achieved. His research interests cover how adults develop an awareness of their own aging and how this awareness is linked to developmental outcomes; if changing adults' negative views on aging can facilitate the adoption of behaviors that are known to promote successful aging; and how personality and social-emotional processes contribute to positive adult development and successful aging.
Panel discussion: Disparities in Health and Effects on Hearing Loss
[Join the live webinar - see registration link above]
Session 2: The role of big data
Associate Professor Paul Mick: Inequalities in Hearing Health Among Sub-Populations in the Canadian Longitudinal Study on Aging
Paul Mick is a neurotologist and cochlear implant surgeon and directs the hearing implant program for the province of Saskatchewan, Canada. His research seeks to understand relationships between sensory loss and age-related health outcomes such as social isolation and cognitive decline, and how better treatments for hearing loss can facilitate healthy aging. He completed a neurotology/skull base surgery fellowship at the University of Toronto, his otolaryngology residency at the University of British Columbia, and a Masters' degree in Public Health (epidemiology) at Harvard. He is a member of Team 17 of the Canadian Consortium on Neurodegeneration in Aging – Interventions at the Sensory/Cognitive Interface. He is an associate professor at the University of Saskatchewan and has published over 30 peer-reviewed manuscripts.
Retired Professor Kelly Tremblay: Older Adults' Perceptions of Current and Future Healthcare Services in Australia, England, USA, and Canada
Kelly Tremblay began her audiology career in Canada before heading to the USA to complete a PhD and specialize in communication neuroscience. She's been an audiologist for over 30 years, and recently retired from her position as a Professor at the University of Washington in Seattle. She is currently an Affiliate at the University of British Columbia. Newly retired from academia, Kelly continues to advocate by volunteering her services to non-profit organizations, with one example being a Board Trustee with the Hearing Loss Association of America. She serves as a mentor/coach to women in science and healthcare and consults with organizations who support healthy aging.
Dr Lydia Haile: Hearing Loss Estimation: Global Burden of Disease
Lydia Haile is a Post-Bachelor Fellow at the Institute for Health Metrics and Evaluation, where she estimates the prevalence of hearing loss and chronic respiratory disorders for the Global Burden of Disease Study.
Nikolai Bisgaard: Estimating Global Hearing Aid Coverage
Nikolai Bisgaard graduated from the Technical University of Denmark as M.Sc EE (1976) with a thesis on psychoacoustic testprocedures. He has worked in the hearing industry since 1978 and was responsible for R&D in GN Resound from 1984 to 1999. Nikolai Bisgaard has been active in industry bodies like the EHIMA, HIMSA and HIMPP, has been involved in developing international standards for hearing aid fitting and led the effort to develop standard audiograms. He has recently worked on analysing hearing aid adoption rates using data from EuroTrak surveys and the hearing industry. Nikolai Bisgaard is currently VP of External Relations at GN Hearing.
Professor Bamini Gopinath: Health and Social Outcomes Associated with Hearing Loss
Bamini Gopinath is the Cochlear Chair of Hearing and Health at Macquarie University. She is an epidemiologist who has been actively involved in developing and conducting numerous population health studies. To date Bamini has co-authored over 210 peer-reviewed papers, several of which have been in high-ranking medical and health journals (with over 3800 citations to her name). Her publications have attracted more than 400 media stories with an estimated audience of 210 million people worldwide. Using large population datasets Bamini has provided novel community-based evidence on the health determinants and health outcomes associated with a sensory loss and disability. Her ongoing research in the public health field aims to translate key study findings into health policy and practice, with the intention of targeting current gaps that exist in Australian healthcare.
Panel discussion: The Role of Big Data in Driving Policy and Practice Change
[Join the live webinar - see registration link above]
Live webinar speakers
Professor Blake Wilson: Lancet Commission on Hearing Loss
Blake Wilson is the Director of the Duke Hearing Center and is an Adjunct or Consulting Professor in each of three departments at Duke: Surgery, Biomedical Engineering, and Electrical and Computer Engineering. He has been involved in the development of the cochlear implant (CI) for four decades and is the inventor of many of the signal processing strategies used with the present-day CIs. One of his papers, in the journal Nature, is the most highly cited publication in the principal field of CIs. He also has become keenly interested in global hearing healthcare and presently is the Chair of the Lancet Commission on Hearing Loss. He or he and his teams or colleagues have been recognized with a high number of awards and honors, including the 2015 Russ Prize "for engineering cochlear implants that allow the deaf to hear," and the 2013 Lasker~DeBakey Award. He is a member of the USA's National Academy of Engineering and is a Fellow of the Institute of Electrical and Electronics Engineers, the Acoustical Society of America, and the National Academy of Inventors.
Barbara Kelley: Executive Director, Hearing Loss Association of America
Barbara Kelley is the Executive Director of the Hearing Loss Association of America (HLAA), where she previously served as editor for the award-winning magazine for 28 years, helping to establish lexicon, and give people credible, reliable and timely information and support through the printed word. Barbara serves on various boards and coalitions, among them: member of the National Institute on Deafness and Other Communication Disorders Advisory Council of the National Institutes of Health; the Federal Communications Commission Disability Advisory Committee; member of the Food and Drug Administration's Consumer Nominating Organizations; the U.S. co-chair of the Consumer and Professional Advocacy Committee supporting the Delphi Cochlear Consensus Process; steering group of the Cochlear Implant International Community of Action; member of the Ida Institute Advisory Board and the Ida Institute Person-Centered Hearing Network; Consumer Technology Association Hearing Accessibility leader; and, the External Advisory Committee of the National Center for Deaf Health Research, University of Rochester Medical Center. In August 2020 she was chosen as chair of the Friends of the Hearing Health Caucus, a coalition of organizations who support the Congressional Hearing Health Caucus.
Shari Eberts: Hearing Health Advocate, Writer, Speaker
Shari Eberts is a hearing health advocate, writer and speaker. She is the founder of LivingWithHearingLoss.com, a blog and online community for people living with hearing loss and tinnitus. She has an adult-onset genetic hearing loss and hopes that by sharing her story, she will help others to live more peacefully with their own hearing issues. Shari is on the Board of Hearing Loss Association of America (HLAA), and is the former Board Chair of Hearing Health Foundation. She serves as Lead Patient Advocate and Co-Lead of the Stakeholder Advisory Team for the PCORI study "Addressing the Clinical Dilemma and Patient Preference for Unilateral versus Bilateral Hearing Aids." Her written work has been published in The Huffington Post, Good Housekeeping, Woman's Day, Psychology Today, Healthy Living Magazine, The Hearing Journal, Hearing Loss Magazine, Hearing Health Magazine and others. Shari's e-book "Person-Centered Care from the Patient's Perspective" is available on her website. Shari is the Section Editor of FindHearing on Hearing Health & Technology Matters (HHTM) and the Accessibility Editor for Culturico.com.
Breakout Rooms for Mentoring Sessions
Two sessions A & B. Four topics to choose from per session.
3rd March 2021 | 5-7pm MST (Arizona)
3rd March 2021 | 4-6pm PST (Vancouver)
3rd March 2021 | 12am-2am GMT (London)
4th March 2021 | 11am-1pm AEDT (Sydney)
The Population Hearing Healthcare (PopHHC) conference offers small-group mentoring for topics related to formulating a research question, methodological approaches suited to population-based research, data analysis, and presenting your research. All break-out rooms have world-leading hearing healthcare researchers available to offer insights, discuss key challenges that you may be experiencing and assist in developing solutions to these.
Break-out sessions will be centered on the needs of students and early career researchers. However, we are happy to make these broadly available to those interested in participating in the discussion. All rooms will include a Zoom host (member of the PopHHC organizing committee) and highly experienced researchers to provide mentoring opportunities.
| | | | |
| --- | --- | --- | --- |
| Session | Topic | Mentors | Hosts |
| A1 | Formulating a research question / grant writing | Sharon Curhan & Meg Wallhagen | Kelly Tremblay |
| A2 | Approaches for conducting online research | Howard Hoffman, Vicky Sanchez & Vinaya Manchaiah | Michelle Arnold |
| A3 | Presenting your research to different audiences / infographics | Frank Lin | Carrie Nieman |
| A4 | Statistics for population-based data sets | Greg Flamme & Jennifer Deal | Kelly Reavis |
| B1 | Co-production approaches to achieve sustainable outcomes | Shari Eberts & Barbara Kelley | Kelly Tremblay & Carrie Nieman |
| B2 | Tools for collecting and collating data | Chris Spankovich & Howard Hoffman | Michelle Arnold |
| B3 | Ethical use of evidence | Judy Dubno, Kathy Pichora-Fuller & Meg Wallhagen | Catherine McMahon |
| B4 | Formulating questions using existing datasets | Sharon Curhan & Frank Lin | Kelly Reavis |
This online conference is affiliated with the American Auditory Society and in 2021 is hosted by Macquarie University.
With thanks to our sponsors: