News and events
Recent news from MG3:
~ In July, Dr Kate Selway and PhD student Sinan Özaydin will be heading to Summit station to collect the first ever magnetotelluric data on the Greenland Ice Sheet. Learn more and follow their progress at https://summatgreenland.wordpress.com/
~ Congratulations to Ass. Prof JC Afonso who is part of a recently funded Australian Research Council Linkage project. JC will be working with colleagues at the University of NSW, the Geological Surveys of SA, NT and NSW, Geoscience Australia and the CSIRO on 'Thermodynamics inversion for mineral systems'.
~ Congratulations to our MG3 research students who recently won prizes at the Earth and Planetary sciences Higher Degree by Research day on June 15th. Alice van Tilburg (Masters of Research) won the best poster prize and Jonathan Wasiliev (PhD) won the best talk!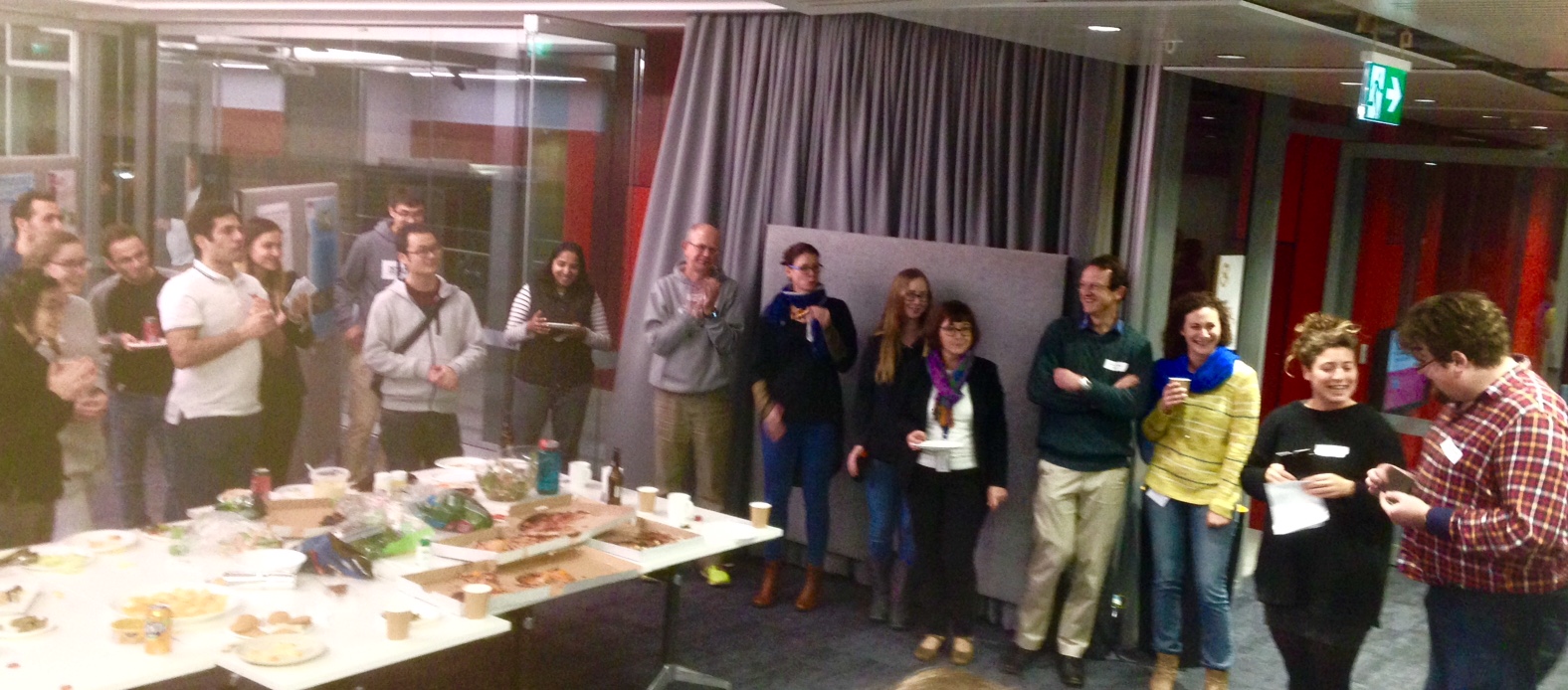 Jonathan Wasiliev receiving his award for best talk at the EPS HDR day from fellow MG3 PhD student Maria Manassero