Our people
Stream Leaders
Dr Margie Borschke
Centre for Media History (CMH), Department of Media, Music, Communication and Cultural Studies
---
Margie Borschke is a Senior Lecturer in Journalism and Media and the Associate Head the Department of Media, Music Communication and Cultural Studies at Macquarie University.She is the author of This is Not a Remix: Piracy, Authenticity and Popular Music (Bloomsbury Academic, 2017). Borschke's research addresses reproduction, circulation and distribution...View full profile in our Researcher's database
Malcolm Choat
Professor
Department of Ancient History, Faculty of Arts
---
Malcolm Choat is Professor of Ancient History in the Faculty of Arts at Macquarie University. His current research interests centre on discourses of authenticity, debates over cultural heritage, and the reception of the ancient world. He is interested in the way the ancient world is experienced today, and our interactions...View full profile in our Researcher's database
Dr Rachel Yuen-Collingridge
Department of Ancient History, Department of Ancient History
---
Stream Members
External Associates and Collaborators
Dr. Rodney Ast
Institute for Papyrology, University of Heidelberg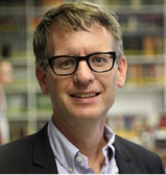 Email: ast@uni-heidelberg.de
Phone:+49 6221 542334
Rodney Ast is a Senior Research and Teaching Associate in the Institute for Papyrology at the University of Heidelberg. His research interests are methods of authentication and the production of writing in antiquity; ancient literacy; Graeco-Roman social history, archaeology, and cultural heritage; digital papyrology and scholarly communication. Current projects include the study of written artifacts from the Red Sea area; Latin everyday texts from North Africa; literary agency in Roman Egypt; and scholarly assumptions about purported forgeries.
Dr. Meg Mumford
Senior Lecturer, Theatre and Performance Studies, UNSW

Email: m.mumford@unsw.edu.au
Phone: +61 2 9385 4865
Dr. Meg Mumford is a Senior Lecturer in Theatre and Performance Studies at UNSW. Her specialisation is in modern and contemporary German theatre, with a focus on the way the writing, staging, and viewing of theatre responds to socio-historical contexts, ideologies and habitual modes of perception. Meg's research aims at advancing the understanding of theatre's capacities and strategies for engaging with social inequity and difference.
Associate Professor Ilona Hongisto
Associate Professor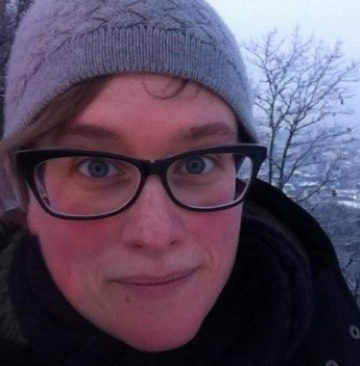 Email: ilona.hongisto@ntnu.no
Phone: +47 73559348
Formerly a Senior Lecturer for the Department of Media, Music, Communication and Cultural Studies (now Honorary Senior Lecturer), Associate Professor Ilona Hongisto now holds positions at the University of Turku, Finland, Aalto University, Helsinki, and Norwegian University of Science and Technology, Trondheim. Her work broadly focuses on experimental film and video art, documentary theory and practice, and the idea of Europe in transition.
Associate Professor Lucas Lixinski
Associate Professor, Faculty of Law, UNSW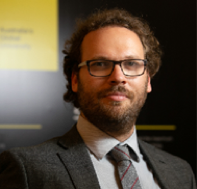 Email: l.lixinski@unsw.edu.au
Phone: +61 2 9385 6685
Lucas Lixinski is an Associate Professor at the UNSW Faculty of Law. While he researches and teaches in a wide range of international law topics, his primary area of interest is international cultural heritage law and international human rights law. He is currently a member of the Board of Editors of the International Journal of Heritage Studies, the Australian Journal of Human Rights, the Santander Art and Culture Law Review, and the European Court of Human Rights Law Review.
HDR Students
Lauren Dundler
PhD Candidate, Department of Ancient History
Lauren Dundler is a PhD candidate at Macquarie University, co-convener of the Markers of Authenticity Seminar series, and member of the Forging Antiquities project. Her research is concerned with the illicit antiquities trade, art crime and cultural heritage law; the ethics of cultural heritage, provenance and academic practice; cultural heritage policy development and implementation; and provenance research. Her PhD is being supervised by Prof. Malcolm Choat and Dr. Shireen Daft (Macquarie Law School).
Email: lauren.dundler@mq.edu.au