Motion capture and simulation lab
The Motion capture and simulation lab allows for the study of expertise that require precise timing of complex actions, such as the timed movements of elite musicians, athletes, and dancers.
Current research
Motion capture equipment is used to record expressive facial and body movements. These recordings are then used to examine the skill required to rapidly detect, recognize, and interpret movements occurring at different parts of the face and body. Findings from such studies can provide:
insight into the skill that typical adults exhibit in this domain
why this skill may fail to develop properly in certain clinical populations such as children with autism spectrum disorder
how expert singers and other musicians use facial and body movements to support their expressive performance of music.
Services and access
Access and training
Consultation services
Contract research & development
The Music and Sports Lab is available to internal researchers. External researchers as well as industry users may hire it for research. Please contact our Lab Leaders - Professor Bill Thompson and Dr Kathryn Mills.
Connect with us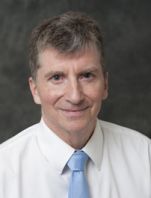 Professor Bill Thompson
Music simulator lab leader
Professor
Department of Psychology
Dr Kathryn Mills
Sports simulator lab leader
Lecturer
Department of Health Professions
Location
Building Y3A, Ground Floor
16 University Avenue
Macquarie University
NSW 2109
View map and directions