Flight simulation lab
Slideshow presentation
The following slideshow can be cycled through displays. Depending on screen reader and browser combination, they may present one at a time or all at once. Additionally, when the slideshow has keyboard focus, the left and right arrow keys can also be used to navigate the slides.
End of slideshow
Our flight simulator is a device that artificially re-creates aircraft flight and the environment in which it flies, for research into air craft control handling quality.
It includes replicating the equations that govern how aircraft fly, how they react to applications of flight controls, the effects of other aircraft systems, and how the aircraft reacts to external factors such as air density, turbulence, wind shear, cloud, precipitation, etc.
Current research
Our research in cue-based processing is designed to help us understand the bases on which pilots interpret and form judgements in complex, time-constrained situations. Our work in decision-support systems is designed to consider solutions that might bridge the gap between humans and advanced technology.
Equipment
Redbird FMX's innovative, 3-axis, electric motion platform
Wrap-around immersive visual offer multi-million dollar realism
innovative, quick-change aircraft configuration system
The Simulation Hub also has a multi-purpose laboratory that can be used by research participants to recover from motion sickness after a simulation experience. Additionally, the Hub has a large waiting room that visitors can view our current projects. The simulation laboratories are co-located around central control rooms to facilitate both collaboration and the cross-fertilisation of initiatives.
Services and access
Access and training
Consultation services
Contract research & development
The flight simulator is available to internal researchers. External researchers as well as industry users may hire it for research or commercial training purposes. Please contact our Lab Leader - Professor Mark Wiggins.
Connect with us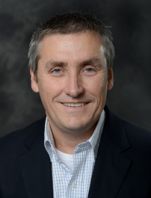 Professor Mark Wiggins
Flight simulator lab leader
Professor
Psychology Department
Faculty of Human Sciences
Location
Building Y3A, Ground Floor
16 University Avenue
Macquarie University
NSW 2109
View map and directions