Driving simulation lab
Slideshow presentation
The following slideshow can be cycled through displays. Depending on screen reader and browser combination, they may present one at a time or all at once. Additionally, when the slideshow has keyboard focus, the left and right arrow keys can also be used to navigate the slides.
End of slideshow
The driving lab is home to three driving simulators that can be used for research into driver behaviour, performance and attention. The driving simulators are also used for driving education purposes by the University and private businesses. They offer an excellent practical and effective way to impart safe driving training techniques to people who are learning to drive.
Current research
Our current studies focus on driver distraction, uncovering the human factors behind unintentional driving errors, and in turn determining a format for road signs that might alleviate such errors. We are also examining how age, both young and old drivers, interact with the traffic system, and we also look at improving the nudge factors in the social marketing of road safety messages.
Equipment
3 driving simulators
standard vehicle operation - wheel and pedals, gear switching, steering techniques, etc.
realistic traffic and road conditions
modern, high quality graphics
The Simulation Hub also has a multi-purpose laboratory that can be used to by participants to recover from motion sickness after a simulation experience. Additionally, the Hub has a large waiting room where visitors can view our current projects. The simulation laboratories are conveniently co-located around central control rooms to facilitate both collaboration and the cross-fertilisation of initiatives.
Services and access
Consultation services
Contract research & development
Our driving simulators are available to internal researchers. External researchers as well as industry users may hire them for research purposes. Please contact our Lab Leader - Dr Julia Irwin
Connect with us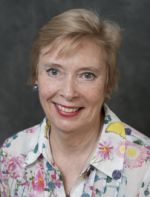 Dr Julia Irwin
Driving lab leader
Senior Lecturer and Director of Undergraduate Studies
Department of Psychology
Location
Building Y3A, Ground Floor
16 University Avenue
Macquarie University
NSW 2109
View map and directions