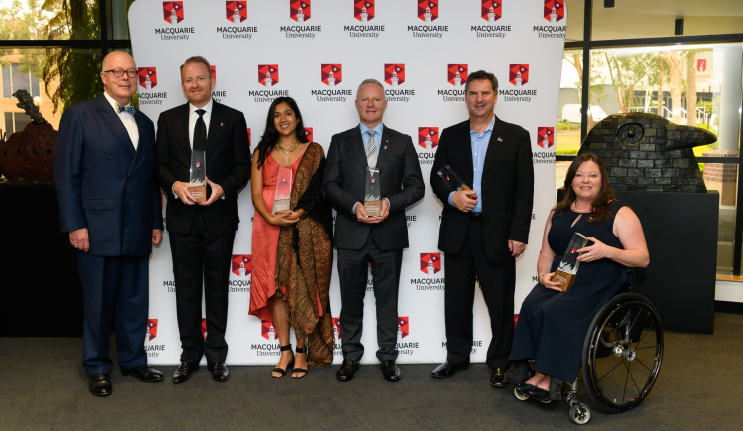 Winners Banner for Mac Matters
FEATURES
November 20, 2019
Macquarie University Alumni Awards recognise and celebrate the achievements of alumni, and provide an opportunity to share their inspirational stories with the University and the wider community. Our alumni are a source of pride and motivation, and they embody the University's association with excellence.
The award categories ensure alumni from all areas of the community are recognised for their local, national, and international achievements.
Congratulations to our deserving 2019 alumni award recipients. Read their inspiring stories below.
Macquarie University is extremely proud of every one of its 196,000 graduates – their achievements and their contributions in our local and global communities.
Find out more about how to nominate someone for the next Alumni Awards.