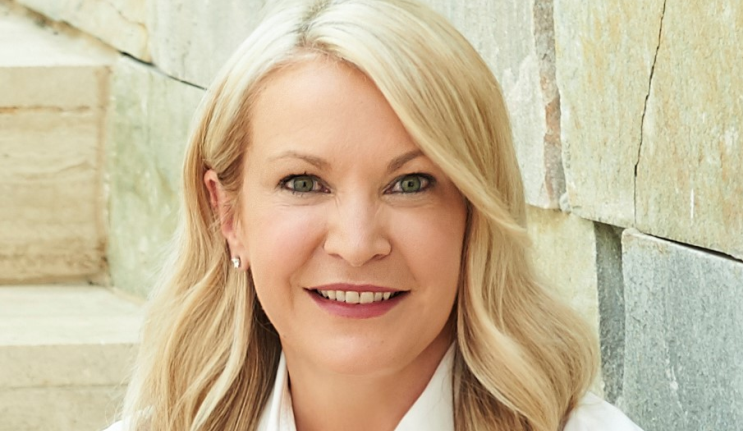 Elizabeth Gaines
ALUMNI FOCUS
November 19, 2019
2019 Alumni Award Winner – Innovation & Enterprise
Master of Applied Finance, 1997
Chief Executive Officer at Fortescue Metals Group
Success compounds. The more you put in, over a greater amount of time, the larger your accumulated reward. As Chief Executive of Fortescue Metals Group and an alumni of the Macquarie University Business School, Elizabeth Gaines believes everyone should have the chance to be as successful as they choose …
Ask Elizabeth Gaines where she would have seen herself thirty years ago, and she may have been hard pressed to tell you: 'When I was studying at Macquarie University, did I think I would end up the CEO of a major mining company? Probably not, but I believe that everybody should feel that anything's possible.
'If your feet always touch the bottom, and you're not in deep water, you're probably not going to succeed. But if you're curious and open to opportunities, and willing to take risks and put yourself in positions where you feel uncomfortable, the sky's the limit.'
But it's not all about success. As Elizabeth explains, 'You will not only enrich your career; you'll enrich your life. I love what I do, and I work with a fantastic group of people – there are 10,000 people at Fortescue who are out there every day, mining 170 million tonnes of iron ore and generating $10 billion of revenue; they are the true heroes.'
Elizabeth credits the innovation and success Fortescue has experienced to the diversity in gender and ethnicity of its workforce. 'If you have a group of people all with the same background, you won't get a range of ideas – or change.'
She continues, 'Everyone should have the same opportunity to succeed and be empowered to achieve their goals. I wouldn't have thought when I started my career thirty years ago that we would still be talking about gender inequality today, but I'm one of only three female CEOs in the ASX 50. We've clearly still got a way to go.'
In fact, the stats are telling us that it could take another fifty years for the gender pay gap to close, and another eighty before there's an equal number of women CEOs as men. 'That's far too long,' says Elizabeth.
'We have to have recruitment policies that support equal representation around boardroom tables in C-suite roles and in workplaces around the country, and we have to overcome the unconscious bias that is still so pervasive. By tackling these issues; that's when we will see an improvement in terms of gender representation – and move forward.'
It may take some time, but if Fortescue's results are anything to go by, Elizabeth Gaines is on track in more ways than one.
Words: Megan English