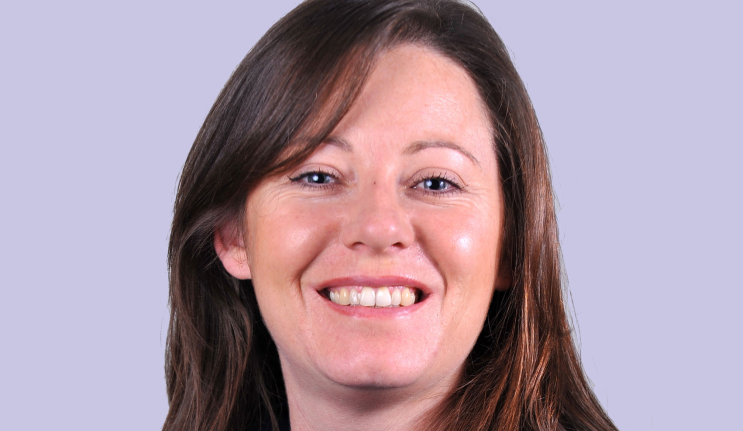 Tina McKenzie
ALUMNI FOCUS
November 19, 2019
2019 Alumni Award Winner – Sport
Bachelor of Arts with Diploma of Education, 2011
Three-time Paralympian athlete (wheelchair basketball)
Elite athletes ahead of the game prepare for life after sport, but speaking to Tina McKenzie, you get the feeling that there is more to her, way more, than her sporting achievements …
Sure, Tina's personal drive and ability to set and achieve goals can't be underestimated. And it has no doubt played a significant part in her representing Australia in wheelchair basketball – notably three times as a silver- and bronze-medaled Paralympian as part of the Gliders – as well as the recipient of a number of awards and scholarships.
But it is her desire to inspire those around her to become their best too that encompasses her true nature. It certainly influenced her decision to study primary teaching at Macquarie University under an elite athlete scholarship: "I have always wanted to give back, and it was important to me for children to see that people with disabilities can play an active role within their community."
Reflecting on her time at Macquarie University, Tina says some very influential people come to mind: 'Deirdre Anderson (Deputy Vice Chancellor of Macquarie University and CEO of MQ Sports at the time), imparted lessons that I have incorporated in my career and life in general.
'Caroline Kennett, lecturer and maths guru was incredible, showing us the way to teach creatively and confidently. And Neil Harrison, who was passionate about Indigenous education, reminded us to always incorporate Indigenous peoples and stories across the whole curriculum.
'Although I'm not teaching directly at the moment, I still strongly believe in giving people the tools to achieve their own goals and experience success. My teaching degree has provided the foundation for me to do that in many ways over the course of my career, particularly in my roles in inclusion and equal opportunity, and through speaking events.'
For someone who jokes they weren't very sporty as a kid, Tina says 'sport became an essential part of my life to sustain both my mental health and my physicality after my accident. I liked basketball because of the tenacity and resilience required, and I enjoyed being part of a dedicated team. I am honoured to be acknowledged for my sporting achievements, and proud to receive this award.'
It would seem Tina's commitment to success has paid off handsomely, flowing through all areas of her life and inspiring others along the way. She has indeed given back.
Words by Megan English