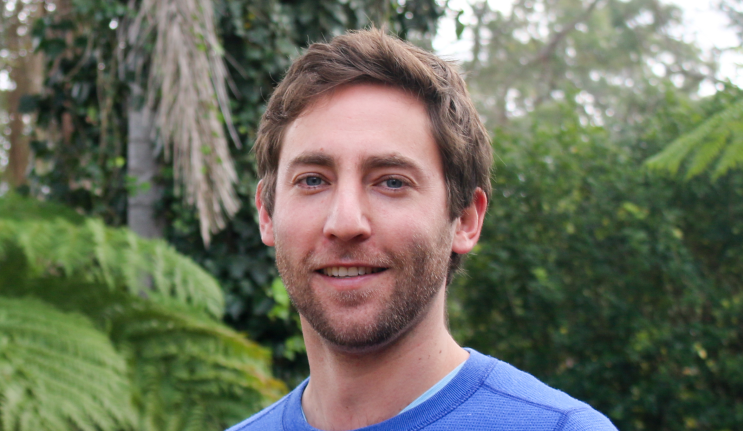 Joshua Ross
ALUMNI FOCUS
November 19, 2019
2019 Alumni Award Winner – Rising Star
Bachelor of Applied Finance with Bachelor of Commerce, 2011
Co-founder and director of Humanitix
You could say Joshua Ross likes to do things a little differently. But there is a method to his madness. And it has certainly worked for him so far – and Humanitix, the company he co-founded with best friend Adam McCurdie, which aims to end poverty, suffering and education gaps through redirecting booking fees …
Joshua Ross tells the story of how, with a scholarship from Macquarie University, he attended an International Youth Leadership Conference in Prague. As he had been backpacking throughout Europe for six months prior to the event, he arrived in shorts and thongs. 'Everyone else was in suits,' recalls Josh. But playing the game a little differently ended up working in his favour – and the same can be said for his global social enterprise, Humanitix.
Josh says, 'We are passionate about disrupting the events ticketing industry and redirecting 100% of profits from booking fees to projects that address the education gaps affecting the most disadvantaged children in Australia and overseas. We believe that education is a ticket to opportunity and that every child has the right to reach their potential.'
Smart. Not least because Josh believes in something he calls effective altruism. He explains, 'to maximise your impact in the world, rather than relying on an emotional decision to make a difference, use your core competency or skillset to drive the most social impact for the causes you believe in.'
And it's working for financial analyst Joshua and tech co-founder Adam. By employing a Silicon Valley tech model in a charity structure, Humanitix has secured funding from the NSW Government, Google and the Atlassian Foundation, so far providing 52,000 days of education for girls; 1,700 days of scholarships for Indigenous students; and 150,000 meals for disadvantaged kids. And more besides: Humanitix is now the market-leading ticketing platform providing accessibility to events for people with disabilities.
It's something Joshua gains great satisfaction from: 'Humanitix is core to my life's purpose,' he says, rightly proud of his rebel ticketing platform that is disrupting an industry dominated by multinationals. Even more to the point, he says, 'Meeting some of the Indigenous students whose scholarships we fund through Humanitix, who come from all over Australia and have had such a different upbringing to my own, really brought home the meaning of the work we do day-to-day.'
So what does this award mean to Joshua? 'It's a great compliment to the team and everyone who has donated their time and effort to making Humanitix a reality – there are a lot of people to thank!'
No doubt. And it's thanks to this new generation of start-ups and entrepreneurs using their skills for good that we may just be able to effect real change in the world. Bring it on.
Words: Megan English