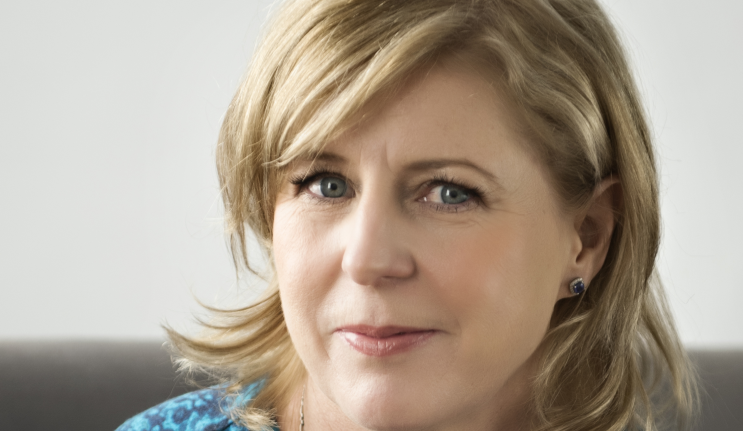 Liane Moriarty
ALUMNI FOCUS
November 19, 2019
2019 Alumni Award Winner – Arts & Culture
Master of Arts, Creative Writing, 2003
Best-selling author
All the best stories include a little bit of drama, and if you're Liane Moriarty, a little bit of sibling rivalry doesn't go amiss either. Especially if you want to publish your first book …
They say inspiration can strike at any time, but for Liane Moriarty, her desire to be a published author came at a very specific point in time: when her sister was published first. Her younger sister, no less.
Liane remembers: 'My sister Jaclyn Moriarty and I both wanted to be authors when we were young, but she achieved our childhood dream when she published her book first – a brilliant, hilarious, award-winning novel called Feeling Sorry For Celia.'
Not to be outdone – or have her ideas and rough drafts languish – Liane promptly enrolled in a Master of Arts in Creative Writing at Macquarie University. 'I wrote Three Wishes as part of my degree, which went on to be published around the world, so it was an extremely important time for me,' she says.
'I always remember standing outside Marcelle Freiman's office and seeing the book covers on her office door. They were books that had been written by her former students and I dreamed of having my own cover on her door one day. I am very grateful to both Marcelle and Rose Moxham for all their support when I was writing Three Wishes.
'I also have such fond memories of my fellow students. We used to read our work out loud each week, and their words of encouragement and constructive criticism meant the world to me. It's because of my fellow students and teachers that I was brave enough to keep writing until, 'The end.'
With eight internationally bestselling novels, over fourteen million copies sold worldwide and screen rights sold to all her books, Liane says, 'Most of my career highlights seem to have involved phone calls!
'I remember the call from my literary agent saying she wanted to represent me; the call to let me know Three Wishes had been accepted for publication; and the call, many years later, from my US editor with the news that my fifth novel, The Husband's Secret, had become a New York Times bestseller. I was at a cafe having breakfast and ordered French toast to celebrate. Now, whenever I hear the words New York Times bestseller, I taste maple syrup!'
And while other career highlights include standing on stage when the HBO series based on her book Big Little Lies won an Emmy and seeing Meryl Streep play a character she had written especially for her, the most important highlight of all remains 'hearing from readers all around the world,' says Liane.
Her initial inspiration may have been some friendly sibling competition, but it seems the readers are what keeps Liane writing.
Words: Megan English