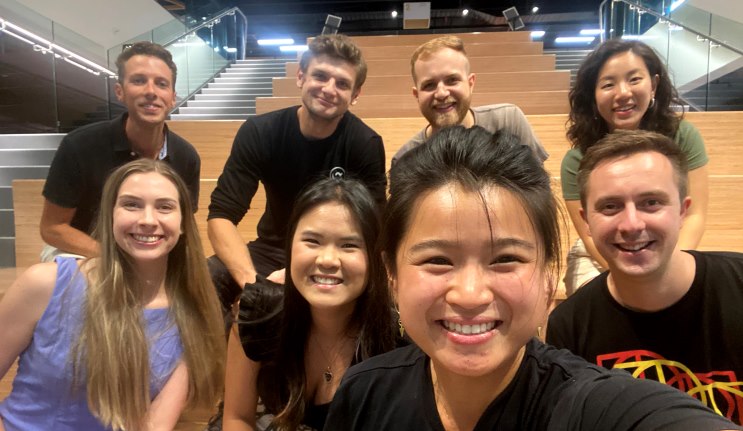 YAAB on a mission
FEATURES
November 12, 2021
Since the launch of the Macquarie University Young Alumni Advisory Board (YAAB) in February 2021, the members spent months planning and preparing a host of activities from rock climbing to career workshops to social drinks and meet ups. By June 2021, NSW was in lockdown. And so, YAAB made a pivot towards online programming.
In September, they hosted their inaugural event in the form of a virtual trivia night. With over 80 young alumni from all over Australia attending, it was a night filled with laughter, flashbacks to memories from the 90s and great prizes for individual winners and the winning group.
Get to know the members
You might be wondering who your ambassadors are. Find out more about them below:
YAAB is on a mission to create a vibrant support network for Macquarie's young alumni community and offer you opportunities to grow, connect and benefit from your Macquarie connection.
The committee consists of 8 members, each of whom is appointed for one 12-month term with an option to extend 1 additional year with a maximum membership of 3 years. They meet once every 6 weeks to spark new ideas for the Young Alumni Program and act in an advisory and ambassadorial capacity to grow the MQ alumni network.
Please reach out to them in person or online at any time to share your ideas, feedback, or even just to say hi!
Want to join the board?
If you would like to join YAAB as a board member in the future, please send us an email to alumni@mq.edu.au
Stay connected
Connect with other young alumni through our exclusive Young Alumni LinkedIn group.