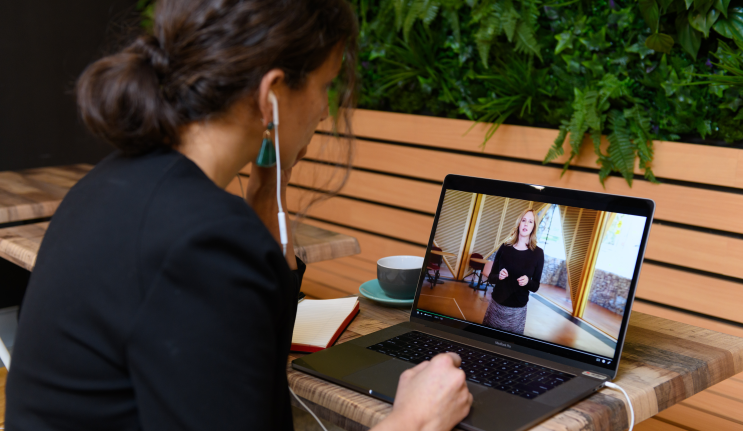 UNIVERSITY NEWS
May 11, 2020
In the last 12 months the Macquarie Business School's Global MBA (GMBA) has achieved a number of significant and successful milestones. Our inaugural year has seen more than 220 students start the program. It has received top honours by being ranked as the Number 1 program in Australia by CEO Magazine in its annual Global Online MBA Rankings for 2020. The GMBA also achieved Global Tier One Status and was ranked sixth internationally by the CEO Magazine. Read more about the exclusive editorial and rankings.
Just recently, the GMBA was also listed as one of the 'top Coursera online courses to start right now' by the CEO World Magazine. Our innovative program has been placed amongst the likes of Yale, Columbia and HEC and is the only Australian University to be featured.
The innovative curriculum which has been co-created with an industry advisory board is designed to prepare professionals for the workplace of the future. Targeting the development of 6 key capabilities – Leading, Strategising, Analysing, Influencing, Adapting and Problem Solving, it will equip you with the advanced critical thinking and creative solution finding capacity you need to respond to real world challenges.
The immersive learning experience includes opportunities to collaborate and solve real problems, with students of an average age of 37 and average of 13 years of experience, representing 34 countries around the world.
We are excited to announce that as of Term 4, 2020 we are introducing entry into the Global MBA in all terms. This now means you can apply and start your GMBA journey in each of our 6 terms per year: January, March, May, June, August and October. This now gives you even more flexibility to start studying at your own pace, at any time from anywhere in the world.
We understand the significant impact of COVID-19 and that many people have been presented with some changed working or life conditions. This might be an opportune time to up-skill or pursue the qualification you've been thinking about. Don't forget that as an alumni you are eligible to receive 10% off your tuition fees for the Global MBA. Find out more on the Alumni scholarship.

If you would like to learn more information about the program, please visit our website, alternatively if you prefer to speak to a member of the team, feel free to email us at globalmba@mq.edu.au or call on 02 9850 4622.
Here's what our students and alumni have to say about the Global MBA.
Ruwan Wijetunga. Head of Product and Pricing, Toyota Australia (Macquarie University Alumnus BComm(Acctg) 2005)
Why did you choose the Global MBA? I completed my undergraduate degree in Commerce and Accounting in 2004 and started the Macquarie MBA Program in 2013. After a significant career change I decided I stopped the MBA program to focus on my career and family. Since then I have held leadership roles running large teams involved in transformational change. We are all living in a very fast paced and changing global environment and I felt the need to really challenge myself, gain a more global perspective and also gain different perspectives from outside Financial Services. After considering multiple global options I finally chose to return to my alma mater to complete the Global MBA program.
Why should other students enrol in the Global MBA? The three reasons that come to mind when I'm telling others about why they should start and MBA and specifically the Global MBA are:
If you are looking for an experience whereby you are learning and discussing relevant global topics with experienced global leaders.
 If you are time poor, have family and life commitments and also heavy work commitments and need flexibility in how you learn. The program accommodates for that, you pick how much or how little you want to learn each term.
If you want to immerse yourself in technology and online learning with students from across the globe. The global networking opportunities are endless. You have the ability to work with students who are experienced professionals from all over the world.
Rachel Sarah George, Secondary Teacher; Coordinator of Professional Development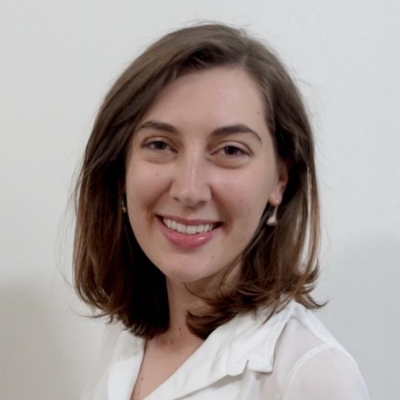 Why I chose the Global MBA: I am not your typical MBA student. I have no history in finance, politics, or commerce. I am a high school English teacher. I spend my days trying to convince teenagers that literature is the greatest expression of the human condition and communication is the key to success.The world is changing, and, in every country, education is in the grip of reform. But our institutions are subject to the folly that accompanies rapid and unsettling progress. We look to the past to find models for the future. All over the globe, students are sitting in Dickensian schoolrooms that struggle to prioritise the creative, collaborative and critical thinking skills the global workforce will require of all of us.I chose to pursue an MBA because I want to be part of education transformation.I chose the Macquarie Global MBA because they get it. This is not an old degree in a new jacket. The GMBA team has thrown off all assumptions and built this thing from scratch for our modern, changing, context.
Why should other students enrol in the Global MBA: The GMBA is stackable and flexible. I was living and working in Mauritius when I first enrolled. In January, I moved halfway around the world to Sydney where I am in full-time employment, and it's looking possible that I might someday uproot to Canada. The GMBA allows me to take hold of these opportunities while also maintaining my studies.The GMBA is uniquely, strategically placed in the midst of both academia and industry. It is designed and revised in collaboration with global professionals who are outstanding leaders in their field. They are able to identify and predict skill gaps and factors for success, which means we step out of our degree prepared for the future, not the past.The GMBA is global. My classmates and I span 34 countries across 6 continents. We represent the breadth of industry, age, gender and ideology. It is this diversity of thought that creates an environment of critical reflection and collaboration, and it is this environment that will sculpt us into future leaders and change makers.The GMBA is economical. The degree is 100% online. This means the GMBA team is able to offer outstanding quality and flexibility at a very attractive price that none of the other universities I explored were able to match.
David Cardoso, Project Officer – Westmead Research Hub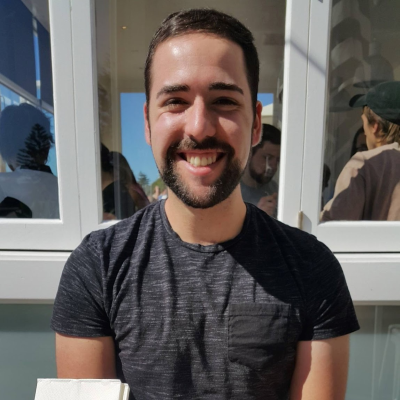 Why did you choose the Global MBA? Coming from a background as a medical scientist and having recently submitted my PhD in Medicine, I was looking for an additional qualification to transition away from the traditional academic research trajectory. I quickly recognised that the marriage of business and scientific expertise would open up exciting career opportunities moving forward. I performed my due diligence on the available Australian MBA programs, and it became readily apparent that the GMBA was offering exactly what I was looking for. It is a highly flexible and affordable program that does not compromise on quality or opportunities afforded. A part-time commitment to the GMBA is also manageable with full-time work and did not involve sacrificing the acquisition of job experience to attain the qualification.
Why should other students enrol in the GMBA? The GMBA offers an amazing opportunity for those looking to upskill for career progression or those, like me, looking to completely shift trajectory. Since starting the program at the beginning of the year, I have been enamoured at the friendliness and motivation of the staff and fellow classmates. Unsurprisingly, the collective quality of content and environment offered by the GMBA has recently led to it being awarded numerous accolades. It is a fantastic program and I look forward to seeing you in a class soon!
For any questions on student experience, feel free to reach out to me on dcardoso@cmri.org.au or on enrolments, direct questions to the Global MBA team on globalmba@mq.edu.au.