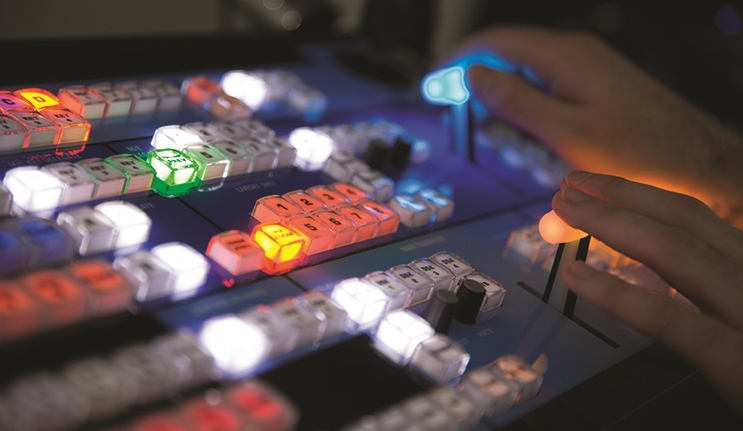 Media for the masses
FEATURES
The media is in a state of paradox where the world increasingly relies on effective communication, while traditional media is cutting journalists and other objective commentary. Macquarie is preparing graduates to carve out careers that creatively combine their passion with entrepreneurial skills and their powers of persuasion across a range of platforms.
"The media has been in flux throughout my career," says Dr Margie Borschke, Senior Lecturer in Journalism and Media at Macquarie, where she teaches in the Master of Future Journalism degree.
"I tell my students, change is the only constant," Borschke continues, adding that this volatility creates all kinds of possibilities.
Specialising in one form of media over another won't prepare future journalists for the new reality, she says; they need to have a broad suite of competencies that will allow them to meet a wide range of demands.
Some of these skills – such as promoting your work, or building a personal brand – mean that journalists are also renegotiating traditional boundaries between content and commerce.
Media executive Marina Go (BA 1988) is currently the General Manager of Hearst-Bauer Media, agrees that says journalists are no longer just 'words people'.
"Now we want journalists to write copy, make videos, to do podcasts, to use social media, to be witty and write headlines and shoot images. We want all of these things in one person."
Ethical conundrum
Macquarie has taken big steps towards addressing the challenges journalists face.
Alumna Catharine Lumby (PhD 2000) is Professor of Media in the Department of Media, Music, Communication and Cultural Studies, and notes that few media graduates today will have the opportunity to work for a traditional media organisation like The Sydney Morning Herald or the ABC or a TV newsroom.
"Journalists might work for a government organisation, a corporation, or a not-for-profit and, in each case, will have to think very selectively about how to accommodate the needs of these different organisations."
Talking about clients was anathema to traditional journalists, she says, but today, there is a merging of the roles of journalist, PR practitioner and even advertiser.
This will raise new kinds of ethical challenges. "Journalists will have to decide what kind of media producer they want to be, what their values are and how to manage situations where a client may ask for something that offends those values."
Margie Borshke agrees, adding "Journalists still need to know, how do you identify a reliable source? How do you report and tell an engaging story that is also fair and accurate? These are persistent, fundamental techniques and standards that apply whether you're putting together a feature, a Buzz Feed listicle or live-tweeting an event.
"We're in the business of asking good questions and telling stories that matter."
Discover more about further study in media at Macquarie.