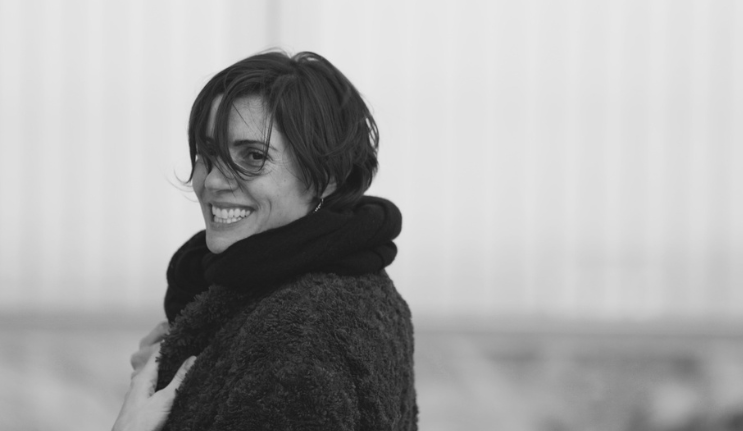 Unveiling boundaries: an empowering communications odyssey
ALUMNI FOCUS
Learning to speak a foreign language is no mean feat, and creating a successful business in a foreign country can be even more challenging, but MQ Bachelor of Arts (2014) graduate Zoe Flaherty has achieved both since leaving Australia in her early twenties. Based in Milan, Italy, where she runs The Language Grid, an innovative English language training and consulting company, she's passionate about enhancing cross-cultural collaborations and now plans to build a community for other MQ graduates in her adopted country through the MQ Italy Alumni Network.
Zoe Flaherty's story speaks to the power of a common language to break down barriers, fulfilling the human need to be understood. No less, it speaks of her uniquely Australian multicultural background and the migrant experience in Australia, growing up with a Greek father and an Italian grandmother at a time when speaking another language and its inherent cultural differences made you stand out – and not in a good way.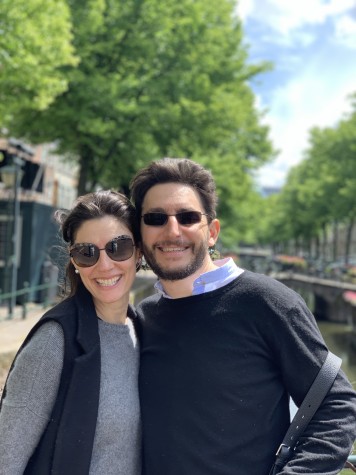 'Now everyone's dipping their bread in olive oil and it's really cool to be Italian and Greek,' laughs Zoe. 'It's so fashionable, but we used to be teased at school for being like that; for being wogs,' she remembers, going on to tell the story of her grandmother, who was born not long after the family arrived by boat from Italy.
'Like many others, my grandmother's family left Europe after the Second World War to seek a new life in Australia,' she explains, and you can imagine the family, as if in a black and white photo, smartly dressed with suitcases by their side, disembarking and grappling with this new land – and new language.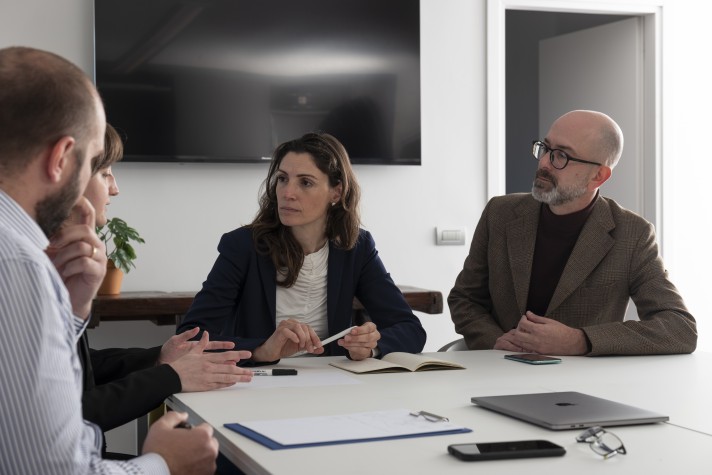 Ironically, it's an experience Zoe knows firsthand too. Having left Melbourne as a young 20-year-old to work in the UK, a few years later she fell in love with an Italian and moved to Italy – but was unable to speak a word of the language despite her heritage. 'I've been here for more than half my life, but still consider myself Australian,' she says, echoing an ever-present tie to her homeland that perhaps her grandmother might recognise.
Now, with a family of her own in Milan, she has not only managed to transcend the language barrier, speaking Italian fluently, she has also made a successful career and business out of helping businesspeople in her adopted country – and around the world – be understood in English through her company The Language Grid (TLG).
Established in 2010, Zoe says, 'I started TLG out of a desire to help people as I discovered many needed quality training in English and an effective teacher. Often, training companies in the language market are exploitative, so I wanted to create something that was of high quality and delivered results.'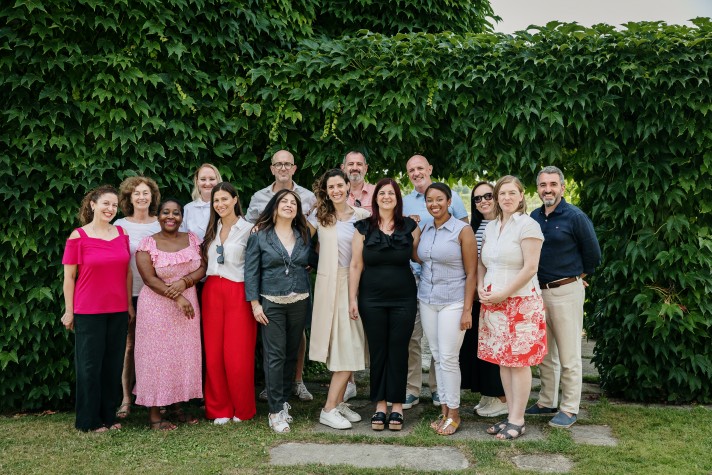 As such, Zoe explains, 'We're not a language school – TLG is a technology-driven B2B training and consulting company specialising in business and finance. We help clients to be more effective in their everyday working life straight away – preparing for presentations, speeches, pitches; that sort of thing. It's about enhancing their business skills in English rather than explicitly teaching the English language.'
Interestingly, TLG applies the principles of how bilingual people learn a language. 'It's a well-known teaching methodology of language learning,' she says, 'whereby people learn by doing. By using specifically designed and structured tasks, the new language becomes part of the active brain, which allows for more natural speech and not just memory recall. We're also using cutting-edge AI tools, which is exciting.
'The results are outstanding,' according to Zoe, 'and the students really like it – they can feel successful very quickly, achieve their business aims and be understood in the work context,' she says, noting that TLG works predominantly online with large companies like Deloitte, fast-tracking the top management tier's business skills in English.
Still, like many businesses, Zoe started small: 'When I first moved to Italy, I started teaching English as a second language,' she says. 'I loved it. I'd done an undergraduate degree in banking and finance, and worked in a bank in the UK, but just really liked teaching.
'That's when I decided to study the psychology of bilingualism, and later completed my Bachelor of Arts at Macquarie through Open Universities. I wanted to learn more, so focused on philosophy with a focus on business ethics,' she says, noting she was also able to study Italian to round out her degree, following her interests.
'That's what drew me to Macquarie; it was the course content and how I could apply it to my work, and the fact that I could continue working while studying. Although I would have liked to have been on campus, I was still motivated and challenged – there was a lot of flexibility and resources to help us succeed in our academic pursuits.'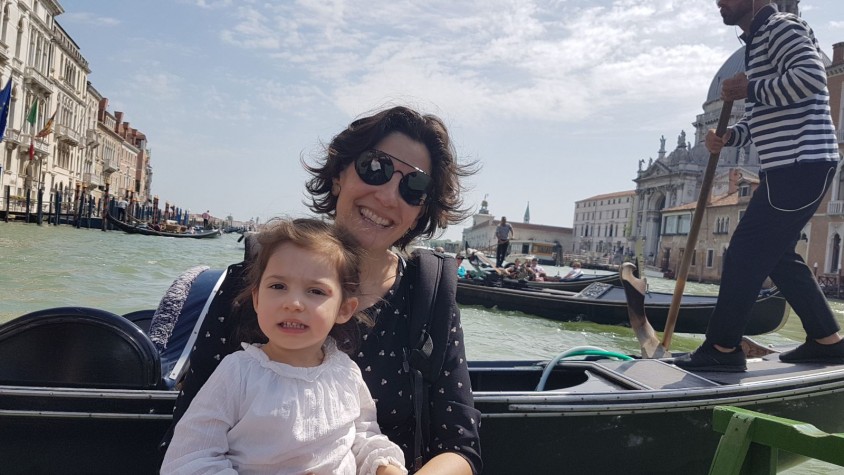 Her fondness for MQ has remained, and she reflects, 'Studying at Macquarie had a profound impact on my life and work, teaching me to view the world through critical eyes; it was a transformative experience.'
Over time, her business continued to grow too. 'I was working for myself as a freelancer, teaching English in different companies, and just naturally started to get more work. The business grew organically as I needed more people, and then, here we are,' she says brightly of the business that now boasts a 100% success rate and was recently ranked one of the best places to work in Italy.
'It's been great,' she says. 'I've been able to experiment, work with the type of people I want to work with, and add a lot of value to the companies I work with. With skills in teaching English and experience in the banking industry, I then got to know Italians and understood them, so putting that all together has been really rewarding.
'There's also something really lovely about helping people learn to speak my language,' adds Zoe, referencing both her family history and her journey so far. 'Of course, it's nice to learn another language, but really, it's all about understanding people better; it's about communication.'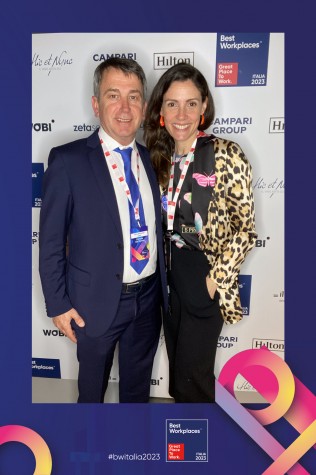 But, Zoe emphasises, 'It's all part of the bigger picture, too. In today's interconnected world, language proficiency is not just a vital asset for cross-border business success, embracing linguistic diversity enhances business outcomes and enriches our global society, fostering connections that transcend borders and contribute to a more inclusive and harmonious world. I'm driven to make a positive impact in this way,' she says.
You can hear her enthusiasm as she speaks, and it's not hard to imagine her imbuing TLG's courses with her values of diversity, acceptance and sustainable business ethics. And, against this background of cross-cultural understanding, you can also see why Zoe is so excited to be involved in establishing the MQ Alumni Italy Network.
Inspired by the work of Sylvestre Mang from the France Alumni Network, she's keen to build a strong community of Macquarie graduates either from Italy or living in Italy. Still at the very early stages, Zoe says, 'My aspirations are for the network to provide mutual support for MQ alumni here so we can help each other grow professionally and personally. We've started a LinkedIn group and look forward to organising in-person events soon.'
No doubt the group will be a source of connection, where the common tie of studying at Macquarie binds, language is not a barrier, and the wide variety of experiences – cultural, linguistical and professional – only serve to deepen the experience.
If you live in Italy and want to join our network, please connect via LinkedIn. We look forward to connecting soon. Or Update your details to stay connected with your local network.
#MQAlumni #Italy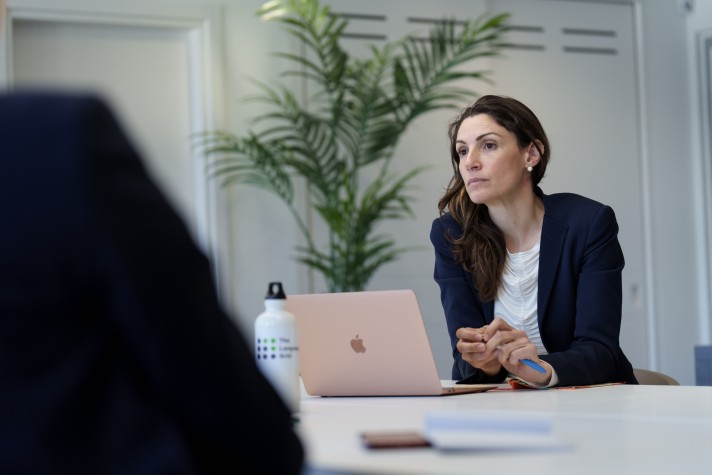 Zoe Flaherty is the Founding Director of TLG, a leading B2B training consulting company. She has extensive experience in the business environment and finance-related business training. Internationally certified in the psychology of bilingualism and teaching English as a foreign language, she holds a Bachelor of Arts (Philosophy) from Macquarie University.
TLG provides tailor-made solutions for talent development and helps improve the performance and engagement level of teams and organisations through individual, virtual sessions with certified trainers and coaches from all parts of the world. With offices in Milan, Rome and Paris, TLG provides clients with an AI-driven digital learning platform that makes it easy to roll out internal training.
TLG was recently ranked one of Italy's best places to work, achieving first position for companies under 50 employees and 12th overall by Great Place to Work® Italia.