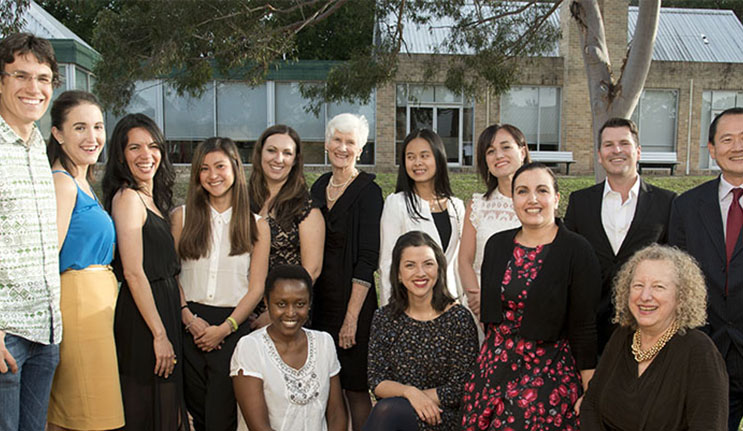 International Womens Day
ALUMNI FOCUS
Thought leaders. Game changers. Rule breakers.
In conjunction with International Women's Day (Friday 9 March) and Macquarie University's Master of Social Entrepreneurship, alumni are invited to an event that will inspire women from all walks of life.
This TEDx style lecture series and panel discussion will see female social activists and entrepreneurs take the stage to discuss their journey of becoming change makers, shed light on the power of women to make a macro level impact and share the story of their organisation.
These remarkable women, TEDx speakers and award winners, include:
Manal al-Sharif – The woman who dared to drive in Saudi Arabia, author of Daring to Drive and the recipient of the Václav Havel Prize for Creative Dissent at the Oslo Freedom Forum.
Rebecca Scott – Co-founder and CEO of STREAT, a social enterprise that provides homeless and disadvantaged youth with a pathway from the street to long-term employment in the hospitality industry and Victoria's Local Hero, Australian of the Year Awards (2016).
Liz Volpe – Director of Zest Possibilities, Co-founder of The League of Extraordinary Women, and Founder of Project Gen Z which has a vision to inspire, educate & activate young people in Cambodia to dare to dream.
Katerina Kimmorley – Co-founder and Executive Director of Strategy, Innovation and Research at Pollinate Energy, where she works to distribute solar lights to people living in urban slums in India.
This has been a sell-out event in past years so don't delay, register now to secure your spot. All attendees will need to present their registration confirmation email upon entry.
EVENT DETAILS:
Friday 9 March   (9.00am-1.00pm)
MAZE  (the old Macquarie library)
Level 3, 18 Wally's Walk
To register and more information…
 The Faculty of Business and Economics also invites all alumni to two Conferences in March.
Financial Risk Day 2018 – Friday 16 March
This one-day conference brings together experts from industry, academia and regulatory bodies to discuss topics related to financial risk. This year's conference will explore the impact of the current low interest rate environment on investment and risk in banking, insurance and superannuation.
The topic will be analysed in depth by renowned experts in the field:
Guy Debelle – Deputy Governor, Reserve Bank of Australia
Simon Elimelakh – Head of Investment Risk and Portfolio Analysis, NAB Asset Management
Stephen Kirchner – Director, Trade and Investment, U.S. Studies Centre, University of Sydney
Alastair Sloan – Chief Investment Officer of Beluga Capital
Nigel Wilkin-Smith – Director, Portfolio Strategy, Future Fund
The event is intended for banking and financial specialists, risk and compliance managers, actuaries and insurance professionals, fund managers, regulators, policy analysts, academic researchers and consultants.
To register and for information…
2nd Australasian Commodity Markets Conference – 22-23 March
Macquarie University's Centre for Financial Risk will host the 2nd Australasian Commodity Markets Conference on the March 22-23, 2018 at the brand new Macquarie University Sydney CBD campus.
The conference has established itself as the primary forum in the Asia-Pacific for up-to-date research on the economics and finance of commodity markets. This year's conference will have a special focus on the transition of electricity markets and renewable energy.
Further information on the conference, the list of accepted papers, as well as keynote, industry and academic plenary sessions can be found on the 2nd Australasian Commodity Markets Conference website.