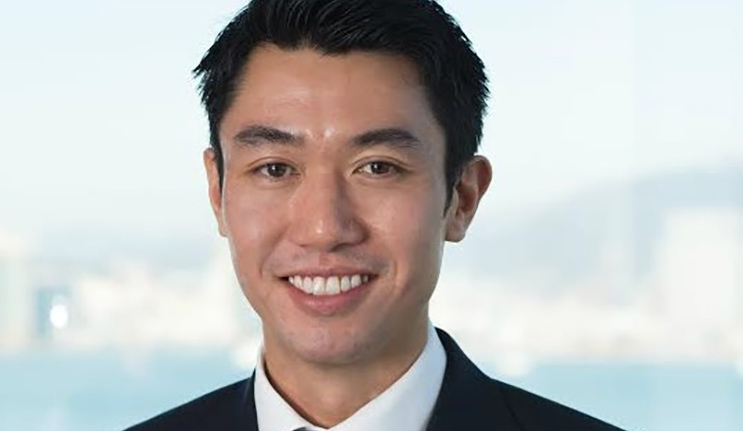 Benjamin Wong
ALUMNI FOCUS
Sydney, London, Abu Dhabi and now Hong Kong – Benjamin Wong's (BAF / B Comm 2004) career in sovereign wealth funds, insurance, and global banking makes him a true global citizen.
Benjamin is currently Vice President for the Asia-Pacific Regional Management team at Wells Fargo Bank – the second largest US-based bank (by market capitalization), responsible for strategic project management, corporate governance and risk management for the enterprise within the region. Benjamin was the Asia Pacific Lead for the successful close for Asia and Australia / New Zealand Commercial Distribution Finance (CDF) businesses acquired by Wells Fargo from GE Capital, leading 23 cross functional leads from APAC and USA, bringing over 180 team members to the regional platform and over 3,000 commercial segment customers.
Benjamin took his first step into international banking in the City of London where he spent over 3 years in a UK bank with international operations. One of the more unique experiences was Benjamin's time working in one of the world's largest sovereign wealth funds based in the Middle East.
Born in Sydney, Australia – Benjamin completed a double bachelor's degree program in Applied Finance and Actuarial Studies at Macquarie. He also completed a post graduate Financial Engineering program with Stanford University. And most recently Benjamin has completed the AltMBA, the leadership and development program.
Outside of the office, Benjamin is active in the Australian Chamber of Commerce of Hong Kong & Macau, currently as Chair of the Finance, Legal & Tax Committee. Benjamin also completed the Chamber's 2015 AustCham Mentor program as a mentee, and is currently a Mentor in 2017 – a program which was co-founded originally by Benjamin in 2011.
Benjamin also co-Chairs of the FinTech Association of Hong Kong's Financial Literacy & Inclusion Committee, seeking to enable financial inclusion via the latest FinTech innovations combining corporate and start up thinking towards positive social impact.
Benjamin believes in positive social impact, and is heavily involved providing consulting and advisory services, on a pro-bono basis to a Hong Kong based social organization focused on empowering equal opportunities for young women and men with special needs through training and awareness. In particular Benjamin is helping strengthen relationships between SENsational and potential commercial partners, education bodies and government.
In Benjamin's rare and precious spare time, he enjoys martial arts as a Certified Muay Thai Instructor (HKMTA Level 1) and is an active supporter of the Macquarie University Hong Kong Alumni Network.
Do you have a story to share from your time at Macquarie?
Tell us your fondest memory of Macquarie days, let us know about the people, places and peculiarities of your Macquarie – the things that make it different. Secret spots, notable alumni 'before they were famous', personal triumphs and definitive moments that have become part of the University's fabric of service and engagement.
We would also love to hear what you have been doing since you have left Macquarie – whether you've landed an exciting opportunity, stepped into your dream job, support the community or travelled the globe, your life after Macquarie has been filled with interesting and unique experiences.