Eric Daro, Director, Individual Giving accepting the CASE Silver Circle of Excellence Award for Fundraising Programs.
Every month we celebrate some of the impressive achievements in the Macquarie community. Got something to share for next month? Tell us.
---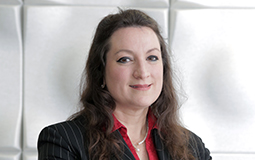 Congratulations to Dr Liz Schroeder who has been appointed as a Commissioner on the National Mental Health Commission.
Dr Schroeder, Senior Research Fellow at Macquarie University's Centre for the Health Economy, says: "It's a privilege and honour to be appointed to the role, and I look forward to serving thoughtfully and strategically, and to making a positive contribution."
The National Mental Health Commission provides advice to the Federal Government on ways to continuously improve mental health and suicide prevention, and reports on ongoing reforms of the mental health system in Australia.
In announcing the appointment, the Federal Health Minister, The Hon. Greg Hunt said the new commissioners were appointed for their experience. "Dr Schroeder has extensive local and international experience in applied research in the economics of complex public health interventions, including mental health and suicide prevention," he said.
---
Last month marked the commencement of the autumn graduation series where several honorary doctorates were awarded to Australian and internationally-esteemed community leaders acknowledging their exceptional contributions to society in their fields.
Highlights include Professor Jim Patrick AO receiving a Doctor of Science (Honoris Causa) for his contributions to the field of hearing, and broadcaster, author and comedian Wendy Harmer receiving an honorary doctorate in recognition of her ground-breaking work in journalism and comedy.
To view the full list of honorary doctorates visit our Newsroom.
---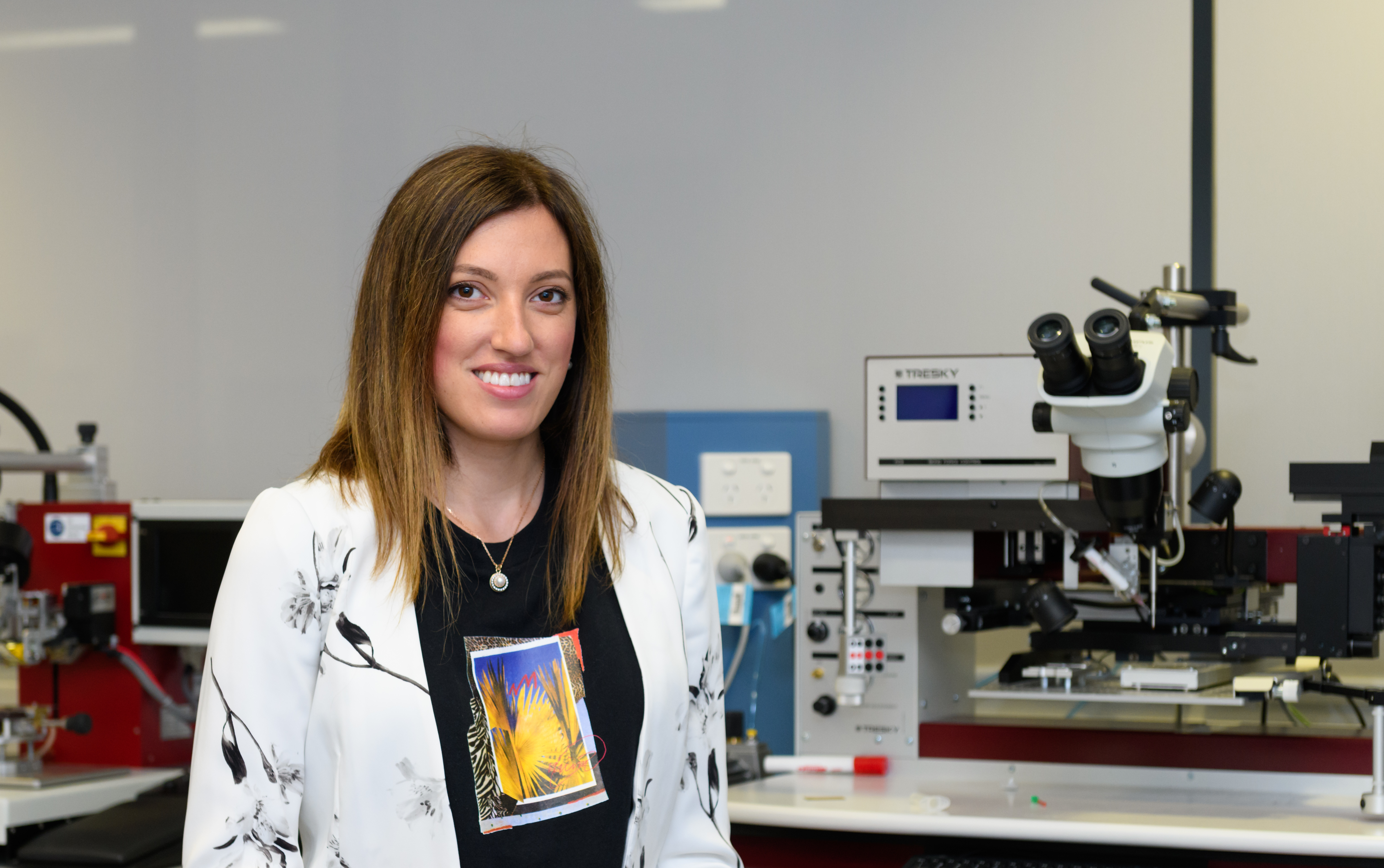 Maria Kovaleva has graduated with a PhD in Electronic Engineering and with the Vice-Chancellor's Commendation – the highest honour at Macquarie University for a PhD student.
Maria's supervisor, Professor Karu Esselle expressed his pride and said: "This is believed to be the first ever Vice Chancellor's Commendation in Engineering at Macquarie University and most likely the first and only Vice Chancellor's Commendation since PhD research in Electronics was started at the University by Professor Skellern over 25 years ago.
"It is extraordinary to see a woman getting it first in Engineering – a discipline highly dominated by men."
Dean of the School of Engineering, Professor Darren Bagnall spoke to ThisWeek last year about its ambitious drive to seek out and recruit talented females.

---
Each year the Council for Advancement and Support of Education (CASE) Circle of Excellence Awards recognise institutions whose talented staff members advanced their institution's last year through innovative, inspiring and creative ideas. During the last round, Macquarie University was lucky enough to win a CASE Silver Circle of Excellence Awards in the category of Fundraising Programs: Targeted Campaigns in recognition of the Firefighters Climb for MND.

In 2015, Macquarie University began a partnership with firefighters from Fire and Rescue NSW to create the Firies Climb for MND event. Held in October each year, firefighters climb the 98 storeys, or 1504 stairs of Sydney Tower Eye wearing the full 20kg firefighting equipment to raise funds for motor neurone disease (MND) research at Macquarie University. At a vertical rise of 250 meters, the climb to the observation deck is a gruelling challenge. Each floor of the stairwell hosts dedicated patients of MND both past and present. It's a harrowing journey but nothing compared to what families living with MND go through every day.
Since its inception, each year the event smashes its fundraising targets and is huge credit to all involved. In 2015 the event raised an incredible $180,000 for MND research, far exceeding the original goal of $50,000. In 2016 a further $510,990 was raised, in 2017 another $630,100, and in 2018 $779,000 was raised thanks to the overwhelming support from the firefighting community and the general public. This makes over $2,200,000 raised since 2015. Most importantly, the funds raised from the event, along with other fundraising income, have been part of enabling two new MND clinical trials to begin at Macquarie University, along with vital MND research, giving hope to those living with this terrible disease.
Check out our article on the event last year.