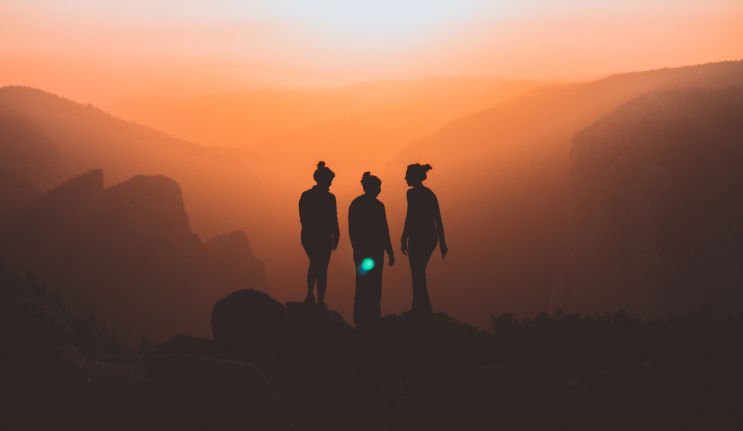 Women who change the world
ALUMNI FOCUS
February 18, 2021
To celebrate International Women's Day (8 March 2021) we shine a spotlight on just some of our many notable and inspiring alumnae*. We are proud of their many and varied achievements across all industries and sectors.
Dr Cathy P Foley, AO PSM (BSc (Hons)/DipEd 1981, PhD 1985) – Chief Scientist at CSIRO, Australia's Chief Scientist
Dr Cathy Foley, CSIRO Chief Scientist has recently been appointed as Australia's Chief Scientist. She is a world-renowned physicist and science leader most noted for her work developing superconducting devices and systems which have assisted in unearthing over $6 billion in minerals worldwide.  She has been an advocate for women in science, for the communication of science and science education over the past 30 years.
She is credited with helping to create LANDTEM, a technology which uses superconductors to detect minerals deep underground.
She is also the Chair of the Australian National Fabrication Facility Victorian Node Collaboration Committee and the ARC Steel Hub Advisory Committee as well as sitting on several other committees and boards. She has made significant contributions to the scientific community as president of several scientific societies and as a member of committees such as PMSEIC giving advice to Government on scientific and technological matters. She was awarded the `Woman of the Year' by the NSW Government in 2013 and the International IEEE Award for Continuing and Significant Contributions to Applied Superconductivity 2014.
In 2015 she was awarded the Clunies Ross Medal of the Australian Academy of Technological Science and Engineering and Australian Institute of Physics' Outstanding Service to Physics Award. As a leader in CSIRO, she is working to help Australia to transform to be globally competitive and sustainable by engaging with Australian researchers, government and industry to assist with the translation of research for a healthy and sustainable Australia that is also economically successful.
Dr Virginia Marshall (PhD 2014) - Inaugural Indigenous Postdoctoral Fellow at the Australian National University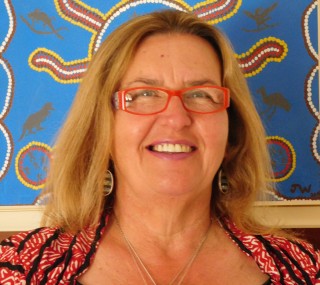 Dr Virginia Marshall has made a big mark in her field since she graduated as the first Aboriginal woman to gain a doctorate in law from Macquarie in 2014.
Dr Marshall's doctoral thesis won the prestigious Stanner Award in 2015 and part of the prize included assistance from Aboriginal Studies Press to restructure the thesis into a book. This was published in early 2017 under the title Overturning Aqua nullius: Securing Aboriginal water rights, with a foreword by the Hon Michael Kirby AC CMG. Dr Marshall's thesis and book have certainly drawn a great deal of interest and have made a big impact. Downloads of the thesis from Macquarie University's digital thesis library have now exceeded 10,000, a milestone most academics can only dream about.
She is a Wiradjuri Nyemba woman, practising solicitor and the leading legal scholar on Indigenous Australian water rights. She is the Inaugural Indigenous Postdoctoral Fellow at the Australian National University, with the School of Regulation & Global Governance (RegNet) and Fenner School of Environment and Society and Distinguished Women Scholar (University of Victoria BC).
Elisabeth Goh (BA/LLB 2017) – Policy Officer, NSW Victims Services, NSW Department of Justice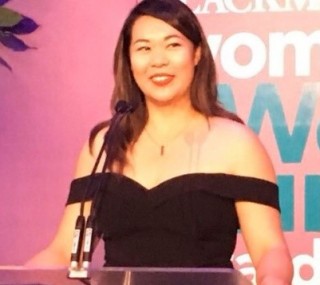 Elisabeth completed her Bachelor of Arts with a Bachelor of Laws in 2017. During this time, she was diagnosed with Bipolar 2 Disorder, which inspired her to improve the lives of those in need through mental health and education.  As a young law reformer and change-maker dedicated to advocating for people living with mental illness in the Australian community through leadership and technology, she was named under the 2017 Anthill 30under30 Entrepreneurs to Watch and was the Blackmores Mercie Whellan Women+Wellbeing youth winner in 2018. She has also appeared on Channel 10 as part of their 10Gives campaign in support of mental health.
At her day job as a Policy Officer at NSW Victims Services, Elisabeth advocates for victims of crime by contributing to significant policy and program reform for victims of crime. At the age of 18, she supported the establishment of the NSW Youth Mental Health Forum, which was identified as a Model of Excellence by the NSW Department of Education and recognised by the Hon. Matt Kean MP, Minister for Better Regulation and Innovation.
During her university years, she developed the Art of Smart youth education 'hub' which provides free educational and instructional resources to young students across Australia. The 'AOS Hub' grew from a passion to provide free and equitable education to young people, regardless of their circumstances, and has since grown into a vibrant online community of over 500,000 young people across Australia. Now, Elisabeth gives her time to mentoring 12 young females in the Future Leaders Program and to support them as they navigate the changing world of work. In 2018, Elisabeth helped to establish Zenful, a personalised Silicon Valley-based mental health and wellbeing platform to support young people navigate their everyday challenges in life, work and school.
Elisabeth sits on boards and advisory panels for headspace, KYDS Youth Development Service and CCNB, and has been sought as a consultant by the Sydney Northern Health Promotions Team, BEING Consumer Advisory Group and many law societies of NSW universities, including Macquarie University, UNSW, ACU, Sydney and Notre Dame. She is actively involved with Enactus Macquarie University as an Alumni Board Advisor. Elisabeth regularly speaks at high schools across Sydney on topics of leadership, mental health, resilience and the need for creativity. She is also a committed firefighter of the Hornsby Heights Rural Fire Brigade.
Dr Dayane De Melo Costa (PhD in Biomedical Science 2017) – Postdoctoral Researcher at the Federal University of Goiá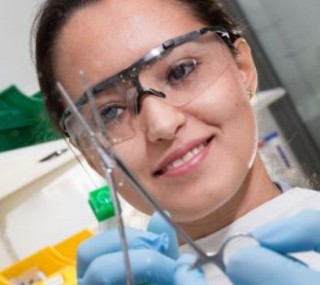 Dr Dayane Costa is an early-career researcher in infection control (two PhD degrees, Cotutelle Australia/Brazil), and her major research achievements and contributions are related to biofilm formation/removal, on cleaning/disinfection of environmental surfaces, and on cleaning/disinfection/sterilisation of reusable medical devices.
She has an outstanding publication record relative to opportunity (three years post-PhD completion), evidenced by her publication record (22 journal refereed articles, 9 from her PhD thesis), including first author publications in two of the most important international infection control journals (Journal of Hospital Infection – Impact Factor – 3.271 and American Journal of Infection Control – Impact Factor – 2.294).
She also has 28 abstracts published in refereed journal and is a reviewer for the American Journal of Infection Control. Her studies on surface cleaning/disinfection and reprocessing of reusable medical devices have impacted her research field, as evidenced by the numerous grants she has received to present at international infection control conferences, including the Society for Healthcare Epidemiology of America (USA), the Healthcare Infection Society (UK), and an oral presentation at the prestigious World Sterilization Conference.
She has received various awards, notably the 2017 Dean's Award for Excellence in Higher Degree Research from Macquarie University. Due to her outstanding research achievements, she currently holds a postdoctoral research position in Brazil, and is an investigator in a multicentre research, on four continents, which has shown dry-surface biofilm, encasing multidrug-resistant organisms, showing current cleaning and disinfection measures are ineffective and a worldwide problem scenario. Partial results were published in the Letters in Applied Microbiology, and recognized as TOP Downloaded Paper 2018-2019, also a biofilm micrograph was selected to be this journal cover (vol-69, issue-6, 2019). It was  presented in the SHEA Spring 2017 Conference, and has been positively commended by the Contagion® Live Infectious Diseases Today, an infectious disease news resource for practitioners (USA).
Her PhD research presented new and significant findings about the critical challenges of rendering complex-design surgical instruments and implants microbiologically safe, highlighting the need for design and manufacture of these devices considering cleanability.
Dr Margaret Pomeranz AM (BA 1973, DLITT (HonorisCausa) 2013) - Film critic, producer and television presenter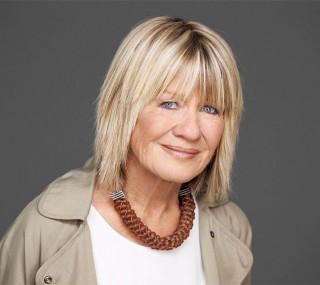 Australian film critic, producer and television presenter Margaret 's contribution to both the film industry and the appreciation of film in Australia over more than 28 years has been profound. Her partnership with David Stratton, initially on SBS's The Movie Show and later on the ABC's At the Movies, has been one of television's most enduring.
Underpinned by great warmth, mutual respect and an infectious laugh, Margaret and David's weekly banter has become part of our national conversation. Through Margaret's insights, a generation of Australians have discovered films that allowed them to explore their dreams, their fears, their aspirations, the things that make them laugh and the things that make them cry. Margaret's unwavering support for the local film industry has helped bring the languages and the landscapes of Australia into the minds of viewers and find resonance with them long after the credits have rolled.
Margaret studied at NIDA in the Playwright's Studio, and began her career as a screenwriter, writing for television, radio and film. With the establishment of the Special Broadcasting Service (SBS) in 1980, Margaret joined the new organisation as a writer and producer. She produced and wrote a number of programs prior to the creation of The Movie Show with David Stratton in 1986. She has been a member of the Advertising Standards Board, was a President of the Film Critics Circle of Australia, is a member of the board of the Australian Writers' Foundation, and is a committee member for the community organisation Watch on Censorship, a group which aims to 'protect and promote the rights of adult Australians to freedom of speech and expression in all media'.
She was made a Member of the Order of Australia in the 2005 Australia Day Honours. She was awarded an honorary doctorate degree at Macquarie University in 2013.
Shadé Zahrai (BA (Psych)/LLB (Hons) 2014) - Director & Chief Positive Influencer at Influenceo Global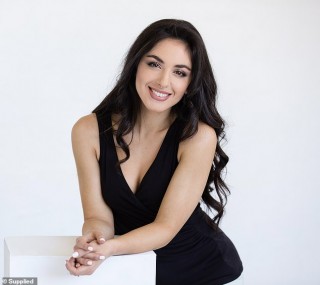 A multiple-award winning professional, Shadé has achieved excellence in the fields of banking and finance, being named Mentor of the Year in the Women in Financial Services Awards in 2019, and was a finalist in the prestigious Telstra Women in Business Awards in 2019 and 2020.
She was also a Westpac Woman of Influence in 2016 and received a scholarship to complete her MBA and coaching training at Harvard as a Westpac Future Leader Scholar. She has been invited to join the Forbes Coaches Council and is a regular contributor to the platform, is a Harvard-trained leadership coach, has a social media following of 280,000+ and has been featured in The Daily Mail, Forbes, Money Magazine, JWire, VICE and numerous Australian and international podcasts.
She is also author of the best-selling book, I Don't Want to be Happy – Said No One, Ever! on the art and science of living a happier and more fulfilling life. She is an established performer and speaker, invited on both TED and TEDx, and is a 3x Australian champion Latin dancer.
After a successful 10+ year corporate career, Shadé has recently established herself as a successful entrepreneur and thought leader.  As the Director of her positive-leadership company, Influenceo Global, she consults and trains leaders and teams from startups to Fortune-500s, breathing life into organisational culture to enhance change-readiness for transformation, increase engagement, support the development of people-centric strategies and boost commercial performance.
Renee Cawthorne (BSc 2015) – Manager of Aboriginal Education and Engagement, the Royal Botanic Garden Sydney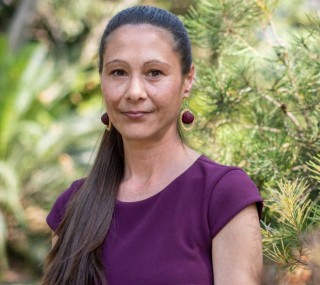 Renee Cawthorne is a Wiradjuri woman and she leads a team at Sydney's Royal Botanic Garden which delivers cultural programs for school groups, children, and the general public. She is responsible for leading projects within the Aboriginal Education and Engagement team and developing partnerships with local First Nations communities and organisations.
Prior to this role, Renee worked at the Australian Museum as Indigenous Education Project Officer.
While working as a research assistant and the coordinator of the National Indigenous Science Education program (NISEP) at Macquarie University, Renee contributed to the Aboriginal community by helping build awareness of science opportunities, knowledge and school based STEM capacity building with Aboriginal youth. She mentored Indigenous secondary school students to harness the power of education, realise their potential, and become future leaders.
In addition she supported North coast Aboriginal communities with specific scientific expertise with ethno-botanic knowledge, delivered engaging chemistry based science workshops with youth at a number of schools and consulted with Aboriginal community members to help them understand the processes of medicinal plant research and give advice on ethno botany to build their science based capacity.
She helped build bridges between scientists and elders to help science interconnect with Aboriginal ecological knowledge within the paradigm of science based research and assisted elders to realise their power in developing equitable partnerships with Macquarie University and scientific researchers to protect their knowledge and apply it in a way to produce equitable benefits to all parties as a 'best practice' model of engagement.
Renee has been a role model for Aboriginal youth in helping them develop aspirations in the area of STEM. She makes science, fun, interesting and relevant within an Indigenous cultural context. Renee has developed a keen sense and ability to communicate the relevance of science to Aboriginal youth and elders in protecting Indigenous knowledge and applying it in a relevant and meaningful way in the 21st Century. Not only assisting to protect, conserve and apply Aboriginal cultural knowledge but apply it within a contemporary scientific approach to produce positive outcomes. Renee is currently employed as the Indigenous Education Project Officer at the Australian Museum (AM) since January 2016. She is responsible for the research, design, development and delivery of Indigenous Education Programs relating to STEM which can also be extended to STREAMS to include the arts and sustainability according to the NSW Syllabus. She worked with elders and the Aboriginal community to support and develop a program called Australia's Ancient Past for Stages 4-5 that looks at current research in Aboriginal archaeology and a program called Australia's first scientist exploring the Science and technology behind traditional Aboriginal Artefacts in the AM's First Australian's Galleries.
* Alumnae is the plural for alumna (a female graduate). Alumni is the plural noun for a group of male graduates or male and female graduates. An alumnus is one male graduate.